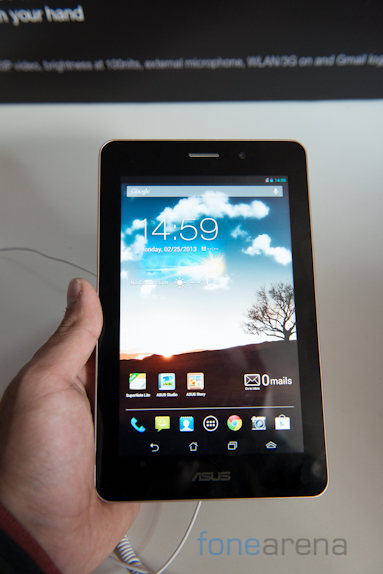 Asus announced the fonepad alongside the Padfone Infinity today at an event in Barcelona during MWC 2013. We managed to take photos of the device to bring this gallery to you.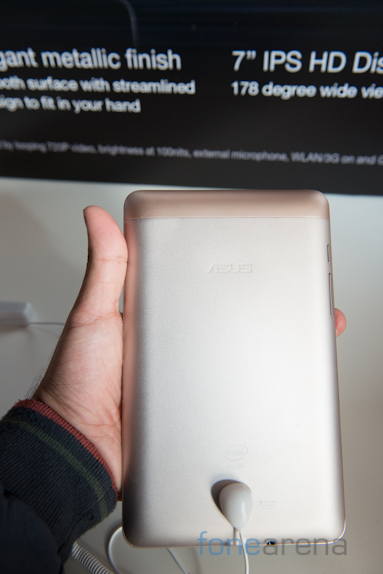 The fonepad can be described as a variation of the Google Nexus 7. The design is very similar and specifications are improved upon. There are two versions of the fonepad – The US variant will have 8 GB of internal memory and a built in camera on the rear. The European version however will not have a rear camera but instead come with 16GB of internal memory.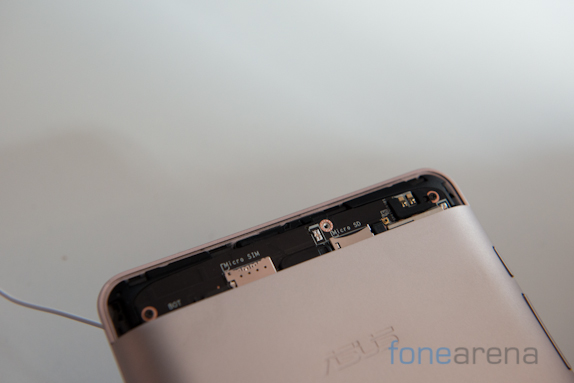 The device accepts microSIM cards and also has a microSD card slot. It will be available in two colours – Champagne Gold and Titanium Grey. The 8GB camera version will be available in USA at a price of 249 US$ and the 16GB non-camera edition will retail in Europe at a price of 219 Euros. The fonepad will be available for purchase sometime in March 2013.