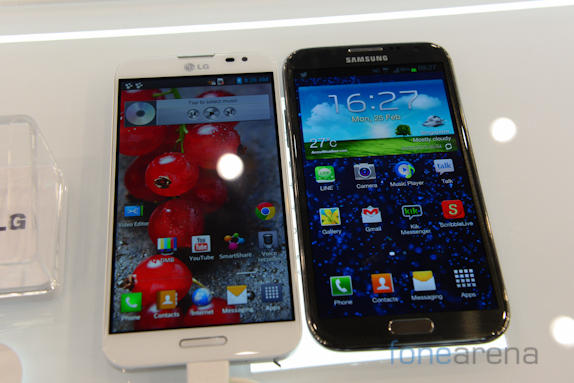 LG's Optimus G Pro is a rival to the Samsung Galaxy Note II. Both the devices are very similar in terms of design. Both have rounded corners, large home button and 16:9 ratio 5.5″ touchscreens.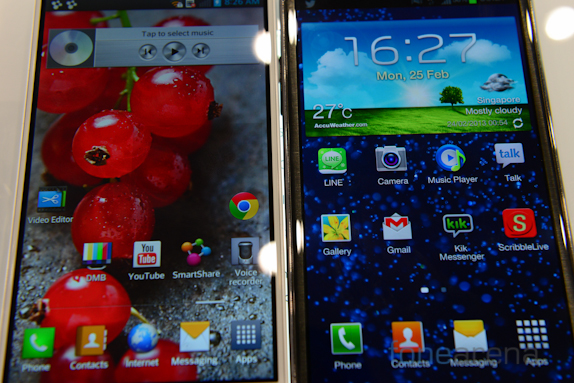 The Optimus G Pro however is a more powerful device. It houses a Full 1080p HD display compared to the 720p display on the Note II. The difference in sharpness is quite noticable and the G Pro is a clear winner.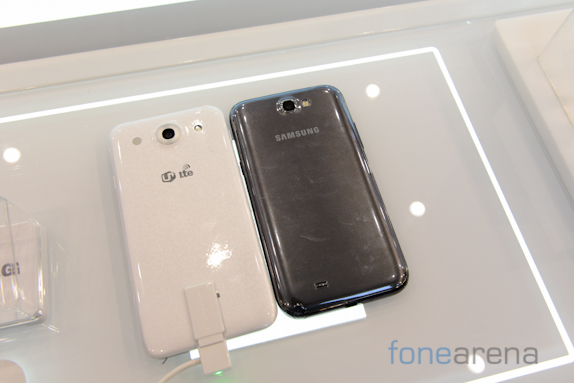 The designs are very similar but the G Pro feels better in hand since it is less wider thans to the thinner bezel around the screen. The Note II is also slightly longer than the G Pro. Both the devices have the same thickness of 9.4mm. Although the home key is large and elongated like on the Note II, it is also much thinner.
Stay tuned for our video comparison of both the devices.