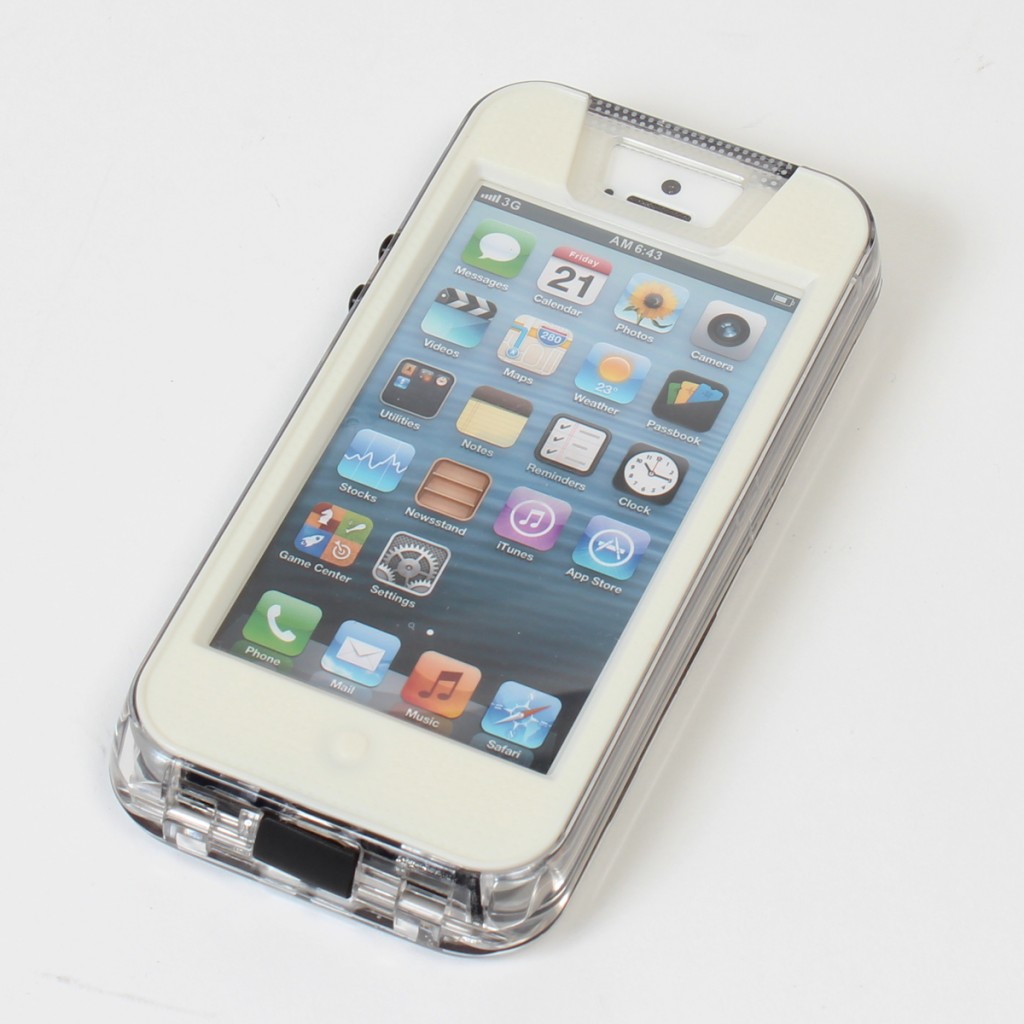 Thanko has just unveiled the V-Lock3, a waterproof case for the Apple iPhone 5. The case is IPX7 waterproof certified.
Once the case has been fitted, you can use the phone to make calls, type, press buttons, record videos and take photos. The volume mute button however becomes inaccessible.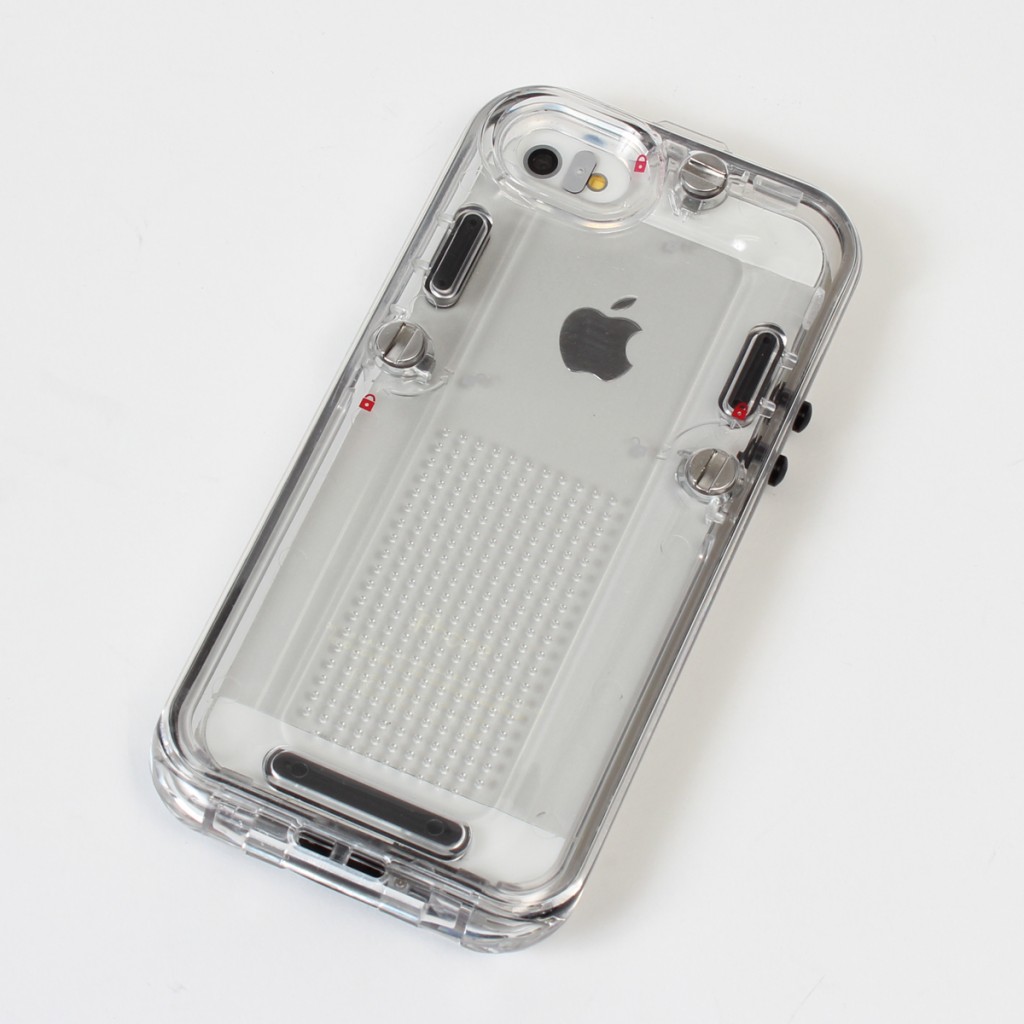 Access to the 3.5mm audio jack will also be restricted. The lightning connector still remains accessible and is protected by a silicon cover. The cover weighs 60 grams by itself and measures in at 138x68x17.6mm. The case will be available in both black and white colours and retails at a price of 2980 Yen.