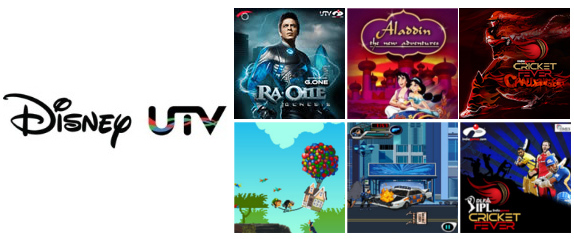 Disney UTV's Indiagames have crossed 200 million downloads on the Nokia Store, to become the first company in the world to reach this milestone on the Nokia Store. They crossed the 100 million downloads mark 9 months back.
The top 10 countries that contributed include, India, Brazil, Vietnam, Mexico, Indonesia, Turkey, Thailand, Pakistan, Russian Federation and Saudi Arabia. Top four genres of games downloaded include, Cricket, Bollywood, Casual and Action.
The top 10 games that contributed to the downloads include, DLF IPL 2012, Ra. One Genesis, Aladdin The New Adventure, Monster Truck Dash, Phineas & Ferb, Cricket Fever Challenge, UP, Cars 2, Pirates of the Carribean and Lion King Returns.
The Indiagames' catalogue offers over 750 games across range of genres like sports, action, racing, Bollywood, cricket and more. Since these games are affordable and comes with superior graphics, they see most number downloads in the Nokia Store. The Nokia Store also has operator billing support in most of the networks in India, which lets the users easily download paid games.