A lot of people on reddit, Twitter and other social platforms have been buzzing about the Nexus line of devices both smartphones and tablets from Galaxy nexus to the Nexus 10 have started to receive OTA update to Android 4.2.2, build JDQ39.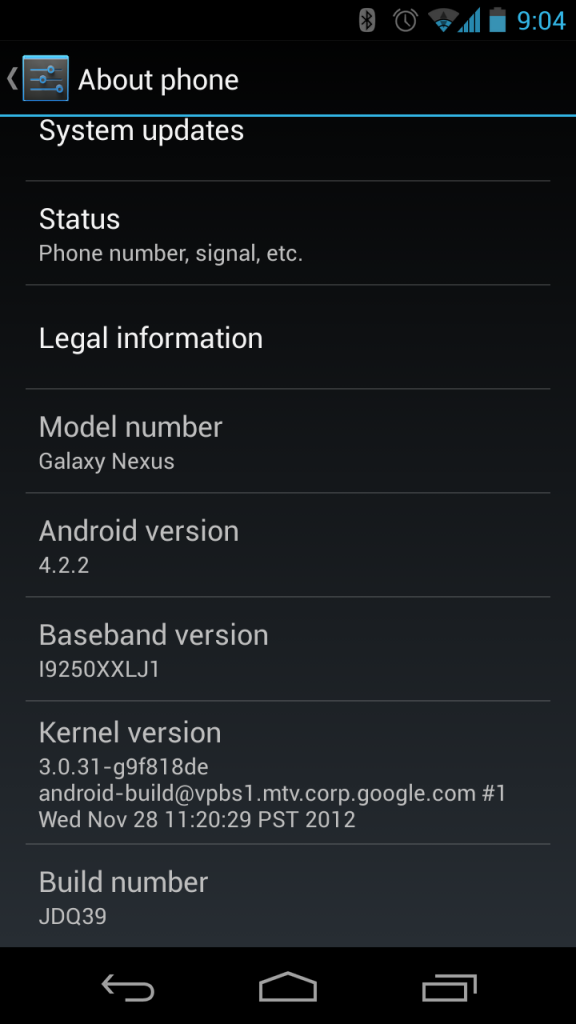 Currently these OTA updates are only available for the Galaxy nexus on takju builds, so if your device is on yakju build you will not get the update right now, but will receive it anytime within the next week. The complete change log is not available right now as not many people have used and the people who have already downloaded are not reporting any major updates, but you can expect the fix for Bluetooth A2DP audio streaming which Google had promised after the Android 4.2.1 update.
If we look at it, Google has done a great job by releasing the update for all its Nexus line of devices at the same time. This is a pretty huge step taken by Google. With this update we are one more step closer to Key Lime Pie, which we hope will be announced during the Google I/O. Currently going to settings and pulling down the update from Google's servers wont get you the update as the updates have just started and is coming to multiple devices slowly.
Source: AndroidPolice