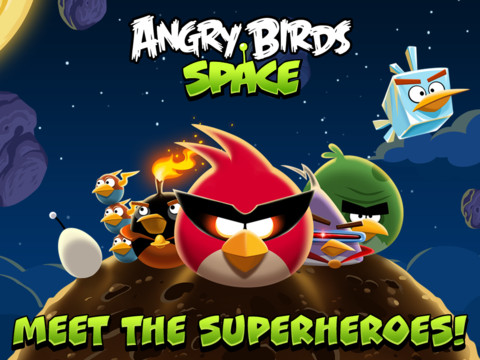 Two most popular games, Angry Birds Space and Cut The Rope are now available in the Windows Phone Store. Rovio has released the Angry Birds Space for Windows Phone 8 devices, while the Cut The Rope is available for devices running on Windows Phone 7.5 and above. Gameloft has also announced that they would launch 12 games including popular games such as Asphalt 7 and N.O.V.A. 3 would be available for Windows Phone 8 devices in coming months.
Angry Birds Space was first launched for Android and iOS devices back in March. It features 150 interstellar levels on planets and in zero gravity. It has new birds, new superpowers and several bonus. Cut The Rope is a physics-based puzzle game with 300 levels. It was first launched for iOS devices back in 2010, and later launched for Android in 2011.
Download Angry Birds Space for Windows Phone 8 devices for $0.99 and Cut The Rope for Windows Phone 7.5 devices and later for $0.99 / Rs. 55. Angry Birds Space has free to try option that lets you try few levels before you buy.