Last year, the Mercury News reported that the construction of what is being called a "prototype" Apple Store was just days away from breaking ground in Palo Alto, CA.The store is planned to feature an open-space architecture. It is reportedly a $3.15M project for Apple. This new store is supposed to be  5,030 sq. ft. that will feature a glass roof and facade that will allow natural light to fill the open retail space, and will offer passers-by an unobstructed view of the store's interior. A basement and rear mezzanine will serve as office and storage space.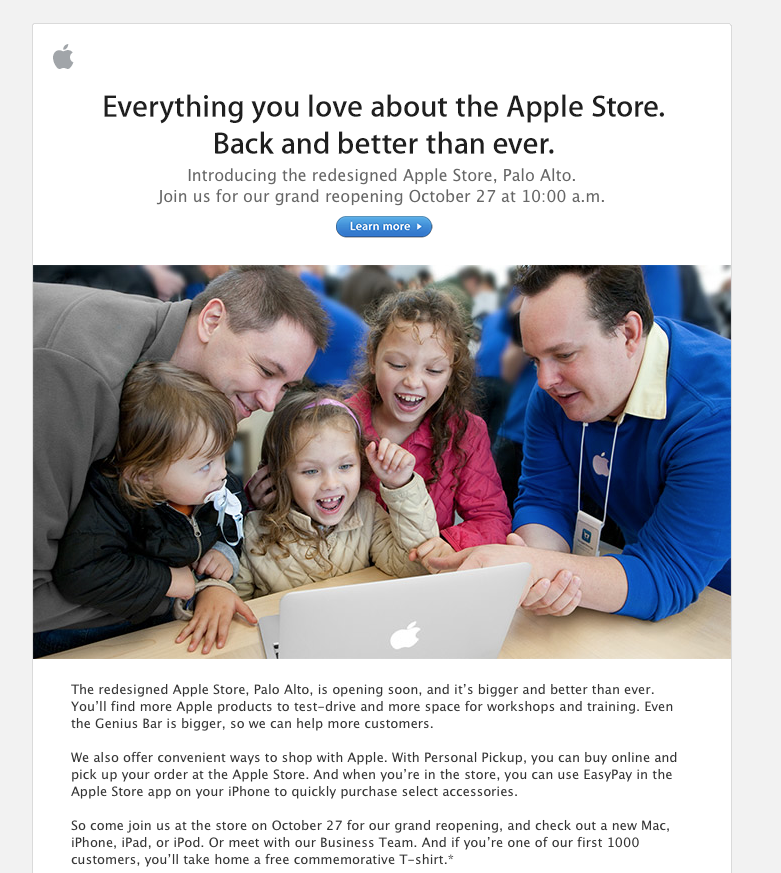 Construction has been completed and this morning, Apple just sent out an email notifying people that the new Apple Store Palo Alto's grand opening will be held on October 27th at 10 AM local time. The first 1,000 customers will receive a free commemorative t-shirt.
I'll be there and will post pictures of the brand new store and grand opening this Saturday.