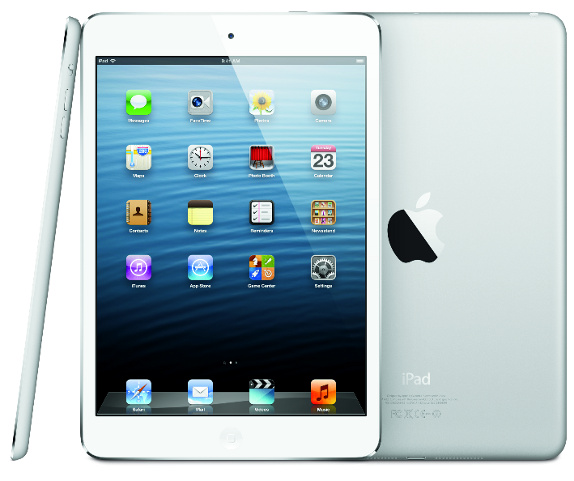 Apple unveiled the iPad mini with a 7.9-inch (1024 x 768 pixels) display yesterday. Apple announced that it would be available for Pre-order starting this Friday, October 26th in 33 countries. The iPad Mini WiFi version would go on sale on November 2nd, while the WiFi+Cellular models will go on sale in mid-November first in the US on AT&T , Verizon and Sprint. We decided to do a comparison of the price of the new iPad mini in the USA, UK, Hong Kong, Singapore, Hong Kong and Australia. We have even converted them to Indian Rupees INR for your ready reference. The iPad mini with WiFi is priced at $329, $429 and $529 for the 16GB, 32GB and 64GB versions respectively in the U.S., while the 16GB, 32GB and 64GB WiFi + Cellular versions would cost $459, $559 and $659 respectively.
iPad mini prices compared across the world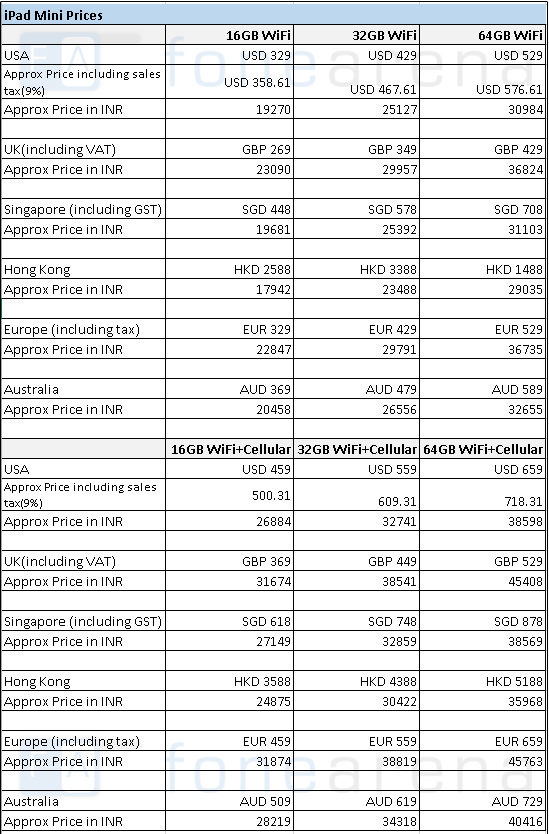 USD to INR ($1=INR 53.7346)
GBP to INR (1 GBP =INR 85.8378)
SGD to INR (1S$ =  INR 43.8974)
HKD to INR (1HK$ = INR 6.93316)
EUR to INR (1 EUR = INR 69.4427 )
AUD to INR (1 AUD = INR 55.4407)
According to the conversion table, the Hong Kong prices are the cheapest since there is no sales tax. But the bad news is Hong Kong runs out of stocks pretty soon like what happened with the iPad 3 and iPhone 5. Sales tax in USA is about 9%, while the GST (Sales tax) in Singapore (about 7%) and VAT in Europe (about 20%) is refundable when you leave the country.
The iPad mini would probably launch in India by December or early 2013 . Would you wait for the iPad mini to launch in India or pick one from any of these countries ?