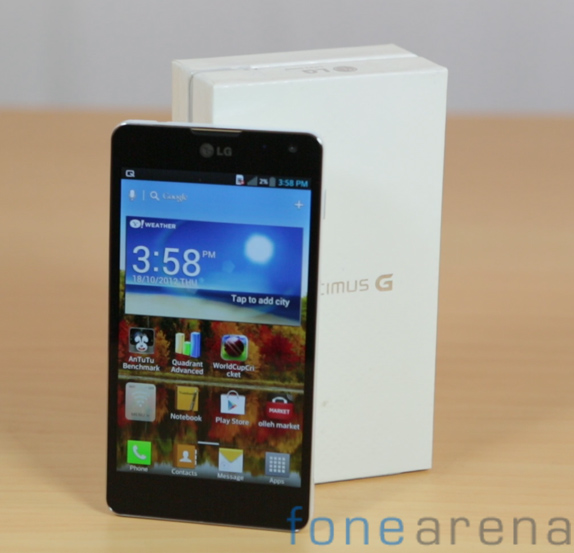 Here we have a great new phone from LG for unboxing – the Optimus G which is one of the best LG phones we have ever played with till now. LG Mobile has been talking a lot about the Optimus G recently and the phone got officially announced last month. In terms of specs  the Optimus G is one of  the first to feature the new Qualcomm Snapdragon S4 Pro quad-core processor.It runs on a 1.5GHz quad core processor and packs 2GB of RAM.
Watch the video of the unboxing below
httpv://youtube.com/watch?v=oxtX11kdyKg
This LG phone is a joint effort from LG Mobile, LG Chem , LG Innotek and LG Display. The 2100 mAh battery comes from LG Chem , the IPS+ display from LG Display and the Touch screen panel from LG Innotek.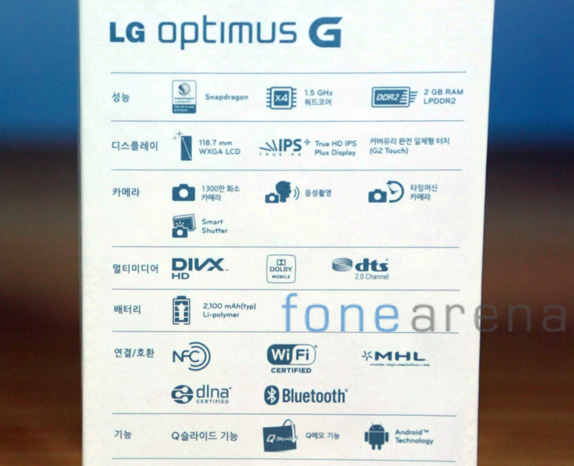 It houses a 13 Megapixel camera on the back and the back cover is not removable so the battery is sealed and there is no microSD card slot.The phone uses a micro SIM card and the tray is on the side.We expect the Optimus G to perform very well in many benchmarks considering the S4 Pro processor under the hood.
Stay tuned to FoneArena for the benchmarks of the device and the full review.