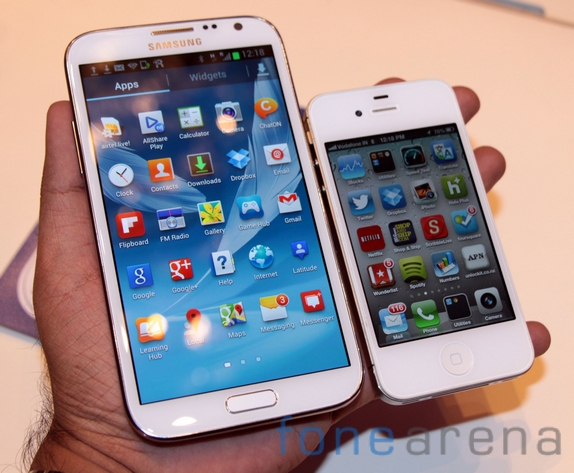 Samsung launched the Galaxy Note 2 in India yesterday and we managed to take some devices from the FoneArena labs to the event for a real life comparison to find out how big the new Note is. While the Note 2 is a lot easier to grip , it is still a big phone. It makes the iPhone 4S look so small when held next to it.
My current main devices are the iPhone 4S and the Galaxy Nexus and I find the 4.5 inch display on the Galaxy Nexus more comfortable to work with. Previously on the Note, you had to use both your hands to get work done , but Samsung has added features such as  a one-hand mode to make it easier to deal with the larger form factor.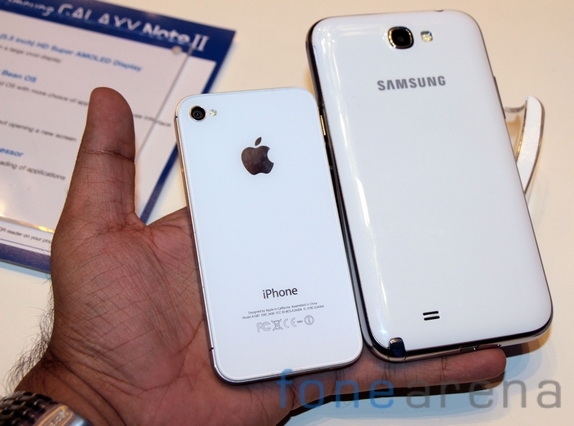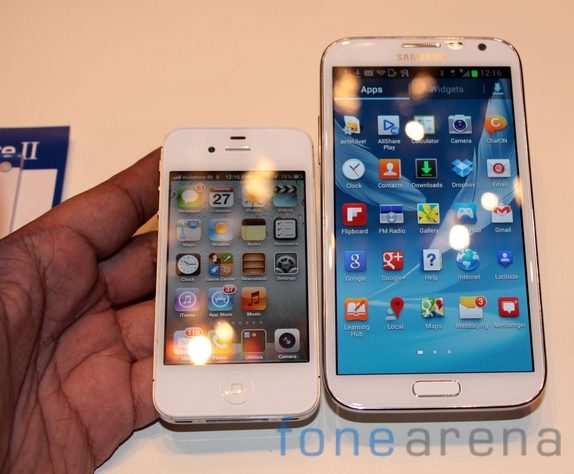 Here is an old comparison of the original Note with the iPhone 4S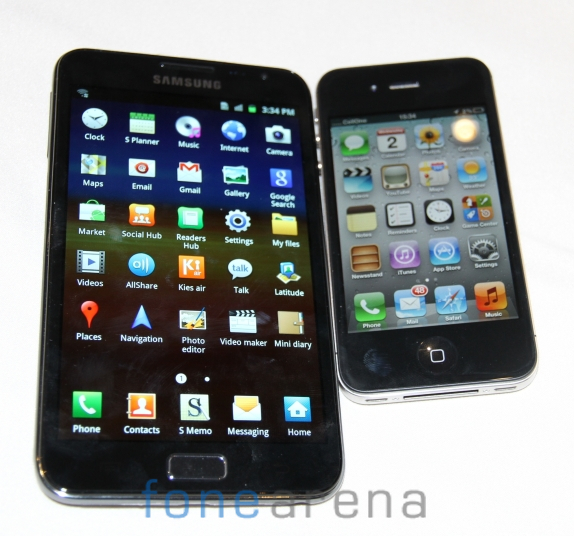 And Google Maps works beautifully well on the Galaxy Note 2 and the Apple Maps on iOS 6 does not seem too exciting.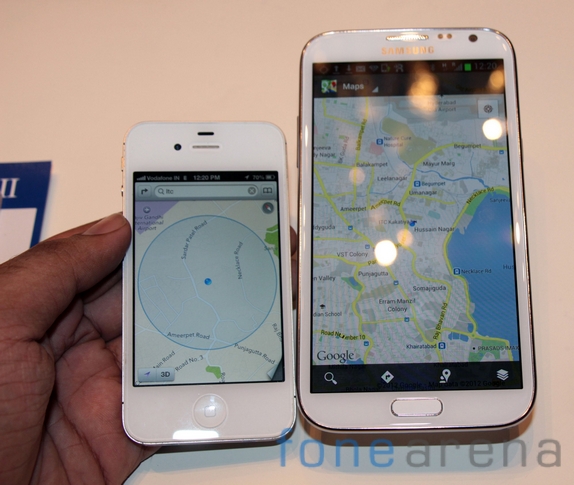 The Note 2 is definitely not a small phone by any means but the iPhone 4S looks so small next to it.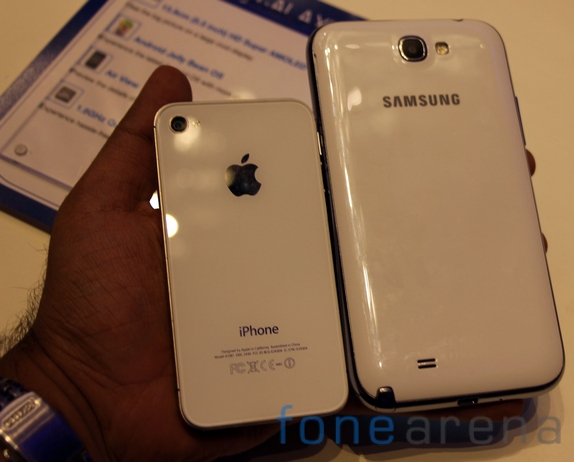 We should soon have a iPhone 5 vs Note 2 comparison next week on FoneArena !