Every once in a while a phone is released which showcases the best of technology possible at that time. Back in 2007, it was the Nokia N95 which showcased exactly how to build a mobile computer. The N95 truely was a revolutionary device packing everything but the kitchen sink under its plastic shell ! The very same year Apple announced the iPhone. It single handedly defined how to make a great and easily understood user interface and made Symbian look clunky and redundant overnight. Since then we've had various permutations and combinations of the formulae attempted to various degrees of success.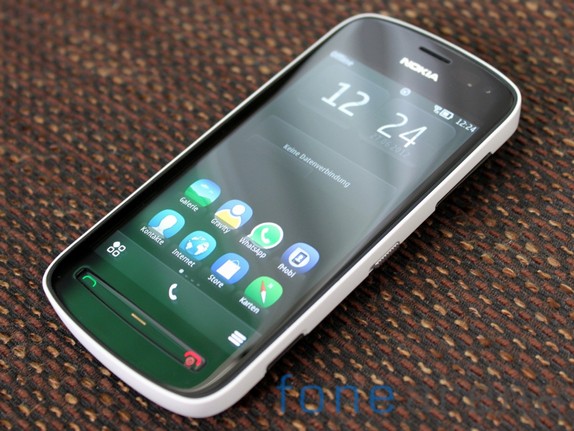 Fast forward to 2012 and we have another revolutionary device. The Nokia 808 PureView is hands down the best camera phone ever released. In fact it might hold its own for a few years given that the phone which comes closest is still only the 808's two year old predecessor. Dive into the FoneArena Nokia 808 PureView review
In Box Contents
The in-box contents of the Nokia 808 are pretty comprehensive and include the following :
Nokia 808 PureView
Nokia AC-50 MicroUSB Charger
Nokia Charging and Data Cable CA-190CD
Nokia stereo Headset WH-209
NFC info card
Nokia Wrist Strap Black
Quick Guide, User Guide and Product information leaflet
Here's a quick unboxing video from our earlier post.
httpv://www.youtube.com/watch?v=VLxe3R1et34
Hardware
The Nokia 808 is not a traditionally good looking phone but boy is it sturdy ! Compared to the Nokia N8 which came in a wide range of colors to suit every personality, the 808 has been restricted to the traditional white and black colors with red thrown in for good measure.
The body of the phone is all plastic and given the weight of the phone, we really don't mind that. The phone weights in at 169g and is clearly one of the heaviest phones around. That is mostly due to the large amount of technology stuffed inside that camera hump and thereby increasing weight.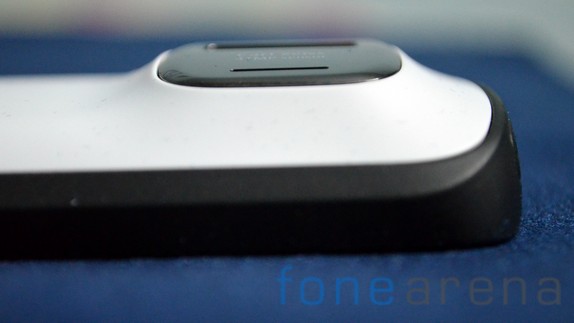 The top heavy nature of the phone is definitely felt when paired with the camera lens cover case. The color and style of the camera hump is coordinated with the rest of the body of the phone. Hence a black phone comes with a chrome hump while that on the white and red phones is black in color.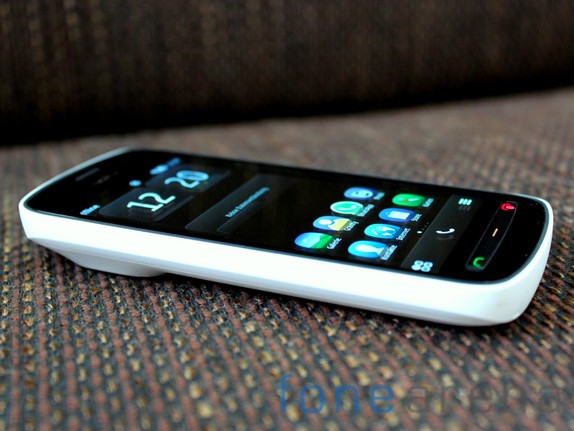 While overall the phone is just about 1mm thicker than the N8, factoring in the camera hump takes it to a whopping 18mm. This is without doubt one of the thickest modern phones you'll find clocking in at 14mm except for the hump. The backpanel of the phone has a rough finish making it feel more like machined metal than plastic. This rough texture results in a better grip on the phone.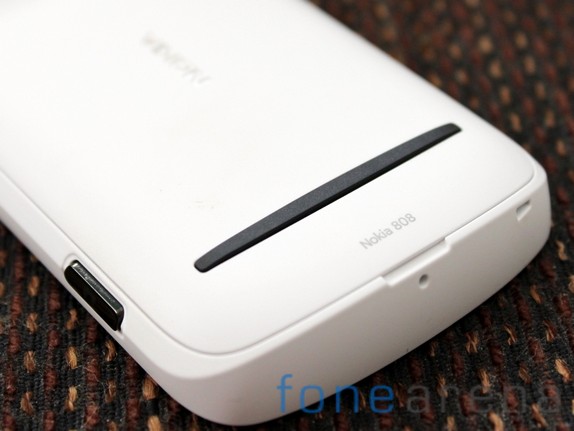 The aluminum body of the N8 was widely considered to be quite slippery to hold resulting in drops, the matte finish back on the 808 goes a long way in fixing that problem. Overall, the hardware quality here is top notch and you won't find much to complain about. The phone is reassuringly solid and you get used to the heft after a few hours of usage. Given the massive sensor and optics provided in the camera we are willing to accept some trade offs in terms of weight and thickness.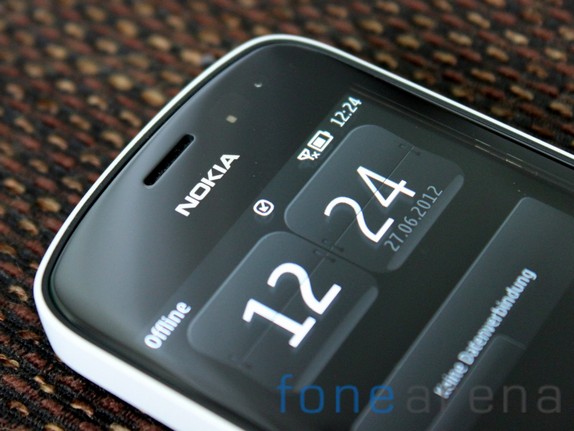 Above the display we have the light sensor, proximity sensor and a front facing camera for video calls. An earpiece is centrally placed. Below it we find the nHD (640×360) screen which is 4″ in size. The screen is of the AMOLED variety and is labelled as Clear Black Display by Nokia. By placing an extra polarizing layer under the display, Nokia have managed to drastically increase day light visibility on the phone. The screen does not suffer from having a pentile matrix display and that goes a long way in making it usable.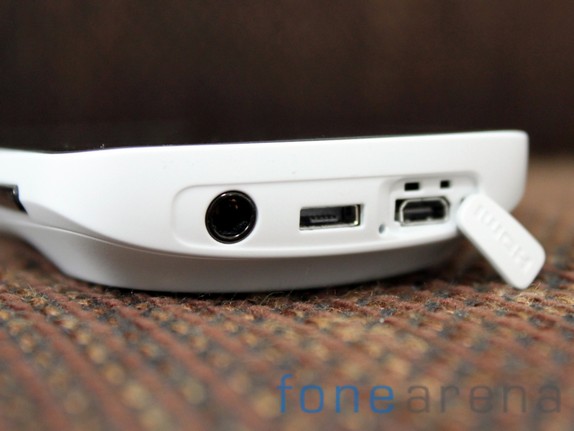 A micro HDMI port concealed behind a flap can be found on top along with a micro USB port. A 3.5mm jack is also located at the top of the device.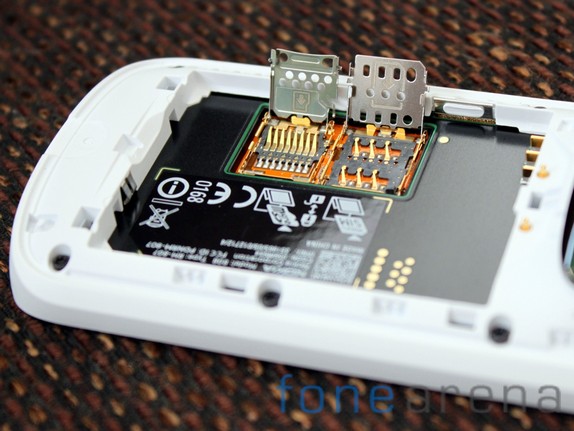 Moving towards the back of the phone, the SIM card slot and micro SD card slot are hidden behind the battery which means they can't be swapped out while the phone is on.
Software
The Nokia 808 runs on Symbian Belle Feature Pack 1.  You may want to skip to the camera section now as the OS is pretty much the same as it has been for a while now. The fairly recent Nokia Belle update gave the OS an interface reminiscent of the Android. A top pull down bar is available which lets you tap the quick access toggles. These are not configurable and let you switch on/off the mobile data, wifi, bluetooth and also to switch on silent mode. Notifications like unread SMS find their way below the toggles in the bar.
The homescreen supports multiple pages and movable widgets all around. There are not a significant amount of third party widgets available but the basics are covered.  A menu button is present on the left bottom corner, phone shortcut in the center and a settings button on the right corner of the screen.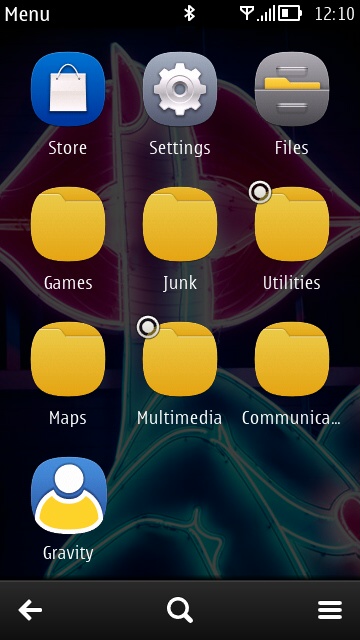 The menu structure is a grid of downward scrolling icons which can be arranged in folders. Unlike previous versions of Symbian it is not possible to have a second level of folders. Owing to the faster GPU and CPU combo, the OS remains smooth for the most part though there are times when the phone will inexplicably slow down. The low resolution display stretched out over 4 inches makes web browsing a chore. Not only is rendering performance slow but also often completely broken.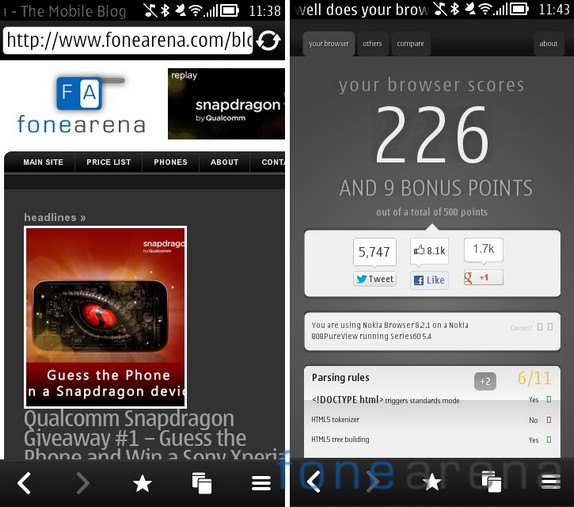 The phone struggles with scrolling when dealing with desktop grade websites. Pinch to zoom induces checkboxing with the simplest of websites. While the phone theoretically supports Flash Lite for flash based video streaming, we were unable to get it working.  In short, the browser is perhaps the weakest point of the Nokia 808.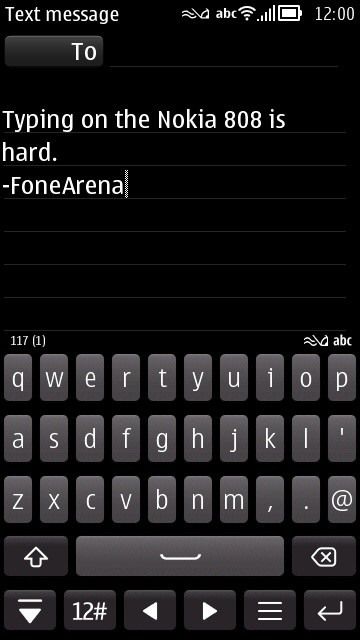 Web browser apart, the Nokia 808 inherits another major issue with Symbian which happens to be a rather big one. The keyboard is bad and by that i mean really bad. Borderline unusable, the prediction is extremely unreliable and you'll be left pecking at the tiny keys trying and failing to get spellings right. Its a shame that Nokia has managed to let this slip under their radar for so long or perhaps they just aren't bothered to fix it.
Multimedia
The Nokia 808 comes with a bare bones gallery which has stripped a lot of features generally found on Symbian which might come as a shock to buyers. We're hearing this might be due to it requiring a rewrite to support the additional dedicated camera chip but as it stands, 808 users can't select multiple images and performs actions en masse. Individual images however provide several options including fairly extensive editing options and sharing to Facebook, Flickr. Sharing to twitter is mysteriously missing though. It is also possible to send via MMS, email and bluetooth. NFC works well with the gallery by allowing touch to share. Tapping two NFC enabled phones back to back instantly starts sharing the current image.
The music and video player support a fairly large variety of codecs making up for the lack of almost any alternative music / video player on the platform. In terms of video playback, we quote the official specs stating compatibility with  WMV 9, H.264/AVC, MPEG-4, RealVideo 10, Sorenson Spark, VP6, Matroska, 3GPP formats (H.263), AVI, VC-1, Flash Video and ASF but your mileage will vary a lot. In our experience most AVI files up to 720p worked. MKV files are detected just fine but of a batch of 5 different samples only 1 worked flawlessly. Skipping frames and lack of an audio stream plagued the other files. MP4 encoded video works great, stick to that and you should be fine. There's 16GB of integrated storage which can be further expanded by means of a 32GB microSD card right up to 48GB.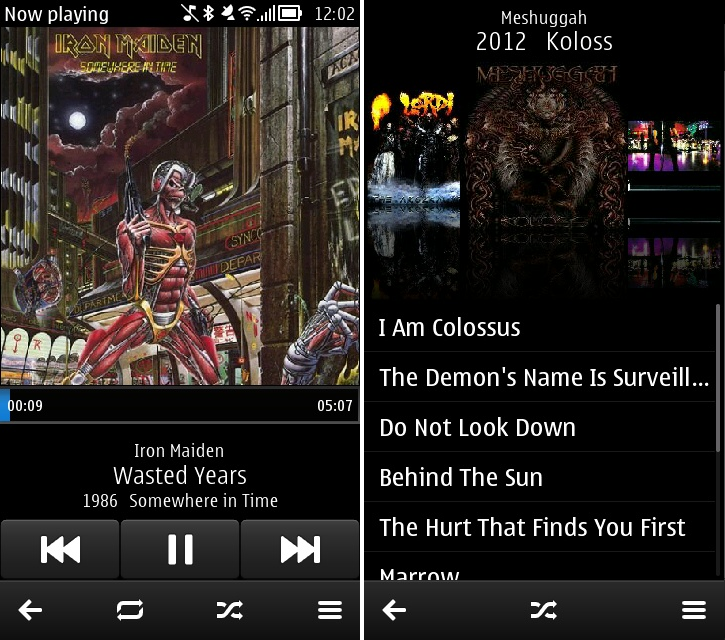 The music player supports MP3, AAC, WMA and WAV. We would have really appreciated support for a popular lossless codec like FLAC. Music quality however is topnotch and the player is well designed. The coverflow feature to browse albums honestly works better than even on the iPhone. Radio is available as expected and the 808 also carries forward the nifty little 'Play via radio' function as well which essentially converts your phone into a mini radio tower. You can broadcast your tunes from the phones over radio and receivers in the vicinity can tune in to your self created station !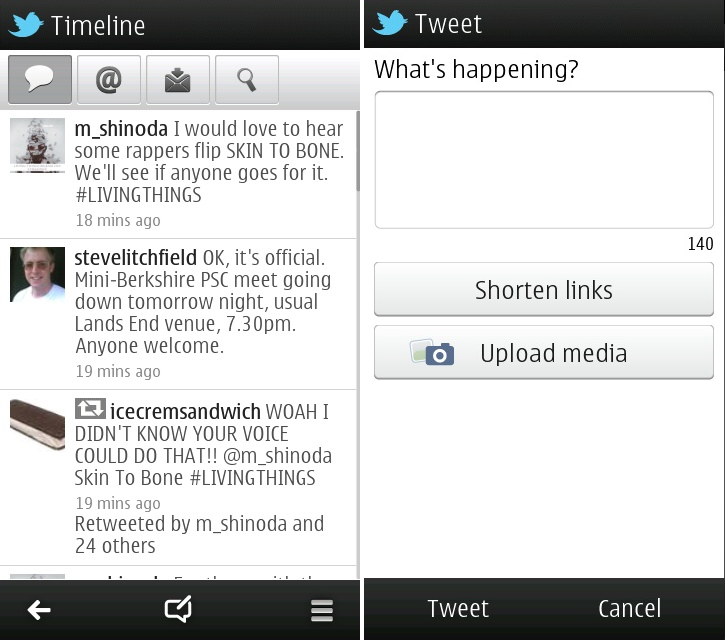 The social apps on the phone are barely functional. While still a slight improvement on the downright horrible social integration in previous gen Symbian devices, it is not something i'd be able to use on a daily basis. For what its worth, you do get most of the essential functions in the application.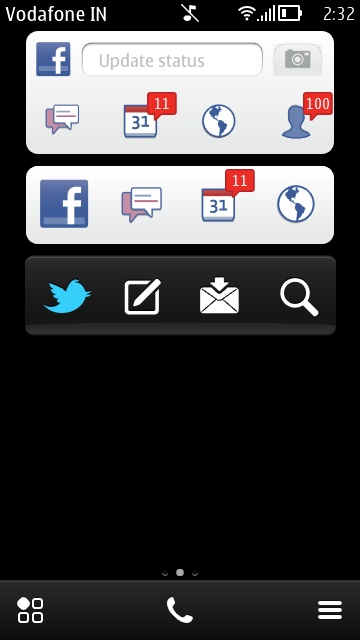 A collection of widgets are included for glancing at information quickly. Our recommendation ? Do yourself a favor and download Gravity. One of the better twitter apps available across  platforms, it also works remarkable well as a Facebook app replacement keeping in mind that neither social network has an official presence on what was till recently the OS with the maximum user base.
Camera
Face it, the reason you really are interested in the Nokia 808 is the camera. From the jaw dropping 41 megapixel count to the actual stupendous image quality, there's a lot going for the Nokia 808 in the imaging department. Lets take a deeper look at then shall we ? The camera module on the Nokia 808 PureView is a result of 5 years of R&D and it shows. There's two facets to the camera here and PureView is a broader tech which will be making its way to other operating systems as well. The other aspect of course is Nokia's long standing partnership with Carl Zeiss.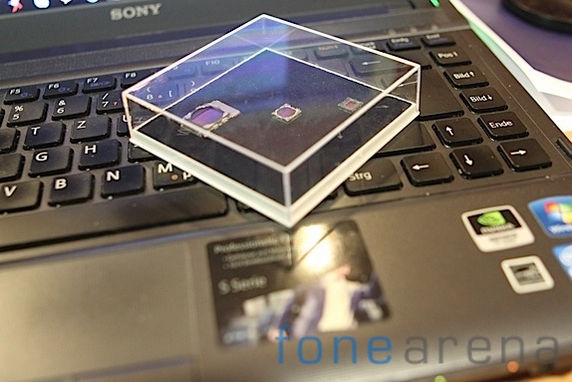 The phone has a a 1/1.2″ image sensor which is not only the largest ever in a phone but also larger than quite a few point and shoot cameras. The resolution here is 41MP but shooting modes are restricted to 38MP in 4:3 mode and 34MP in 16:9.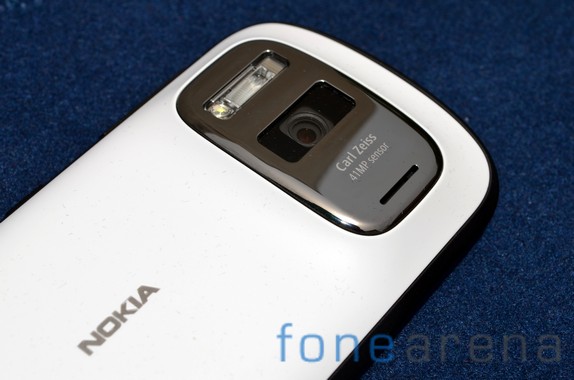 The camera is paired with a powerful Xenon flash which has double the power of the N8 and matches that of the venerable N82. An LED flash is included as well which works as a focusing light and a video light during video capture. On a side note, it is possible to use the white LED light as a torch by holding down the lock slider.
Camera Interface
The camera interface comes in three varieties or modes. By default it is set to automatic mode which is optimized for the average user. Here the camera takes images in PureView mode and allows for upto 3x lossless zoom. The interface is clutter free and very easy to use.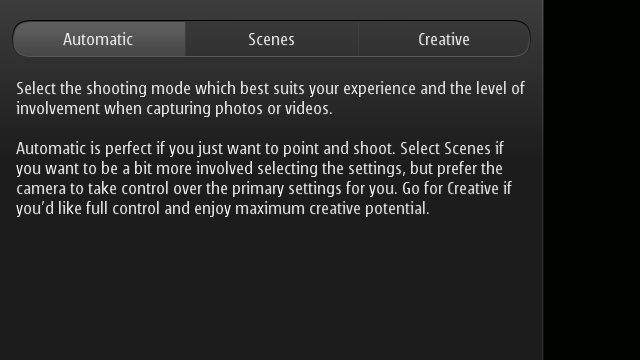 Move on to the scenes settings if you want to play around a bit more but still keep it easy enough. The scenes mode allows users to chose between macro, portrait,  sports , night , night portrait , spotlight and a special snow mode.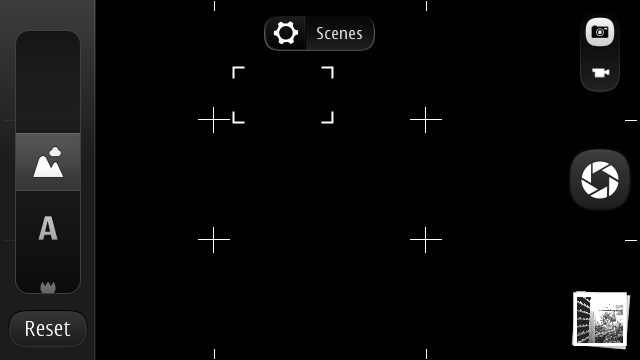 If you still crave more settings then the Creative mode is there for you and boy does it allow for some creativity ! From exposure to ISO to the inbuilt ND filter (yes the phone comes with an inbuilt ND Filter !) can be manually controlled here.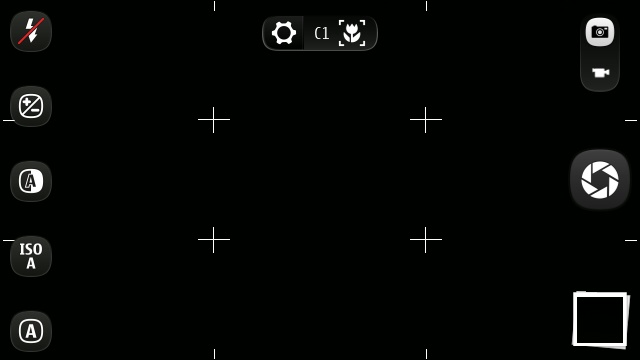 Through the extended settings menu it is possible to manipulate the level of JPEG compression, color tones and set the saturation, contrast and sharpness according to your preference. This is also where you can toggle between PureView and Full resolution mode. In PureView mode it is possible to chose 2, 5 or 8MP. We recommend sticking to 5MP as it offers the best balance between zooming capabilities and the PureView advantage which we will elaborate on in a bit.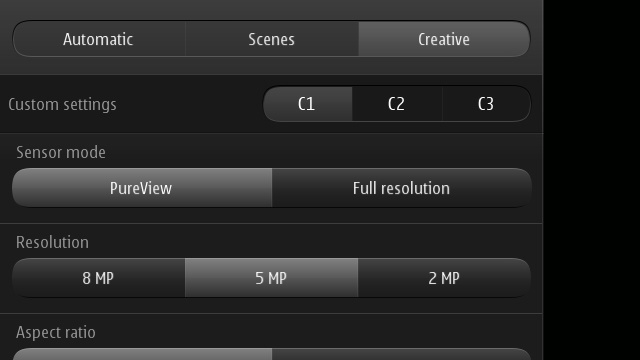 The Nokia 808 also offers a comprehensive set of shooting controls which includes Normal, Bracketing for HDR, Interval model for shooting stunning timelapses and a self timer which can be set to 2-10 or a 30 second delay.
The PureView Advantage
The 41MP sensor lets you shoot in up to 38MP then why set it at 5MP is the question a lot of people are asking. While tackling the problem of how to add zoom capabilities to phones without the bulk and disadvantages of optical zoom in a phone post the N93, the engineers decided to use a radically different approach. Using a giant sensor allows them to essentially crop into the image at a lower resolution and allow for zooming while still maintaining a sufficiently large image.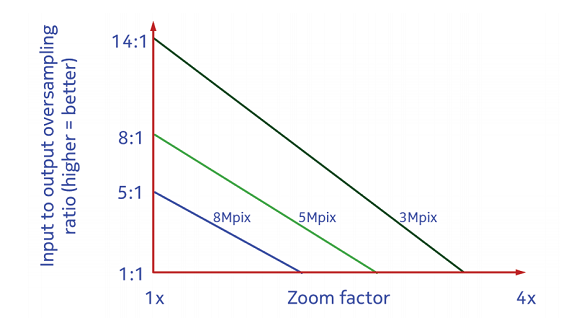 But why waste all those extra pixels when shooting in PureView mode and not using the zoom function ? Here's  where the Nokia 808 really shines. The camera always shoots using the entire sensor and then depending on the level of zoom, dynamically squeezes all those extra pixels in to single pixels. In a 5MP image without any zoom, the software squeezes up to 7 additional pixels to create one super pixel also termed as a 'Pure' pixel. Almost all modern camera phones shine in good lighting conditions and the 808 is no exception but where the PureView mode puts it leagues ahead is in low light and in particular when shooting without the flash.

A 5MP PureView image making full use of the technology can produce results which could compete with high end DSLRs on occasion as proven by the blind test as concluded by GSMArena  recently. The extra powerful flash is also very useful when trying to freeze a moment. A child playing, a birthday party and a thousand other indoor scenarios with poor lighting conditions can now be captured in staggering detail. Cameras on phones generally fail to successfully capture moving objects in anything less than perfect light and more so when using LED Flash. The Xenon flash on the 808 uses the same technology as has been perfected on cameras over decades and coupled with PureView technology provides a perfectly frozen and noise free image.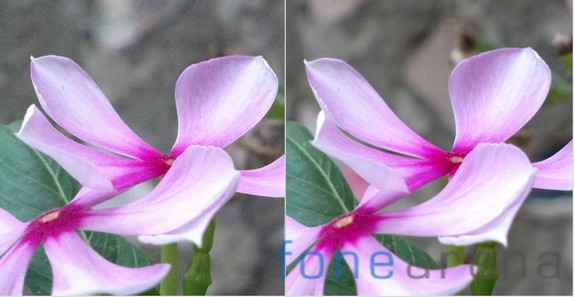 The image on the right is a 200% crop of a 5MP PureView image while that on the left is 80% of a full resolution image. It is very easy to see how that even at 200% , the PureView image is the more desirable one. There is virtually no noise at all in contrast to the full resolution image. We could keep going on about the camera but suffice it to say, this is light years ahead of any phone camera out there and handily outpaces the previous camera king, the N8. Take a bow, Damien Dining and all the imaging experts at Nokia. We'll let the image samples below speak about the camera.
Camera Samples
We put the Nokia 808's camera through a host of use case scenarios to see how well it copes up. For every image we will also post 1:1 crops so that you can see the maximum level of detail which can be captured by the camera  at 2,5,8 and 34MP pixels arranged clockwise. Using maximum zoom in a 5MP image will result in a 100% crop from a 34MP image hence providing 1:1 samples at each resolution should give you an idea of what to expect even when zooming. Click on the image to see a higher resolution version.
Sample 1 : Macro
The phone performs well as expected in a macro setting like a flower. In a brightly lit scene as below there are certain advantages to shooting in full resolution mode as you can zoom in and see details you might have missed out on. The 1:1 crop of the 34MP shot shows remarkably low digital noise.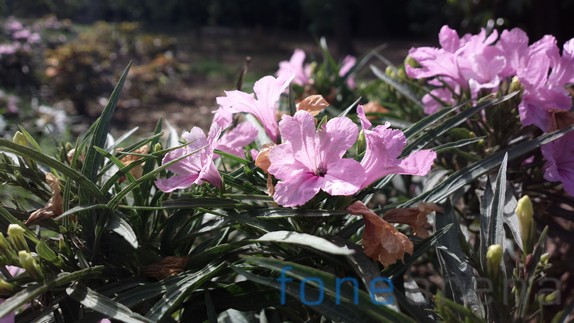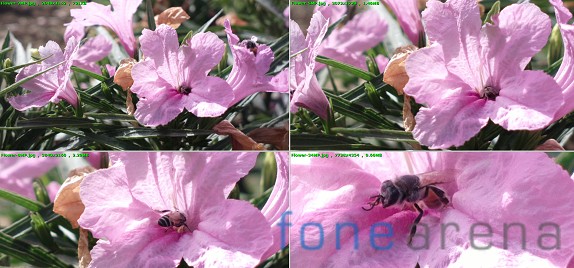 Sample 2 : Outdoor
The Nokia 808 captures colors accurately and has spot on white-balance. The amount of detail captured is absolutely staggering. We kept zooming in to see the patterns on the wall of the monument.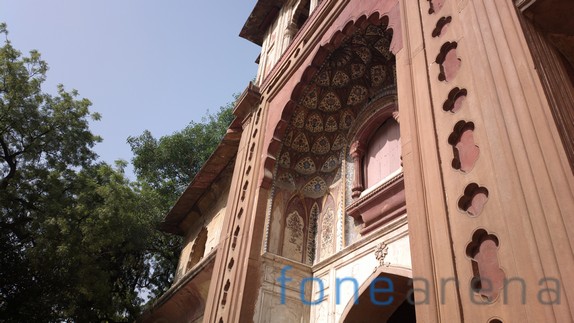 Sample 3 : Landscape
Most phones do well at landscape situations like these and especially where light conditions are great. The 808 lets you zoom in and capture the moment up close without any appreciable quality loss.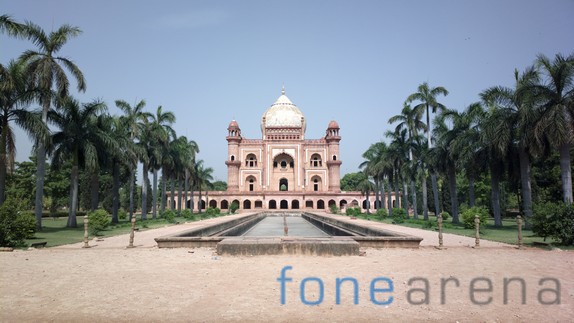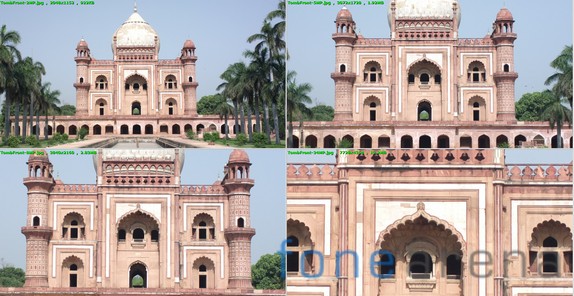 Sample 4 : Low Light
Night shots like these captured without a flash truly push the Nokia 808's hardware to its boundaries. As expected there is a significant amount of noise in the fullsize image and it makes sense to shoot in PureView mode.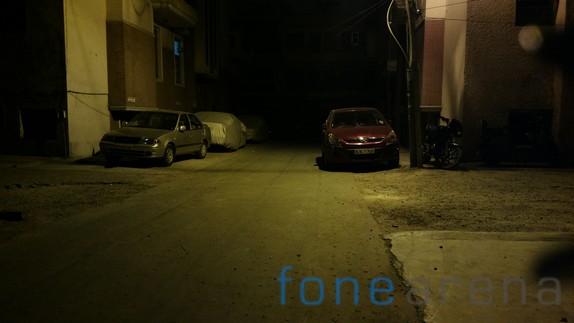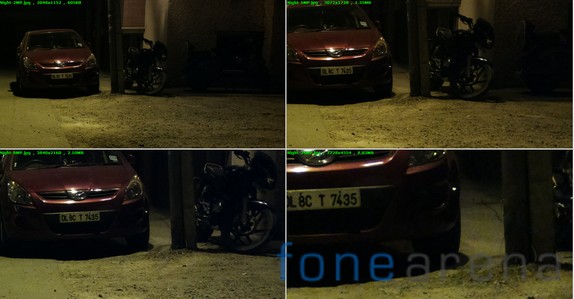 Sample 5: Low Light Action Shot with Flash
This last shot really shows how a bright f2.4 lens coupled with a Xenon flash can help capture a scene which no other camera phone can. Its important to note that there is no PureView benefit here due to full zoom being used. The image is still perfectly usable for sharing with friends and for web viewing which can't be said for most photos shot by phones in such conditions.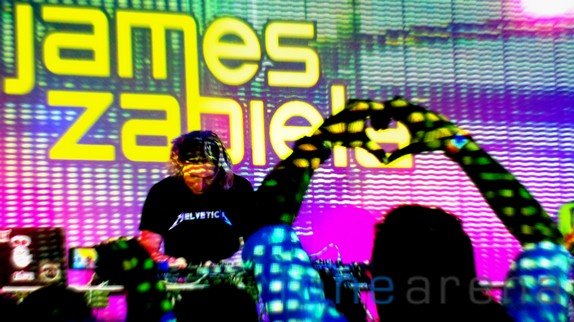 Full Resolution Samples
Click on relevant portions on the image to zoom in. You can then scroll around or zoom in further to see even more detail.
[HTML1]
[HTML2]
Video Samples
The PureView advantage extends to video content which is captured in up to 1080p. Full HD video content allows for 4x zoom which can be stretched right up to 12x in 360p mode. While not very high resolution, 360p is still Youtube resolution video and produces watchable results. So if you really want that extra bit of reach in your video content, do give the 720p or 360p mode a try.
1. 1080p zoom sample
httpv://www.youtube.com/watch?v=morK2I1-vbI
2. 360p zoom sample
httpv://www.youtube.com/watch?v=XtQjlkf1S2s
3. Daylight video sample
httpv://www.youtube.com/watch?v=O-ArdfUKHq8
4. Lowlight video sample
httpv://www.youtube.com/watch?v=qr92gqb85Ko
Nokia Rich Recording
Nokia Rich Recording is another really impressive innovation by Nokia. Using digital MEMS mics, The 808 captures amazingly rich and clear audio right up to 140 decibels. In our experience we were able to capture live audio very well.
httpv://www.youtube.com/watch?v=Q9HRcTNd7c8
Connectivity
The Nokia 808 like most Nokia phones excels at call related functions and has excellent call quality. The phone is equipped with a pentaband 3G radio which ensures that it will work globally and allow for HSDPA download speeds. It manages to hold on to latch on and more importantly hold on to a signal in areas where other phones had trouble.  Connectivity options include Bluetooth, WiFi , USB OTG , NFC , Radio and GPS.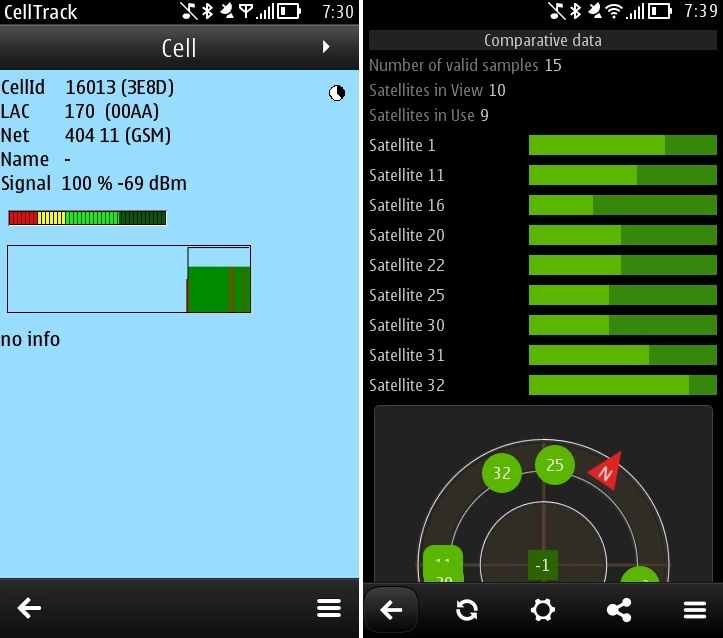 The GPS gets a satellite lock very quickly even under less than ideal conditions. In fact we were able to consistently get a GPS lock even indoors and under heavy tree cover. It works in tandem with the excellent Nokia Maps suite of apps which provide phenomenal coverage around the world. It has great POIs, has turn by turn navigation and is free, whats not to like !
Battery Life
Nokia claims a standby time of 540hours on 3G and a talk time of 6.5 hours. We were consistently able to get a solid day of usage on 3G including a lot of Twitter usage via Gravity, clicking over a 100 photos including a healthy mix of shots with and without the Xenon flash and also several minutes of 1080p video footage.
The battery rated at 1,400mAh performs admirably well owing to the frugal Symbian OS though given the size of the phone, i'm sure Nokia could have squeezed in an even larger battery pack.
Conclusion
The Nokia 808 marks the end of an era. For all practical purposes, this is the final Symbian flagship. A fitting end to the operating system which made the very idea of a smartphone, popular. Is it perfect ? No, not at all but it sure comes close. You buy an 808 because you appreciate its photography capabilities. You will not settle for a lesser camera on a mobile. If you crave the latest apps or great all around performance and features then this phone clearly isn't for you ! There's no doubt that the Nokia 808 is by far the best cameraphone on the planet right now and will remain so for quite some time. If having the best camera possible in a mobile is anywhere on your priority list, then do yourself a favor and give the Nokia 808 a shot !
Pros
1. Best cameraphone by a wide margin
2. Good hardware quality
3. Excellent Audio in Videos and in Dolby 5.1
4.Removable Battery
5. microSD card slot
6.Plenty of Connectivity Options with Penta-band 3G support
Cons
1. Dated operating system
2. Gallery is missing basic functions
3. Low resolution display
4.Bulky
Michael Hell contributed to this review