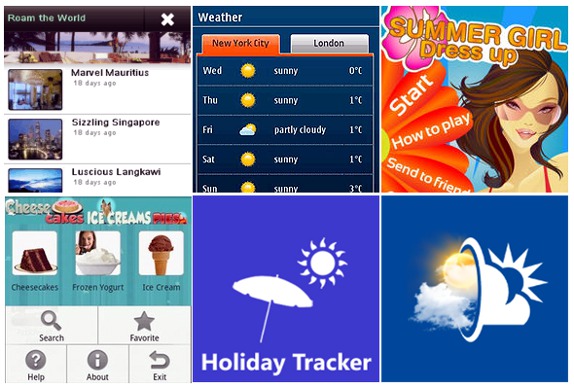 Summer holidays are a time to unwind and relax, to get away from the normal routine and spend some quality time with your family and friends. Here are some interesting apps for your phone for this summer that range from travel guide, shopping assistance, holiday tracker, summer cool recipes and ice cream finder that will provide you everything you need to make the most of this holiday season.
Summer Apps for Nokia Phones
These apps are for range of Nokia Phones including S40, Symbian and Window Phone devices.