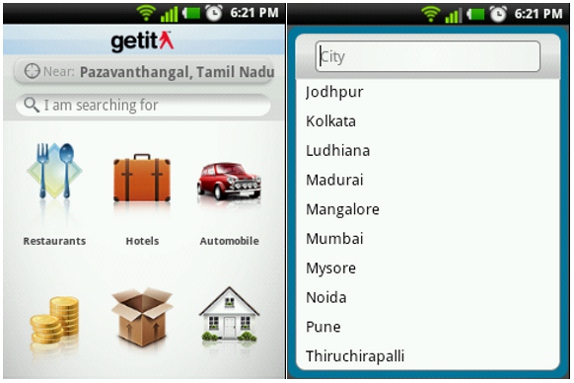 Getit for Android now has NearMe feature that detects your current location and give results around you. Your location is automatically updated through GPS or Internet when the app is launched that lets users to get results closest to their which is more appropriate and useful.
The results based on Near Me can also be viewed in the map integrated in the application. The map helps the user to search for direction, in case he is new to the place and option to save the favorite items. NearMe feature lets the user discover the nearest restaurants, hotels, coffee shops, ATMs etc. within a customized radius.
The updated app also has new Categories to get desired results quickly and more popular cities.
Download Getit for Android from the Google Play Store for free. The Getit app with Near Me feature would be available for iPhone and BlackBerry apps.