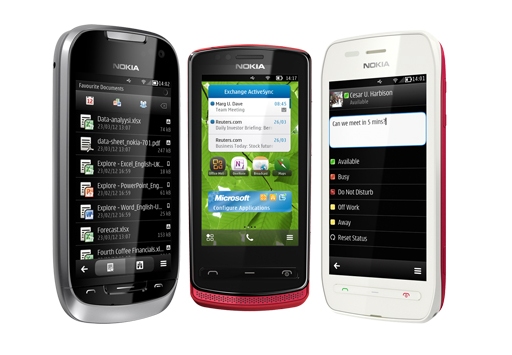 Nokia has started rolling out Microsoft Office Mobile apps, Microsoft Word, Excel and PowerPoint apps for Belle smartphones. They announced Microsoft Office Mobile app earlier this February when Microsoft Apps rolled out.
It would provide you quick access to your documents, you can save or send documents using Word mobile while preserving tables, SmartArt and charts, or the pinch/zoom functionality to easily view and edit documents. The PowerPoint mobile lets you edit presentation texts and speaker notes, and the Excel mobile lets you create charts, insert formulae or view rich data and charts from anywhere.
The Office Mobile also gives you a single view to documents, on phone, in email attachments, or in SharePoint.
The Microsoft Office would be available via software update app on your Nokia phone. It is currently rolling out for the Nokia 701, Nokia 700, Nokia 603, Nokia E7, Nokia X7, Nokia C7, Nokia Oro, and Nokia C6-01. It would be available for Nokia N8, Nokia E6 and Nokia 500 soon.
The Nokia 808 PureView will come with the Microsoft Apps including Microsoft Office Mobile app when it begins selling. The Office Mobile apps would also be available for Nokia Store in few weeks.