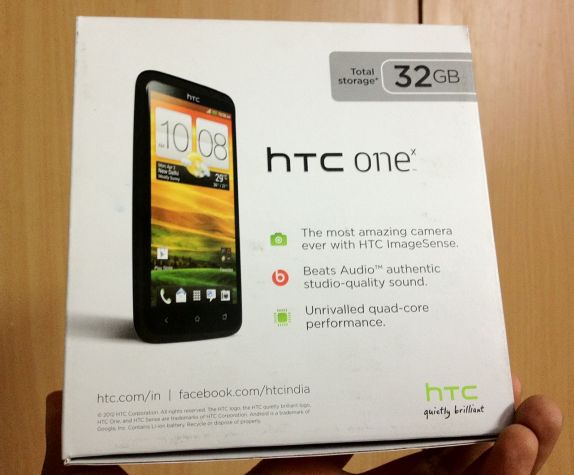 The HTC One X is now available in India at an MRP of Rs.42999 ouch and you can grab one at a store for much lesser at around Rs.37000 according to few shops who are stocking the handset. The HTC One X is the first Quad Core phone to launch in India and it is also the first phone to launch in India running Android 4.0 Ice Cream Sandwich (Samsung Galaxy Nexus is still not officially launched). The retail package is not similar to the ones we saw in France but slightly different. Take a look at the unboxing video below.
Unboxing Video
httpv://www.youtube.com/watch?v=kBvZ3R6tvq0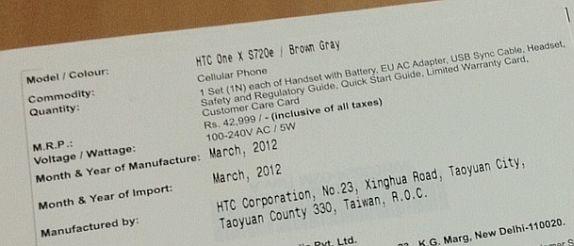 Highlights
1.5 GHz Quad Core Processor
8MP Camera with HTC Image Sense
1280x720px 4.3 inch Display
1800mAh battery
microSIM
32GB inbuilt memory
Beats audio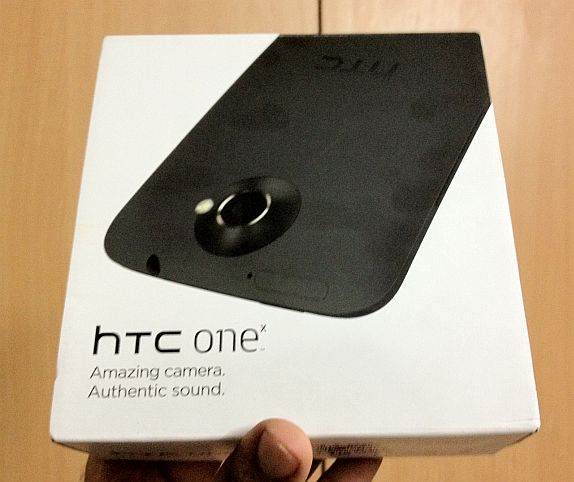 In case if you are wondering how fast the the One X is , take a look at the screenshot below.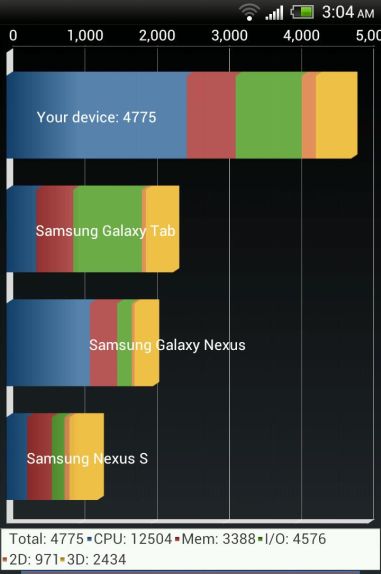 The One X bears the model number S720E and is available in Brown Grey and White. Hope you enjoyed the Unboxing. We are working on the initial impressions and the review.
Do let us know if you have any queries , questions regarding the One X in the comments !