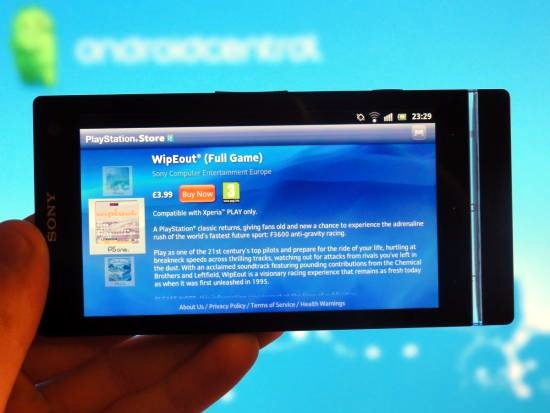 PlayStation Store is now available for the Sony Xperia S that was announced this January at CES. The Sony Xperia S is PlayStation Certified smartphone similar to the Xperia Play. Xperia S users need to go to the Let's start PS Store icon in the app tray and download PlayStation Store and PS Pocket apps (Enable install apps from Unknown sources from Settings > Application).
Users can download range of 14 PlayStation certified titles including, Twisted Metal, Kula World, MediEvil, Rayman, Jumping Flash!, Destruction Derby, Jet Rider, Jet Rider 2, Cool Boarders, Kurushi Final, Everybody's Golf 2, The Little Mermaid II, Championship Bass and Driver from the PlayStation Store. These games are priced at £3.99 each in UK.
The PlayStation Store is now available for Xperia S owners in the UK, France, Italy, Germany, Spain and Australia. Sony Xperia ion is also PlayStation Certified smartphone which is expected to release in Q2 2012 for AT&T in the US.
Via: Android Central