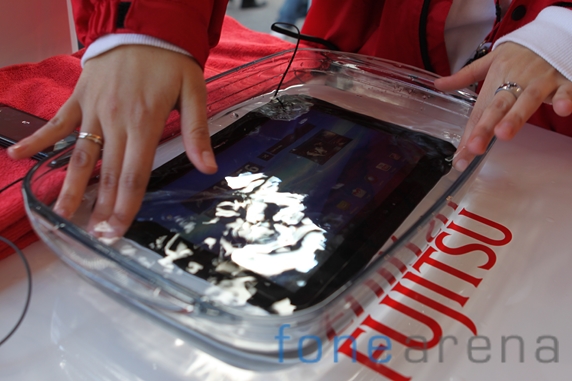 Here are some videos and photos that show Fujitsu's waterproof technology in action.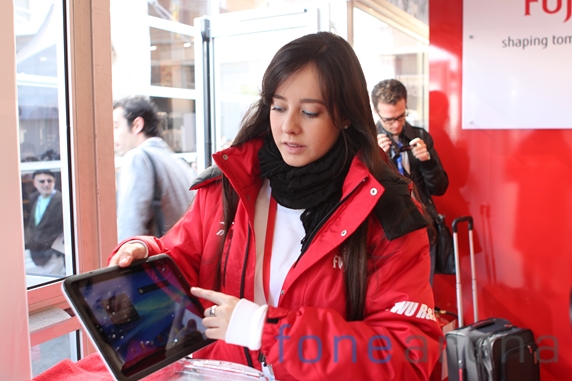 Fujitsu has incorporated its waterproof technology in it's phones such as the F07-D and IS12T and tablets such as the F01-D. The devices have the ability to be submerged underwater upto 30 minutes at a time at a depth of 1.5 metres.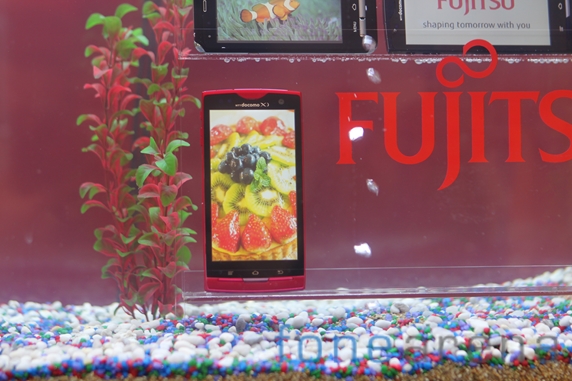 The devices can be submerged even while they're switched on and they still work perfectly well when they're out of the water without having the need to wipe them. The devices have a special paint coating that prevents water from sticking onto the surface.
httpv://www.youtube.com/watch?v=x3PEAyCvRoo
httpv://www.youtube.com/watch?v=ShYhi8FJxvM