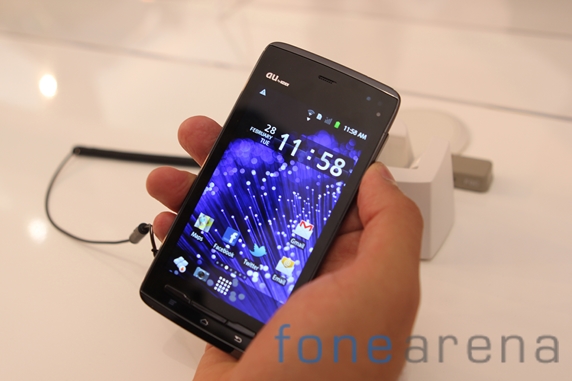 The Fujitsu F07-D Arrows holds the current title of the thinnest smartphone in the world, measuring in at just 6.6mm in thickness at the thinnest point.
However that doesn't meant it isn't a powerful phone. For it's insanely slim profile,  it does pack quite powerful hardware inside. The video explains some of the interesting features of the smartphone. It is also waterproof like the other recently announced Fujitsu smartphones and tablets.
httpv://www.youtube.com/watch?v=5UZTbSXyVrI
The display is capable of taking some battering thanks to the Corning Gorilla Glass technology. The phone will be available in the first half of 2012 in Japan under the NTT Docomo network.