While walking through the various booths at MWC we managed to get our eyes on the new sound docks from Samsung which were announced at CES. First up we have the DA-E560.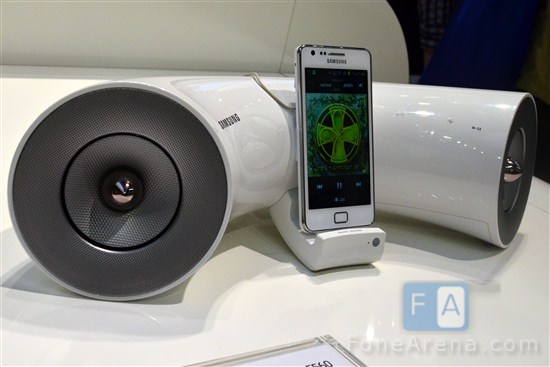 10 W , 2channel audio are output by the dock which works with both the iPhone and the Galaxy devices. It also includes Bluetooth and APT-X support.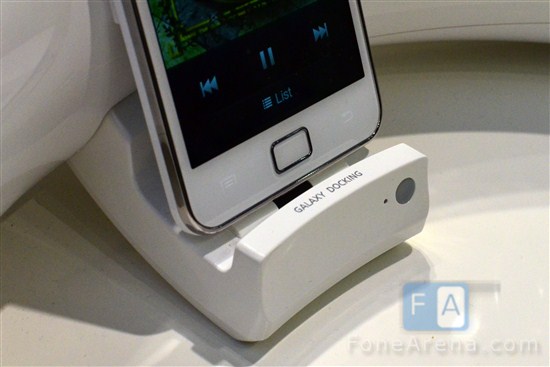 Next up we have the DA-E660 which comes in a warm cherry colored finish.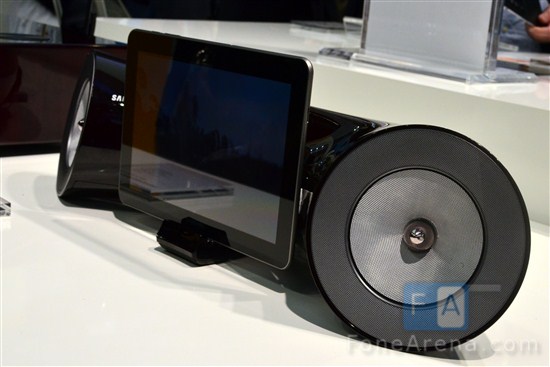 The DA-E660 boasts of 40W output in 2.1 channels and has a woofer inbuilt. The design is the similar to the E560 in terms of the horn style.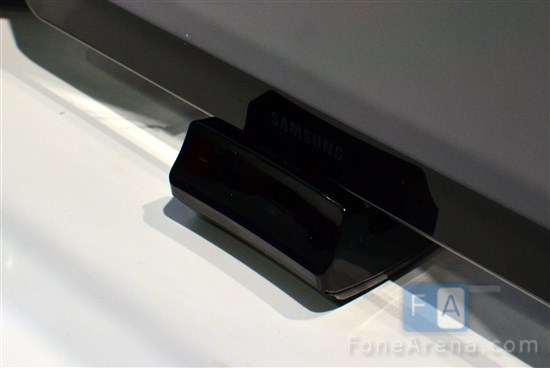 Finally we have the DA-E760 which is a 100W beast. The best part has to be the fact that it is powered by a vacuum tube amplifier.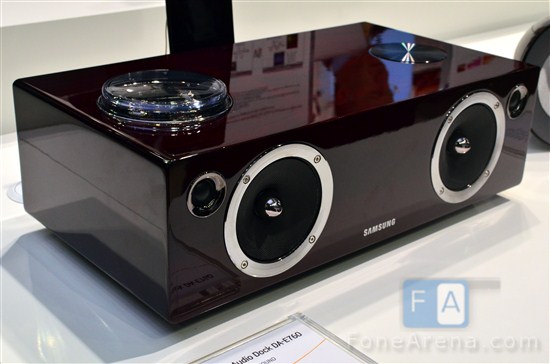 Alongside Bluetooth and APT-X , this particular model also supports playback via Samsung's AllShare technology which works via WiFi.