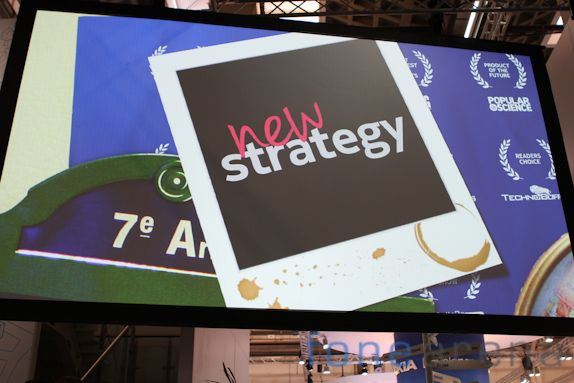 Along with the 3 new phones from Asha series, an affordable Windows Lumia 610, and the Nokia 808 which features a monstrous 41-megapixel camera, Nokia has also announced a new range of services for all its users worldwide, which includes – the Nokia Maps, Nokia Drive, Nokia Reading and Nokia Life.
Nokia Maps
Nokia announces an all new updated Nokia Maps for Windows phones, which comes with a simpler and better interface, that lets you find your destination easily. You can now also zoom in and zoom out easily and also create and collect your favourite places, and access places you've recently visited.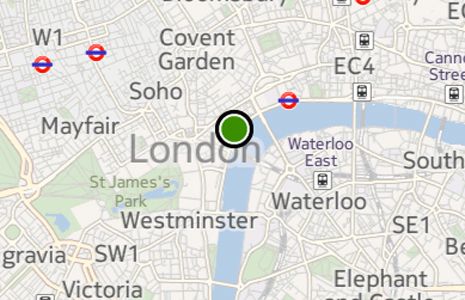 With the Nokia Maps, users will also be able to share their route with friends and family via SMS email or social networks. The updated Nokia Maps is expected to be available in the coming weeks, which now covers over 190 countries.
Nokia Drive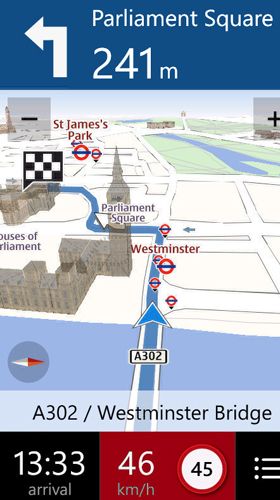 Nokia Drive, a popular service on Lumia smartphones, offers free turn-by-turn voice guided navigation, which is available in over 100 countries, features multiple views, larger icons for in-car arms length use, one easy search box, and fast route calculation and preview.
The new updated Nokia Drive will now come with full offline support, offline search and routing from calculating a route, to navigation and re-routing. Also the service gets a newly designed dashboard which shows speed limit alerts, as well as the speed you're travelling at, along with estimated time or arrival, time to destination and distance to destination. Users can also access the list of recently saved destinations through a single tap, and then start turn-by-turn navigation. The update is expected to arrive soon in the coming weeks.
Nokia Public Transport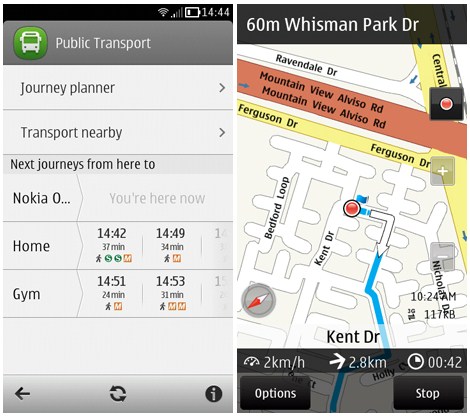 Nokia Public Transport is a new app, which has been introduced to provide users with all the information regarding their local public transport such as underground, trams, buses and suburban trains directions. The service is currently available for 80 cities across the world. The Nokia Public Transport app is expected to be available soon
Nokia Reading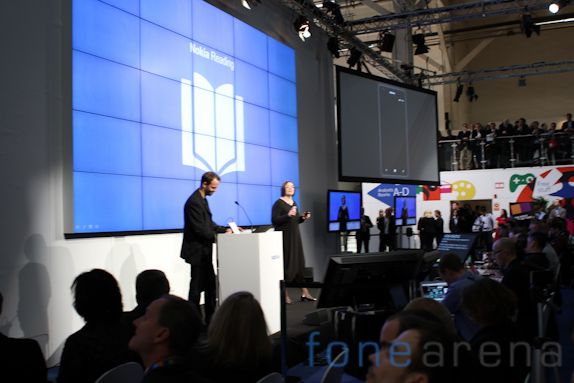 The latest service announce by Nokia is the Nokia Reading, which is nothing but a premium e-book and audio experience. The new service has been introduced to give Lumia users with a world class e-book and audiobook experience
The Nokia Reading will let you choose e-books from your favourite authors, bestselling novels from some of the world's biggest publishers, including Penguin and Hachette, Pearson and an extensive selection of top local books in your own language.
The service comes with a panorama experience which also lets you to create a personalised magazine page called "my stream" that automatically updates content across the most popular categories, and adds web content from your chosen sites.
The Nokia Reading will be launched in 6 countries (UK, France, Germany, Italy, Spain and Russia) initially, which will be available for Nokia Lumia handsets from April 2012 .
Nokia Life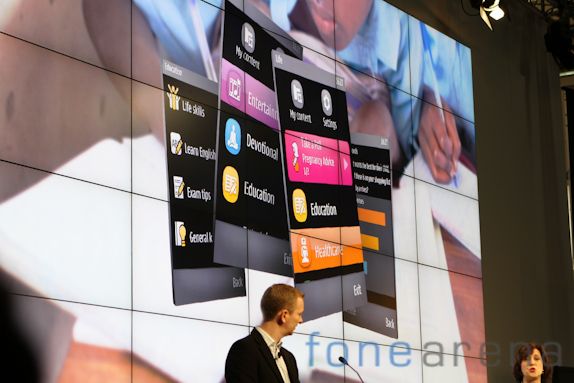 The Nokia Life is nothing but an SMS-based service, which includes some handy and helpful services such as Life Skills and Parenting Advice, etc, which helps users to get tips on health, education, entertainment and career.