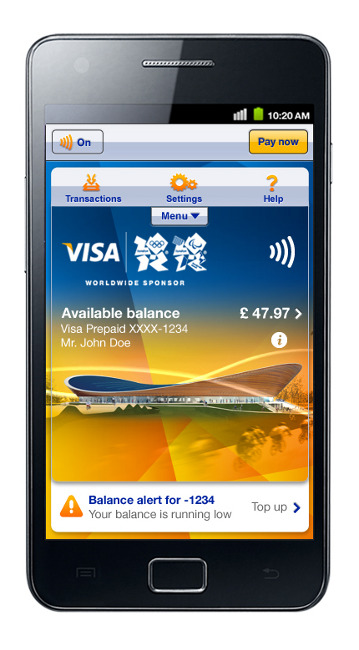 Samsung and Visa has announced the official mobile payments application of the London Olympic and Paralympic Games. They confirmed the partnership to introduce NFC payments in 2012 Olympic games last April. The application is based on Visa's payWave technology that enables contactless payments at the Point of Sale.
Customers can simply hold the phone in front of a contactless reader at the point of purchase to make the payment. Purchases above 15 pounds need a passcode, and customers can check their transaction history and view their up to date account balance.
The contactless payments are protected by the same standard terms and conditions that apply to Visa cards. There will be more than 3,000 contactless terminals installed across the Olympic and Paralympic venues showcasing prepaid, contactless payments, mobile technologies, and other innovations at the London Olympics.
The NFC mobile payment app would be showcased on the Samsung smartphones at the Mobile World Congress (MWC) next week.
Via: TNW