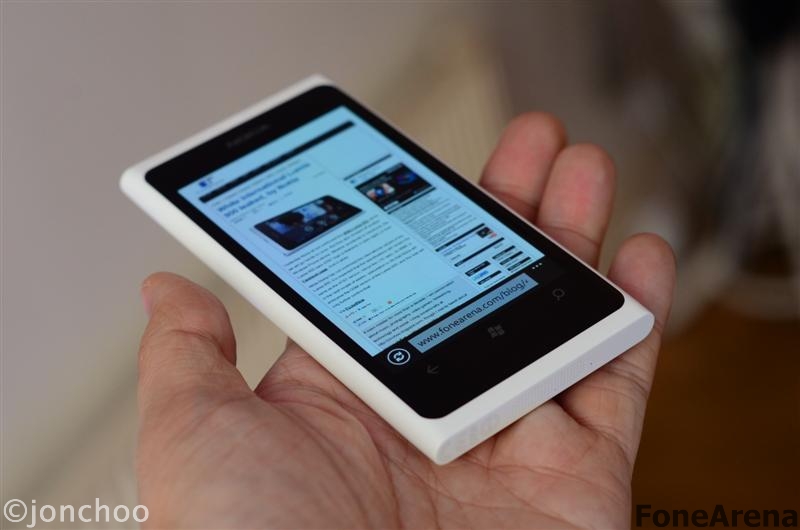 It seems apt that Nokia has chosen to announced a new colour Lumia 800 this week. Europe has been blankated by snow – so what better way than to celebrate than making official the white version. White is a popular colour for a phone, and while the previous versions has always looked so darn beautiful on the Lumia 800's Polycarbonate unibody shell, it just isn't quite as sexy as it is in white.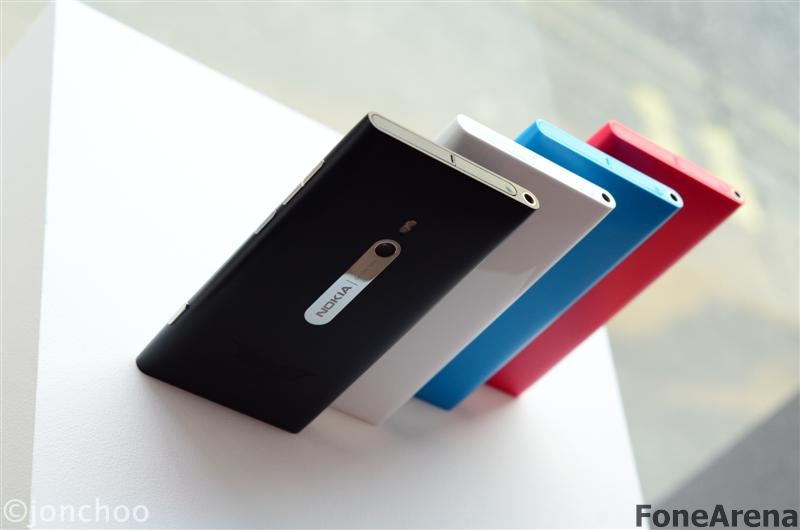 Unlike its technicolour cousins, the white Lumia 800 features a glossy finish rather than matte. This means that it attracts fingerprints, and doesn't hide scratches nearly as well as matte. Why no matte? Well Nokia's explanation is that a glossy finish is easier to clean than a matte one – highly critical with a product of this colour. Regardless the glossy finish really compliments the snow white colour really well. While it does attract fingerprints, it isn't as apparent as I assumed it would be.
In any case all four of the Lumia 800 features the exact same specifications, down to the 16GB storage – meaning, unlike the N9, there is no 64GB version. Still you can't argue that the white version does looks rather sleek, and would no doubt be a popular variation. Shame there isn't a custom white Metro tiles to go with this.
So what's sexier than a white Lumia 800? A Dark Knight Rises Lumia 800 of course. 😉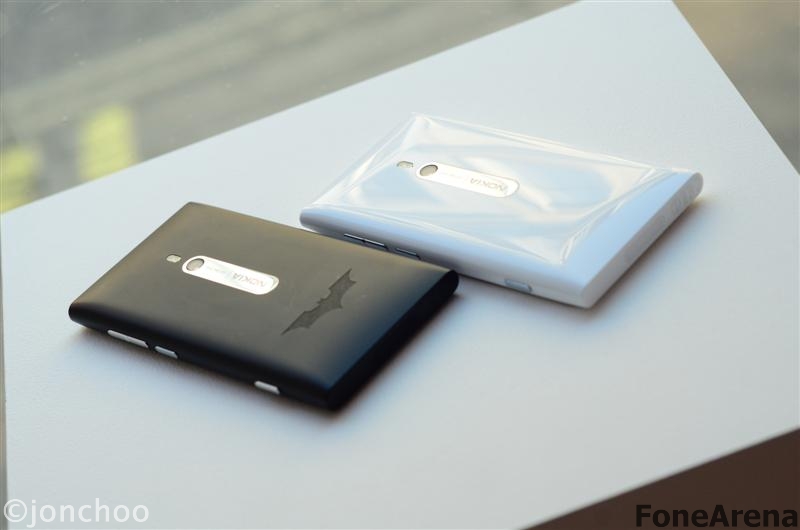 With four colours to choose from, there is no better time to pick up a Lumia 800 if you are already on the market for one. In the mean time, do enjoy the gallery of the white Lumia 800 alongside its colourful cousins, taken at the Nokia House in Soho.