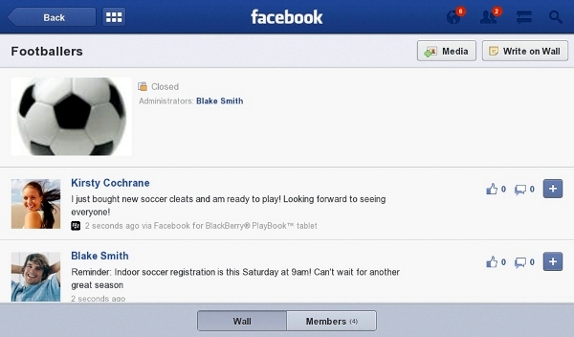 Facebook for BlackBerry PlayBook has been updated o version 2.1 that brings Facebook Groups features and provides better media access with new photo and video buttons on the Photos tab .
With the Facebook Groups on the PlayBook you can share and interact with the groups that you are interested in the most, view groups that you're a member of, post updates, photos and videos, view profiles of group members and send messages, and get notified of new group posts and interactions.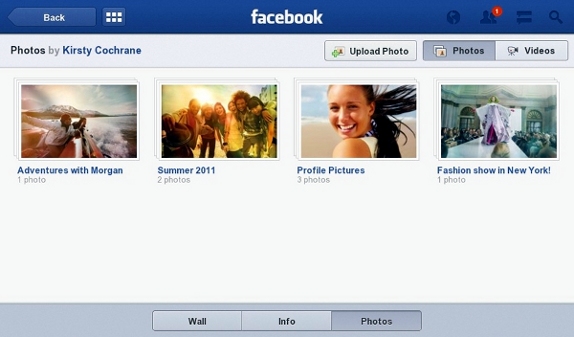 With the new photo and video buttons on the Photos tab, you can view friends' photos and videos from their Profiles easily. The photo and video uploading capabilities are now better, and are accessible from your Profile or through the Photos and videos feature on the navigation grid. You can upload photos or videos by simply clicking the Upload photos or videos button on the top grid from the respective menu.
Download Facebook for BlackBerry PlayBook v2.1 from the BlackBerry app World for free.