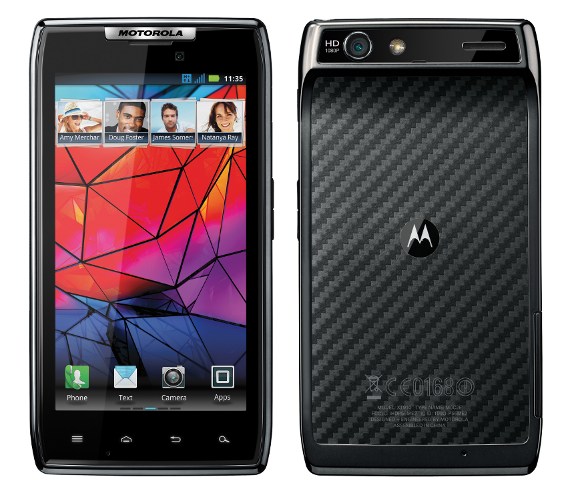 Motorola RAZR gets a price tag in India. Online retailer Flipkart has listed the phone with a price but these is no exact launch date. The Motorola RAZR is the thinnest smartphone till date with 7.1 mm thickness, which is about 1.5mm slimmer than the previous slimmest smartphone the Samsung Galaxy S2. It it is made with KEVLAR fiber and features 4.3-inch (960 x 540 pixels) Super AMOLED hyper-vibrant display and it is powered by 1.2 GHz dual core processor. It runs on Android Gingerbread 2.3.5.
It comes with a 8MP rear camera with 1080p HD video capture and image stabilization and front-facing HD camera, Bluetooth 4.0, Wi-Fi, 1GB RAM, 16 GB on board and 16 GB microSD card pre-installed and a powerful 1780 mAh battery.
The Motorola Razr is priced on Flipkart at Rs. 33,990. Still the launch exact launch date has not been announced but it is expected to launch this month. You can also register in the official Motorola India site to get the information, updates and the offers about the phone.
Do check out our Motorola RAZR hands-on and the hand-on of the new accessories designed for the RAZR.
[Update]: The Motorola Razr is now available for purchase from Flipkart and Letsbuy at Rs. 33,990.