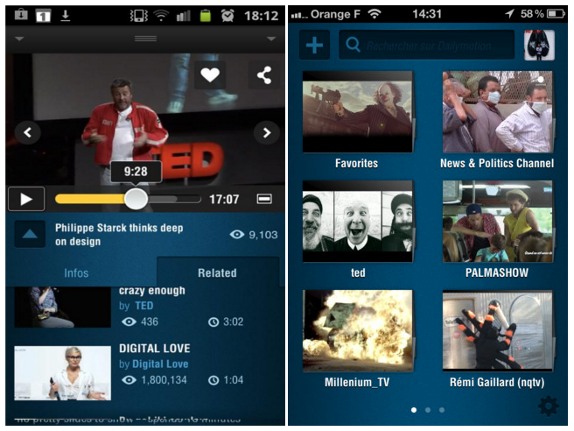 Dailymotion for Android and iPhone has been upgraded to version 2.0 that brings in new features including a new intuitive personalized interface with new dashboard, universal search and new player with lots of enhancements. The app lets you watch new movie and game trailers, music videos; news, celeb, sports updates and their original web series and creative films.
New Features in the Dailymotion 2.0 for Android and iPhone
The Customized Dashboard has few swipes and comes with edition mode which allows the users to compile playlists of favorite videos into groups and customizable home screens that give direct access to top channels, topics, content providers and single videos.
Universal Search lets the users search across users, groups, playlists and videos, which provide more accurate search results.
It has new Immersive Player with vertical and landscape viewing modes which enhance browsing across related videos, and the ability to skip through videos while ensuring continuous play.
Now you can share favorite videos with friends on Facebook, Twitter and email
Tabs on each video provide access to video information, comments and related content that can be viewed while a video is still in play.