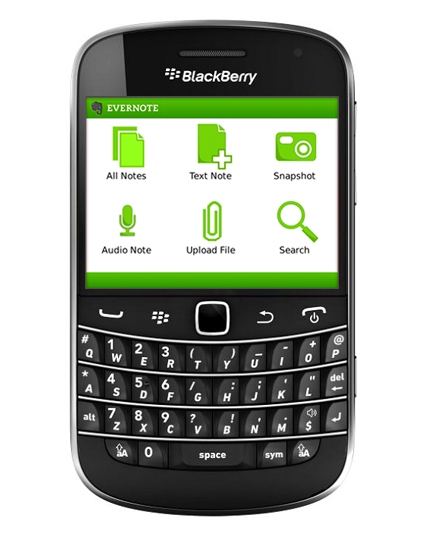 Evernote for BlackBerry has been updated to version 3.3.342 that brings new features such as offline notes, better syncing capabilities, faster loading and much more.
Features of Evernote for BlackBerry v3.3
Syncs thumbnails and some information about your notes: titles, tags, etc. automatically for offline viewing

Browsing and opening your notes is much faster
Create new notes with text, audio and photos offline and it gets synced into your account when data connection is available
All the notes are stored locally on your device for viewing it later
Sync pauses when the app is exited and resumes when opened again
Free and Premium users can now add any file stored on the device or SD card to a note
Store more and retrieve things faster from the SD card.
Now you can search for notes by notebooks and tags and also view saved searches
Download Evernote for BlackBerry from the BlackBerry App World (BB OS 5+) for free.