Apple has been suing HTC from a long time for infringing various patents, just recently we had heard Apple telling that the whole idea of Android was taken from Apple because Andy Rubin who is the godfather of Android used to work for Apple some 20 years back, but this was not used in the case as Andy Rubin does not really work for HTC. Now HTC has had it enough and with the help of Google are trying to sue Apple.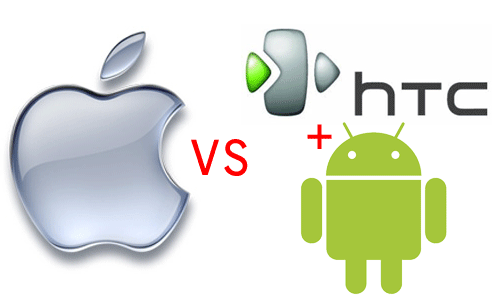 image courtesy: talkandroid.com
Last month Google decided to help HTC and planned to give them rights to 9 patents, I think this was a right move by Google as HTC is the first manufacturer to adopt Android O.S and has been working with them from quite some time, some of these patents were received from the recent acquisition of Motorola by Google and some from Palm, Openwave and other companies. The  list of patents infringed can be seen below:
Wireless Software upgrades
Transfer of data between Microprocessor and support chip
A method to store user preferences
A method to contact the application and the radio modem
The battle between HTC and Apple is heating up, and all we can do is watch what happens, both these companies are responsible for changing the smartphone market and the introduction of innovative products into the market. We hope both these companies take their cases back.
Source: Bloomberg