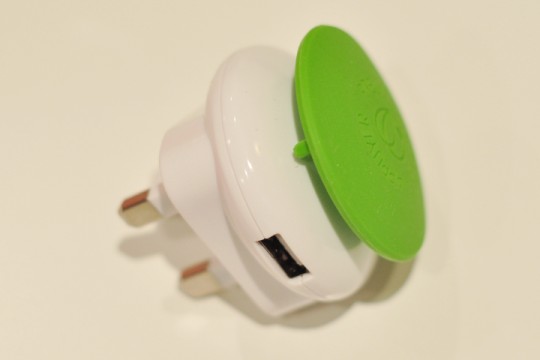 Do you find yourself sometimes leaving your device connected to a charger overnight, or just before you leave home and worry about unplugging them? Well with the Osun Mushroom Green Zero AC charger, you wouldn't have to. It looks like an ordinary (albeit stylish) USB wall charger, but Osun has employed some form of electrical wizardry where the charger shuts down whenever the plugged in device is fully charged.
The concept behind this charger is once your device is charged it switches off, drawing zero power hence reducing electrical consumption as well as the effect of overcharging. This also means lower costs. Simply kick the green rubber mushroom thing (hence the name) if you want it to start charging again. It outputs at 1000mA.
Between the mushroom cap is a space where you can wind your cables. Unfortunately, contrary to their website which states that an iPhone charging cable is included, Osun does not supply any cables with the Mushroom Green Zero with my review unit. Personally this isn't a huge concern to me as I counted four microUSB cables on my desk and I am sure many readers of FoneArena will have access to whichever cables they need. Still I do hope they address this.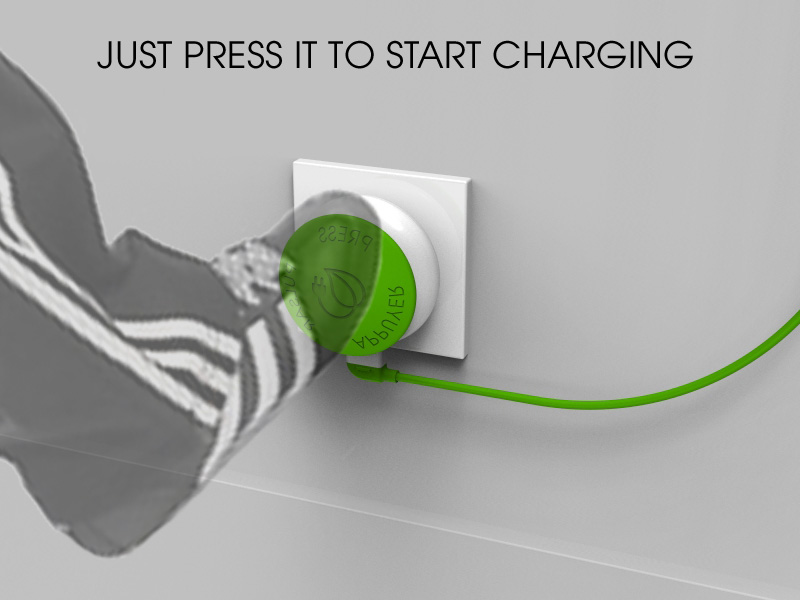 A good well made product this is, but not without a critical flaw. The flaw isn't Osun's making but rather the way we use our smartphones. Most smartphones continue to draw power, even while idle. When the Mushroom Green Zero detects that a device is fully charged, it switches off. But your phone's battery will continue discharge due to background and wireless activities.
So one could plug in their phone to charge overnight and be greeted by a phone that is only 50% charged in the morning – not because the charger failed to charge it but because some prefer to leave their phones turned on at night – like I do. Not good if you own a power hungry Android device like I do. Unfortunately this will also lead to increase in charge cycles.
I like the concept of the Mushroom Green Zero charger, thanks to its thoughtful and useful design, but after a week with it I found it works best as a top up charger or for charging devices that do not draw power in idle – like battery packs. I would recommend this to people looking for a reasonably priced charger for a devices that draw little idle power such as Nokia S40 phones.