The Windows Phone 7 homebrew scene is in its nascent stages. Jailbreaking is not easy and the benefits few. All this could soon change as developer ZeBond unveils his MetroPack application.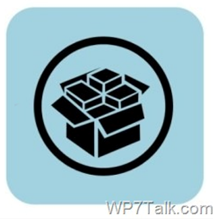 Styled after Cydia  , the repository based homebrew store for the iPhone , the application will let users easily deploy unofficial apps to developer unlocked devices. The planned feature set includes :
Ability to deploy XAP packages to the connected device.
Ability to check linked repositories for updates. [in development]
Categorize repositories for easy navigation.
Provide a repository directory, where users can check existing repositories without the need to search for those.
Package search (from the client). [in development]
Featured packages (for promotional purposes).
Decentralized package storage – each package can be stored in a separate location, and as long as it is linked in the repository (with the correct URL), it can be downloaded.
Perform OS version checks before installation to ensure compatibility. [in development]
Something to keep in mind is that the application will NOT unlock your device. You will need to have a developer unlocked handset to use this.
[Via – WMPowerUser]