While the  US , UK and Germany will not be getting the MeeGo powered Nokia N9 , Kazakhstan will. Yes you heard that right , if the flyers and billboards are to be believed then the first country to get the Nokia N9 will be Kazakhstan.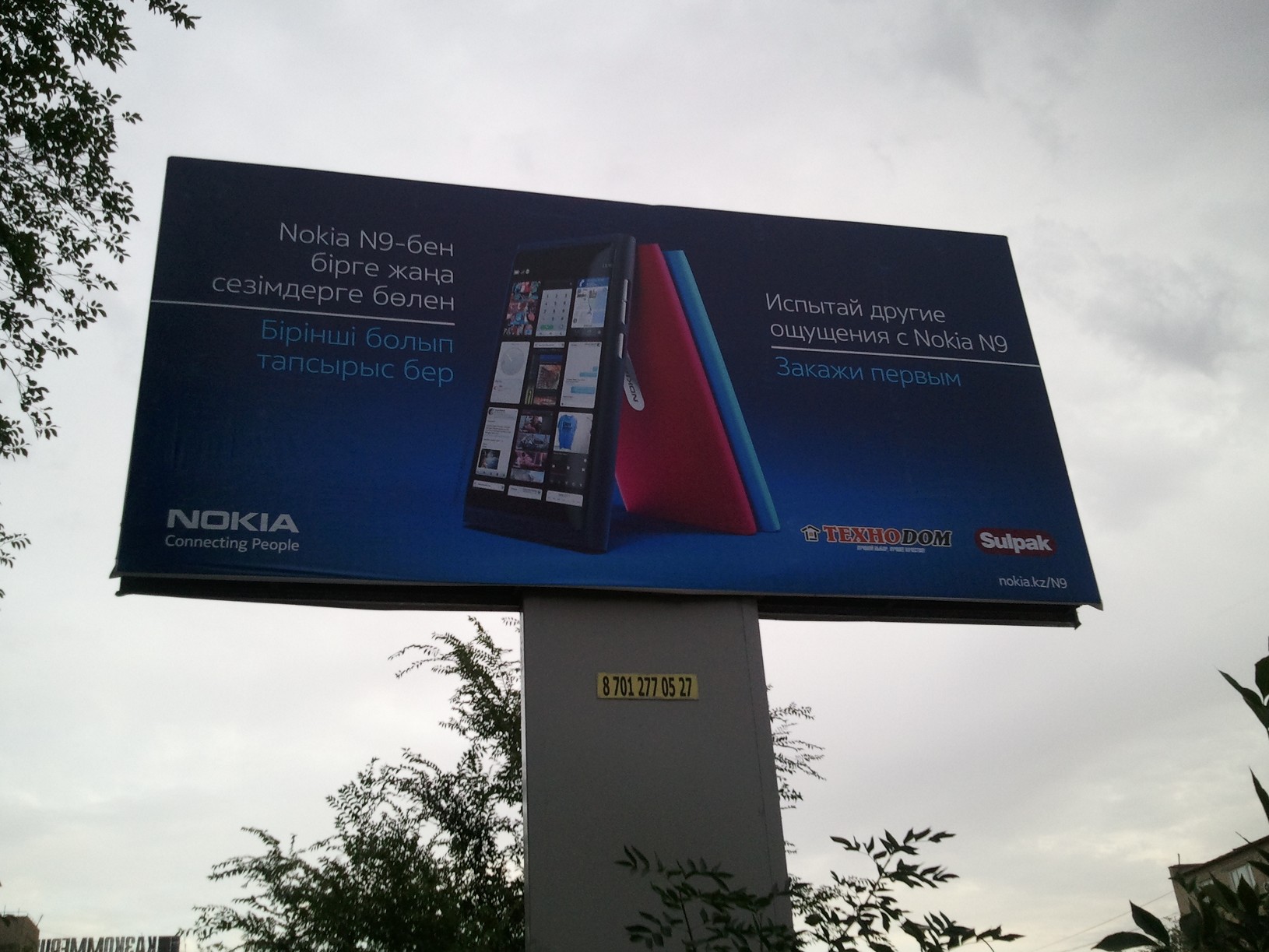 Starting September 9th , it will be possible to purchase the Nokia N9 for 99,990 Kazakh Tenges which translates to about $679.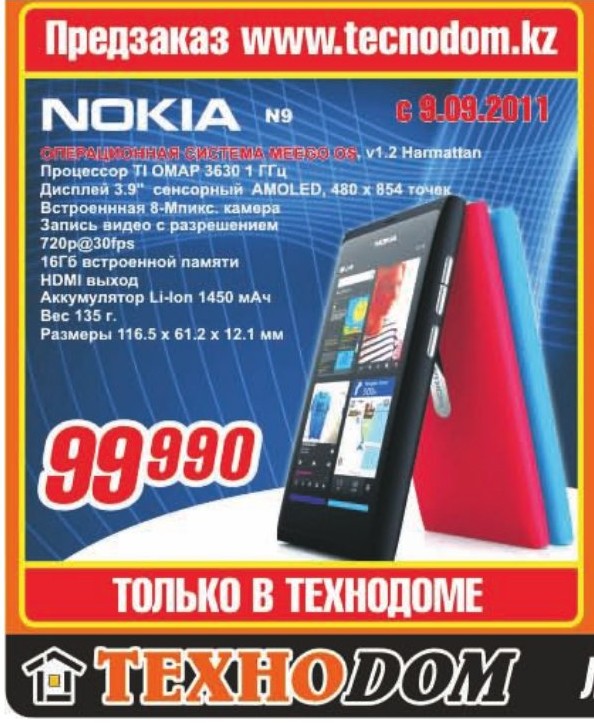 The Nokia N9 comes with a revolutionary new Swipe UI which focuses on one handed usage. A 1Ghz processor runs the show here coupled with 1GB of RAM. The phone will be available in two configurations , 16GB in Cyan , Magenta and Black while the 64GB version will only be in Black.
[Via-Engadget]