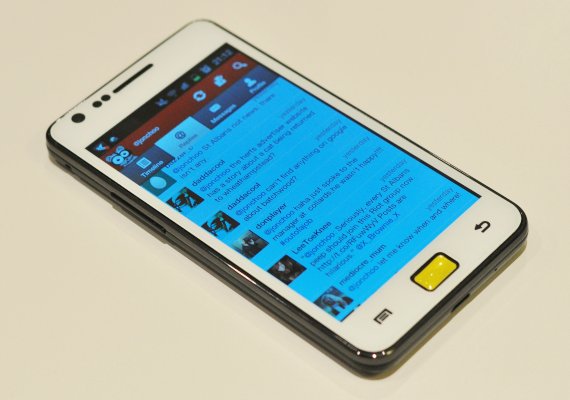 SGP is a US based company that designs and manufactures cases and screen protectors for electronic devices. They make products for almost all smartphones, tablets and even select mainstream notebooks and digital cameras. Today I will be reviewing the SGP Steinheil Glas screen protector for the Samsung Galaxy S II.
Unlike most screen protectors which are mainly translucent plastic sheets, the SGP Glas is actually a reinforced glass with oleophobic coating. Oleophobic coating is a type of chemical property that prevents oil contamination and fingerprints. That isn't to say that oil and fingerprints do not stick on the glass, but is less than a normal none-coated screen.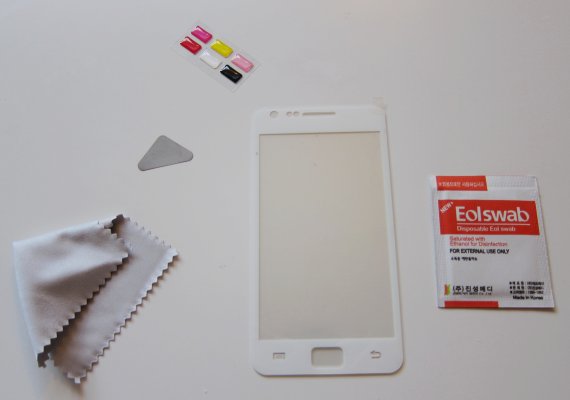 The SGP Glas is available in three versions, where the outer edges are coloured giving users the ability to personalise the look of the phone. I decided to go for the white version and it looks rather classy on the Galaxy S2. It is also available in black and pink, but I do wish SGP made more colours available. Six coloured epoxy buttons are also included giving users even more ways to personalise the phone.
Installing the protector is straight forward, but beware that once installed it can not be reused. This, I am guessing, is due to the type of adhesive used. Having said that I managed to remove it a couple of times when dusts became trap in between, but that was before it 'set' in. Obviously your mileage may vary, but it is always best to get it right the first time round. An alcohol swab and micro fibre cloth is included to clean the screen before application.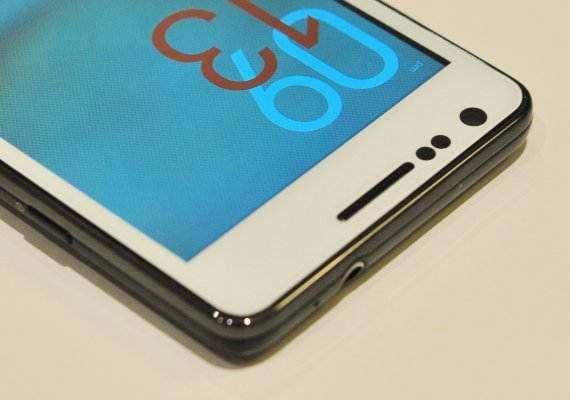 Despite being 0.4mm thick, once installed, the screen remains clear and responsive. It is almost like looking at a naked screen with no screen protector, with only the colour on the outer edge giving it away. Cut outs ensure that the phone's earpiece, ambient light sensor, proximity sensor and front camera remained uncovered.
The Galaxy S2's Super AMOLED Plus is brilliant so it is amazing to find the screen remains bright, colourful and unimpaired by the SGP Glas. I was doubtful on whether the oleophobic coating will help, but after using it for an hour without wiping, the screen remained clear and only a few marks of fingerprints and remained responsive throughout. Unfortunately the responsiveness drops when the device is charging. This can be mitigated by installing a custom kernel with different screen sensitivity settings, though not everyone is capable of that.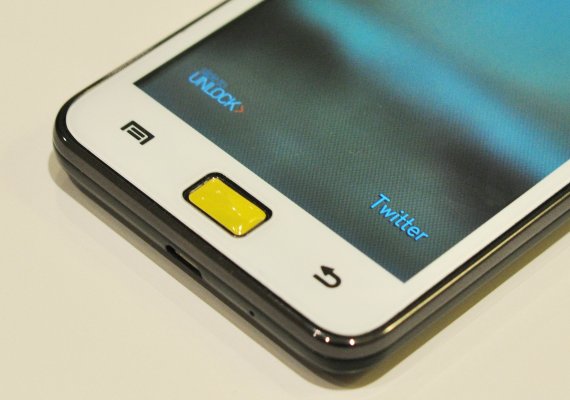 At US$32, the SGP Steinhill Glas is rather expensive but it is a good alternative to buying a replacement colour case or sending your device to Colorware. If you think the Galaxy S2's design was boring, get the white or pink version and it is almost like getting a new device. It works just as advertised and will give you something unique. There is still the real issue of the screen dropping in responsiveness during charging, but if this isn't a concern to you, then I can highly recommend this.
The SGP Stenhill Glas for the Galaxy S II is now available with worldwide shipping.