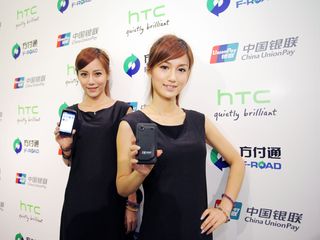 HTC is no doubt one of the leading smartphone brands in the world, and they launched some amazing devices in past few months. Now they are planning to launch their first ever NFC enabled device and it will hit the biggest mobile market in the world, China. It will be launched as HTC Stunning and it will be launched officially next month. With this device, users will be able to make payments through China UnionPay's credit cards. HTC Stunning features a 4-inch display and the device looks a lot like the HTC Incredible S. President of HTC Engineering and Operations Fred Liu said that:
"HTC believes that mobile payments will become an indispensable function for smartphones, and we expect to jointly establish a complete industry chain of mobile payments based on such a strategic alliances"
So our friends in China, are you planning to get one next month?
Source: Asia Droid