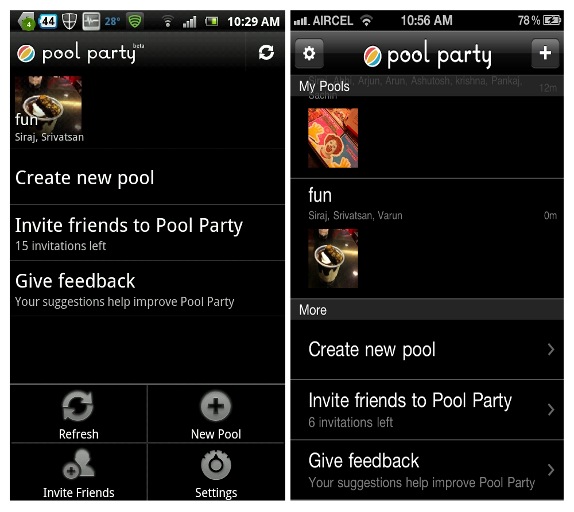 Google launched their photo sharing app, Pool Party last month for Android and iPhone. This app lets you share your pictures to group of friends by creating a pool (similar to folder). This app is similar to Liveshare app that was launched last month.
Features of Pool Party app for Android and iPhone
Create a new pool and add photos from gallery or capture from camera or add the images in the pool created by your friends
Shows the name of the member who added the image and time
Check the number of views for an image, add comment or like the image
Add members to a pool by name or email
Get push notifications with alerts when the images are added to any pool from the settings or for particular pool from pool settings
Get email notifications when a photo is added or a comment is posted or weekly summary
Leave the pool if you don't view the images from the pool
This app is still in beta and is invite only now. Download Pool Party app for Android (2.2 and above) and iPhone (iOS 4 and later) from the Android Market and Apple iTunes store for free. If you don't have an invite yet, you could visit poolpartyapp.com and request for one.