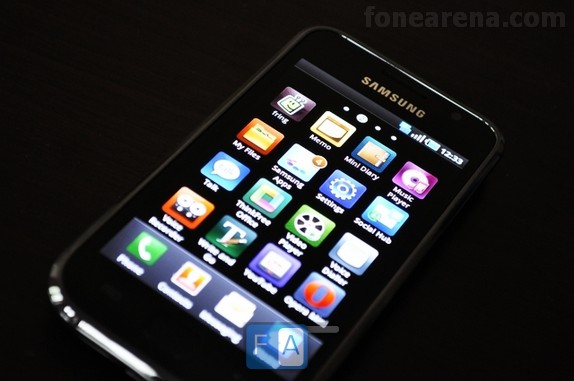 Samsung Russia has announced that it's entire line of Galaxy products are getting the Gingerbread update. While many phones have already got the update , the company has promised that it's bringing the gingerbread update to the Galaxy Tab 3G and WiFi models and also the Galaxy SL i9003. The Galaxy 3 and Galaxy 5 will not get Gingerbread love but only Froyo !
Here is the status of the rollout from Samsung.
| | |
| --- | --- |
| Model | Release date update |
| Galaxy Ace (S5830) | 12/05/2011 |
| Galaxy Fit (S5670) | 05/19/2011 |
| Galaxy Gio (S5660) | 07/07/2011 |
| Galaxy S (I9000) | 07/04/2011 |
| Galaxy Mini (S5570) | 08/07/2011 |
| Galaxy Tab (P1000) | getting ready |
| Galaxy Tab WiFi (P1010) | getting ready |
| Galaxy scLCD (I9003) | getting ready |
Here are the improvements due to the Gingerbread update ( translated from the source )
Improved user interface enables rapid access to settings and intuitive control.

Members will also appreciate the optimized system with support for multitouch input and a function copy / paste in one touch.

Higher performance – on time smartphone and download HD-video was cut in half.

The ability to use the front camera of the applications.

Best performance in 3D-games and the ability to control with built-in motion sensor (gyroscope).

Enhanced support for audio codecs and audio effects for high-quality audio playback and recording.

Support for embedded video on web pages (WebM / VP8).

Extending the device by optimizing the energy consumption and monitor the use of battery power with the charts and displaying statistics.
Do share your views in the comments below.
Source (in Russian)