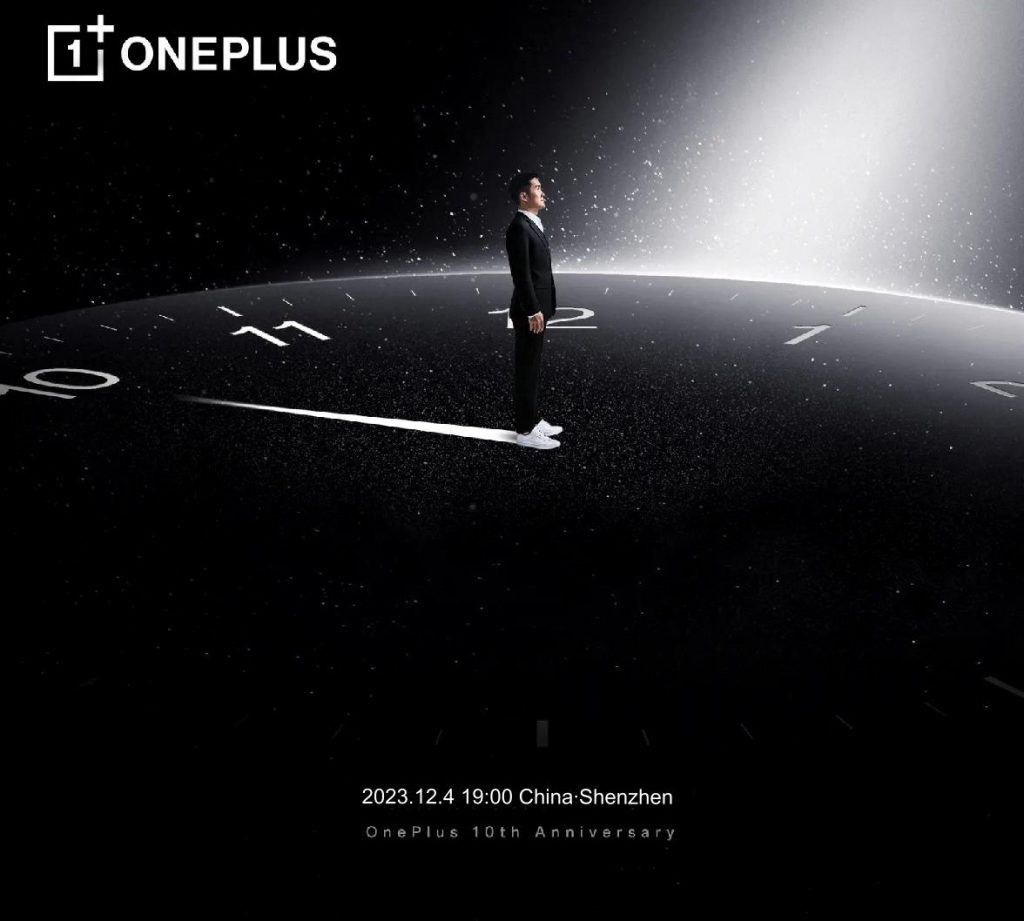 OnePlus has confirmed that it will hold an event for the 10th anniversary of the company on December 4th in China. Carl Pei and Pete Lau together began OnePlus in December 2013, and the first produce was released in 2014.
Today, OnePlus CEO has announced that there will be fireside chat, and the invite has the CEO standing on a clock near 12, highlighting the OnePlus 12.
OnePlus recently confirmed Sony LYT-808 sensor for the phone, and also confirmed that the phone will feature a 1/2-inch 64MP OV64B periscope telephoto lens with an equivalent focal length of 70mm, support for 3x optical zoom.
OnePlus already confirmed 2K "X1 (Oriental) Screen" from BOE with up to 2600 nits brightness, and OPPO's first-generation self-developed image quality engine Display P1 chip. It will be powered by Snapdragon 8 Gen 3 SoC.
Earlier rumours revealed an early December launch for the phone, so we can expect the phone to be introduced on December 4th.
Regarding the 10th anniversary event, Pete Lau said:
In the past 10 years, there have been bright moments and darkest moments. We have continued to grow and have witnessed the development of the industry with everyone.

What I want to thank you the most is your support for OnePlus. In the past 10 years, I have received a lot of encouragement from you, and I have also received some criticism, but I know that it is all out of your love for the OnePlus brand. In these 10 years, some people have been with me, some have left, and some have left and come back. Regardless of whether we meet or leave, I always believe that those who meet will meet again.

On December 4th, we have a fireside chat on the 10th anniversary, and we all gather together to witness OnePlus 12, a masterpiece of ten years of transcendence.