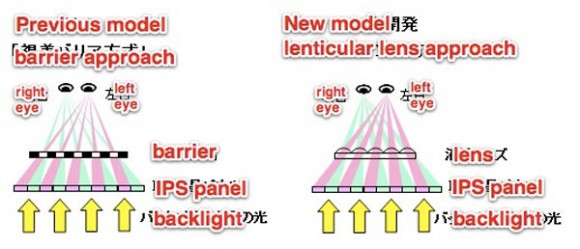 Hitachi has just announced a 4.5″ 3D display for that is usable without wearing glasses. Apart from that, the display also supports a High Definition resolution of 1280×720 pixels.
Now it may not be the first glasses free 3D display but a big screen with glass-free 3D and high definition resolution is certainly very interesting.
This screen replaces the barrier technology with the new IPS technology and as a result provides greater brightness. The IPS-based screen has a rating of 300 cd/m2 brightness in 2D mode and a brightness rating of 470 cd/m2 in 3D.
The screen is aimed for mobile phones, portable gaming devices etc and we might be seeing this display fitted to mobile phones very soon.