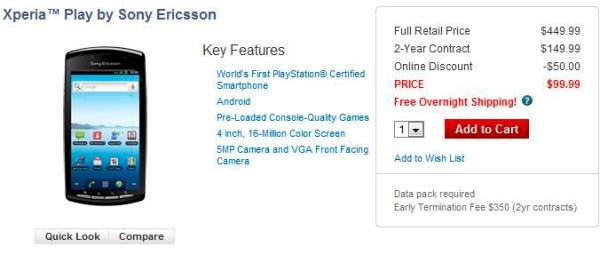 Verizon has now slashed the prices for the Sony Ericsson XPERIA Play. The phone is now available at a price of 100 US$ on a 2 year contract.
Customers will have to subscribe to a Nationwide Talk and a smartphone package which starts at 39.99 US$ and 29.99 US$ respectively.
It is a part of the Back to School promotion which also has a buy one get one free offer for the Droid 3 and Droid X2.
The XPERIA Play comes pre-loaded with seven gaming titles including Madden NFL 11 (EA Sports), Bruce Lee Dragon Warrior (Digital Legends), Asphalt 6: Adrenaline (Gameloft), The Sims 3 (EA), Star Battalion (Gameloft), Crash Bandicoot (Sony Playstation) and Tetris.