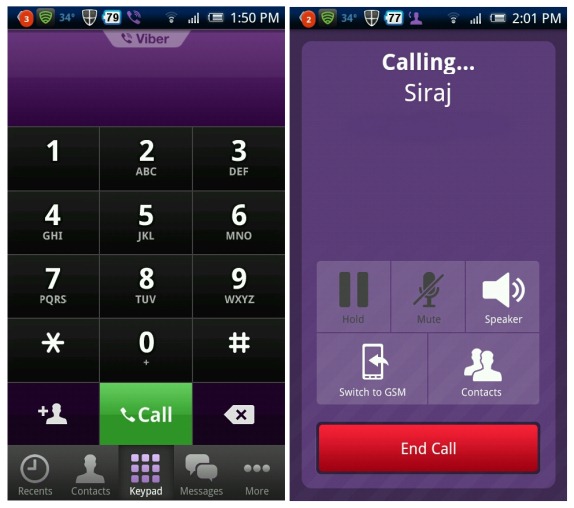 Viber VOIP (Voice Over Internet Protocol) app is now available for Android. This app doesn't need any registration and you can make a VoIP call or send a message using the mobile contacts without adding people. The app is already available for iPhone.
Features of Viber 2.0 app for Android
Make International calls or send messages over 3G or Wi-Fi
Call your friends who are using Viber and also invite other friends from your phone contacts
Receive notifications for missed calls or when a contact joins Viber
Receive popup notifications for new incoming messages
Vibrate option for incoming messages and Haptic feedback for dialpad
Option to use Bluetooth handsfree for calling
httpv://www.youtube.com/watch?v=0nQN5w5ct_E
The Viber app needs to be installed in both the phones and it needs data or Wi-Fi connection to function. New features like ring tones, wallpapers, location-based services and lots more features are coming in the future. BlackBerry app would also be available soon.
Download Viber app for phones that run Android 2.1 and above from the Android Market for free.