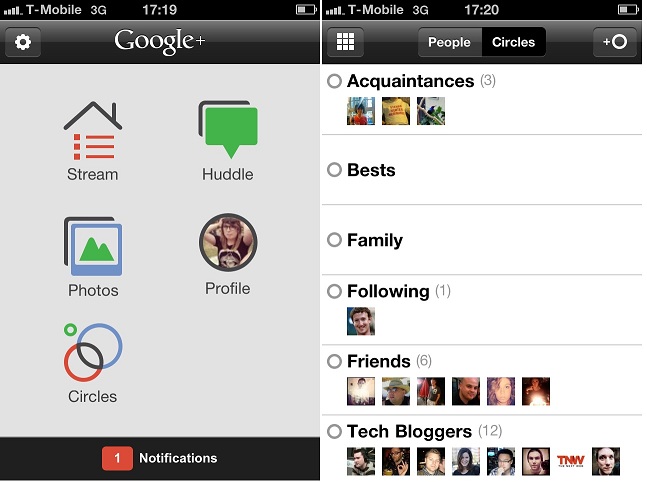 Google recently launched their new social network service which is known as Google Plus. Google+ is launched to compete with the leader of social networks, Facebook. Google+ is gaining a lot of popularity nowadays, and Google recently reported that there are more than 10 million users on it. Google+ app is already available for Android powered phones but not for iPhone as there a lot of iPhone users out there who are using Google+. Now it's time to give you iPhone users a good news and the news is that Google Plus app is approved by Apple and it's now available in the Apple iTunes store and you can download it into your iPhone. Have a look on what Google is saying about their new app:
"Google+ for mobile makes sharing the right things with the right people a lot simpler. Huddle lets you send super-fast messages to the people you care about most. And no matter where you are, the stream lets you stay in the loop about what your friends are sharing and where they're checking in."
The application is obviously free and it's compatible with iPhone 3G, iPhone 3GS and iPhone 4. So folks, download the Google+ app in your iPhone and share your experience with us in the comment box below.