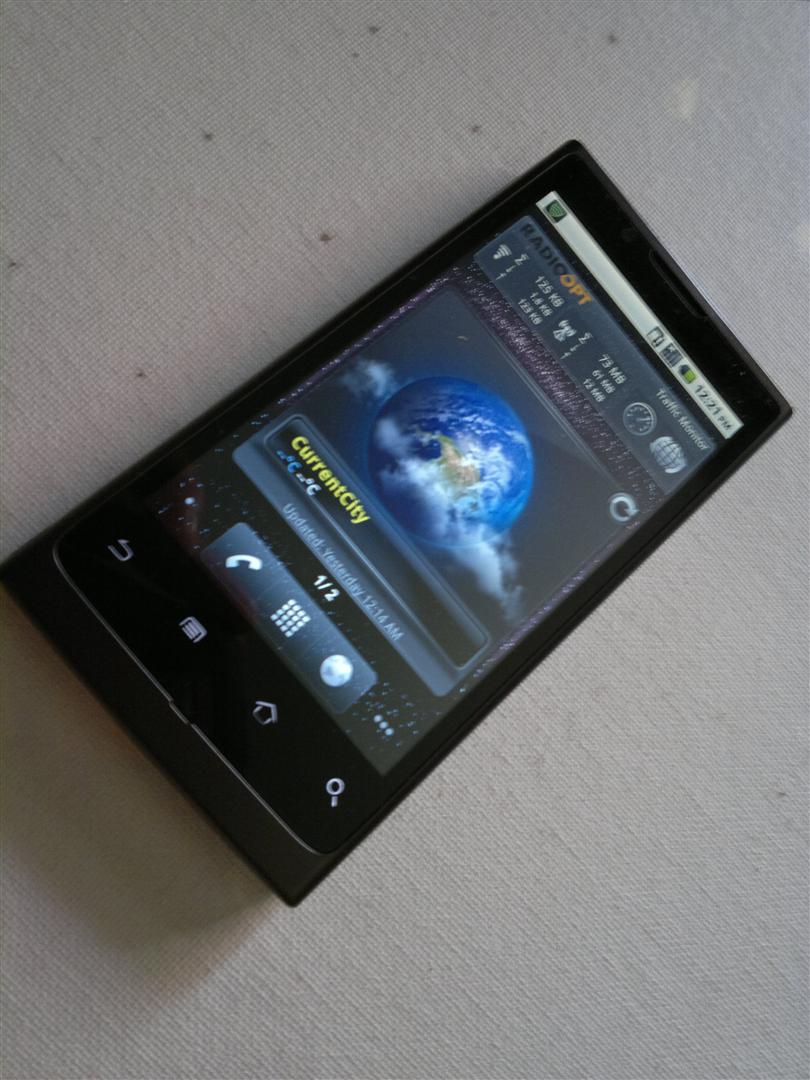 Android is pretty big an eco-system and as an OS it has seen tremendous growth. The recent reports clearly show that Android is the one that is growing, thriving and completely dominating. Android from Google also is responsible for the rise of many new, small, hitherto unknown manufacturers coming into the game. It's also been responsible for the re-emergence of Sony Ericsson and Motorola. It's no wonder that today it's pretty much the OS of choice for developers and users.
India has seen a positive adoption rate for Android. Many Indian brands have introduced Android smartphones at entry levels that have completely changed the way we look at mobile phones. Spice has been quite gung-ho on Android, launching many devices on the platform. It's no wonder that today it has one of the largest Android portfolios amongst Indian brands. In fact their latest endeavour puts them squarely in the territory of big boys. The Android powered MI410 is the first Android phone from an Indian brand to really take the fight to the bigger boys and their toys.
We have had the privilege of reviewing the phone and here's our take on the device.
Design: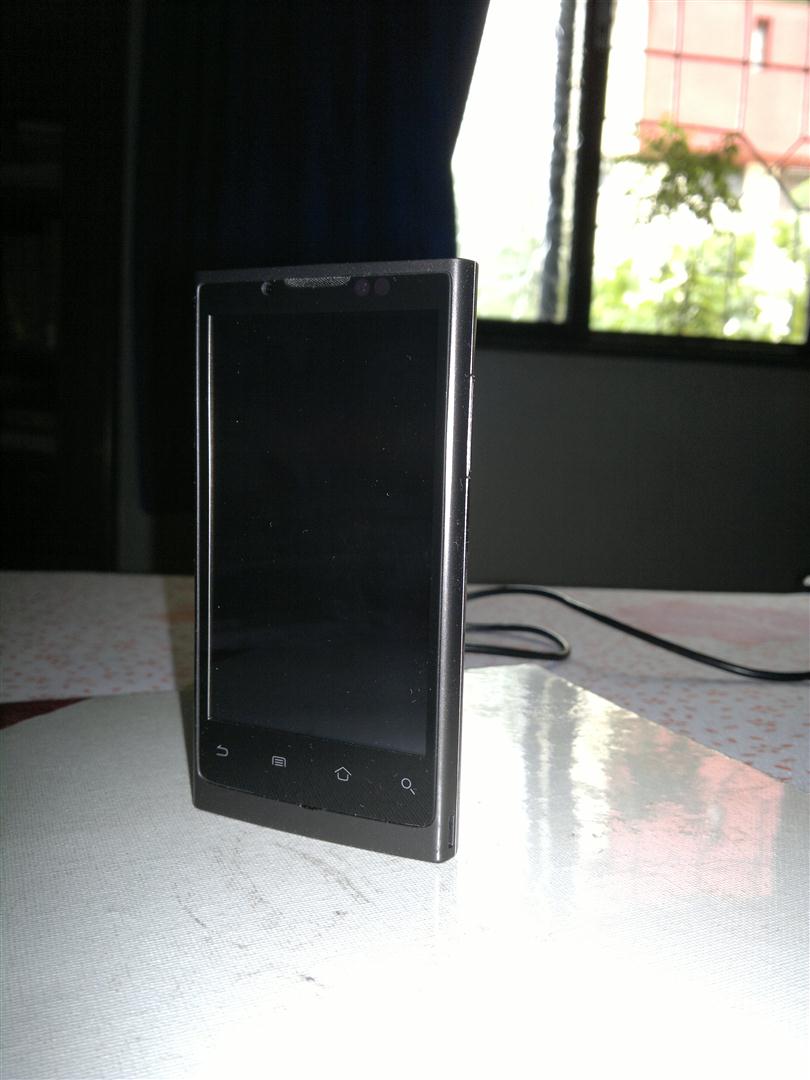 The MI410 is a conservatively designed device; it's not the one to tote any slim lines, curves etc. But at 10mm of thickness do not expect it to be called fat. The phone is by no means a thick phone in fact it's safely in the territory of the HTCs and LGs. The device we had is a mocha coloured device and we were quite happy with the quality of the colour and the materials used, it's not cheap quality plastics which are doing duty on this device. The overall look is pretty decent and with a light brown line running through the sides of the phone it does look like a really thin piece of pastry with a bit of icing. The front side of the device is just like any Android device, the sensors, ear-piece and camera on top along with the LED notification light; the middle of the device housing the large 4.1" WVGA TFT LCD screen and at the bottom you can find the familiar looking touch sensitive keys and the mic.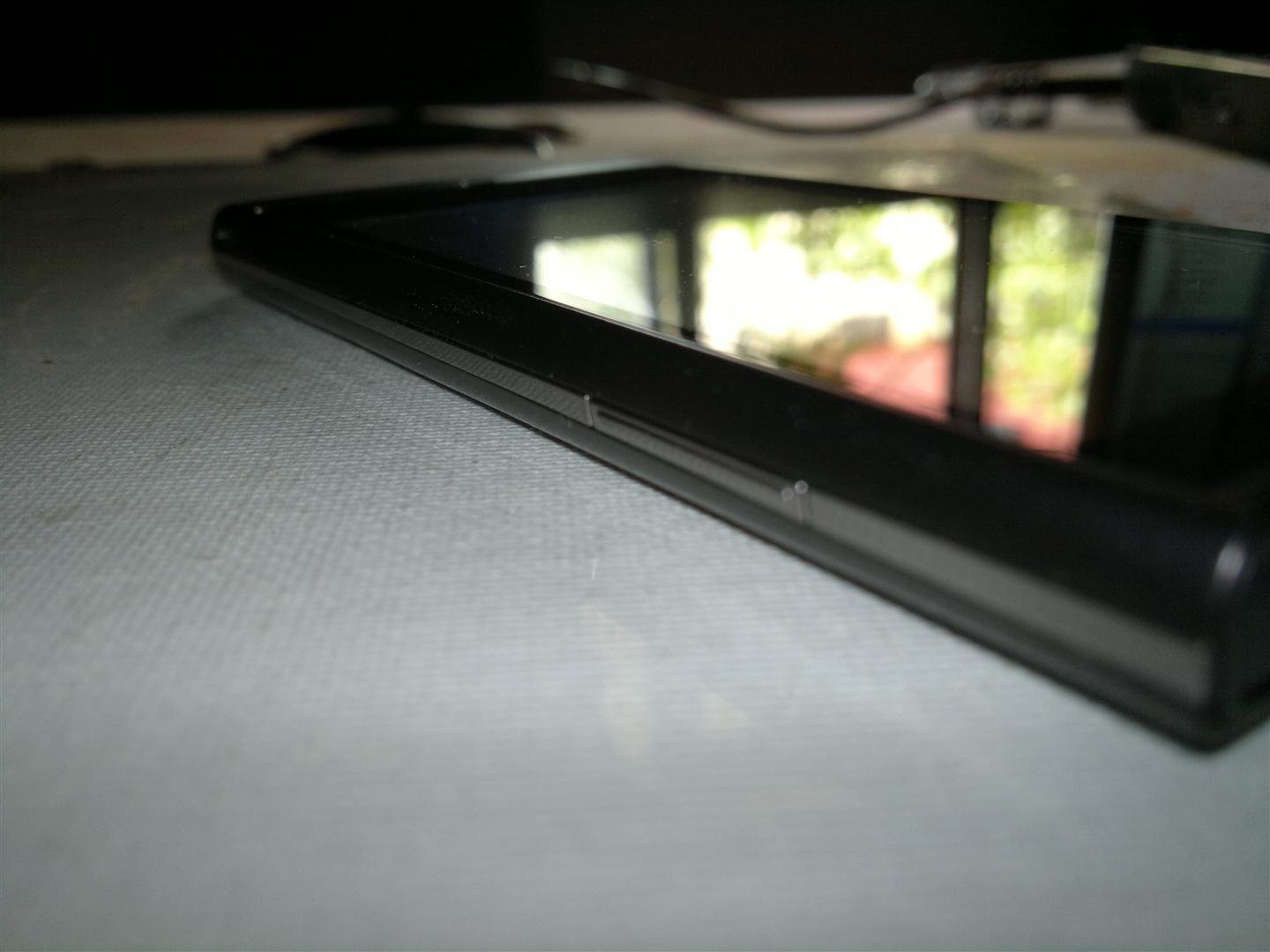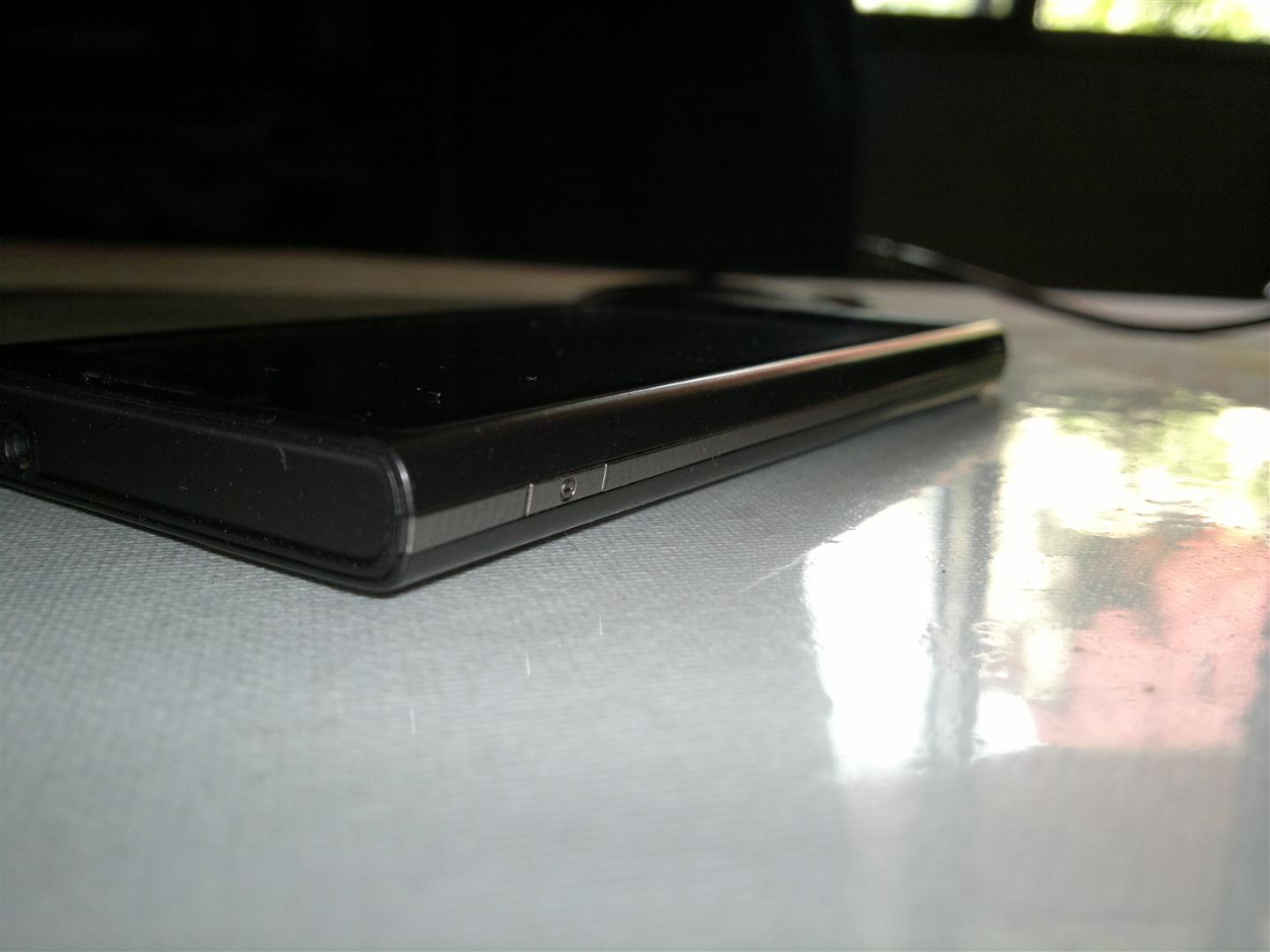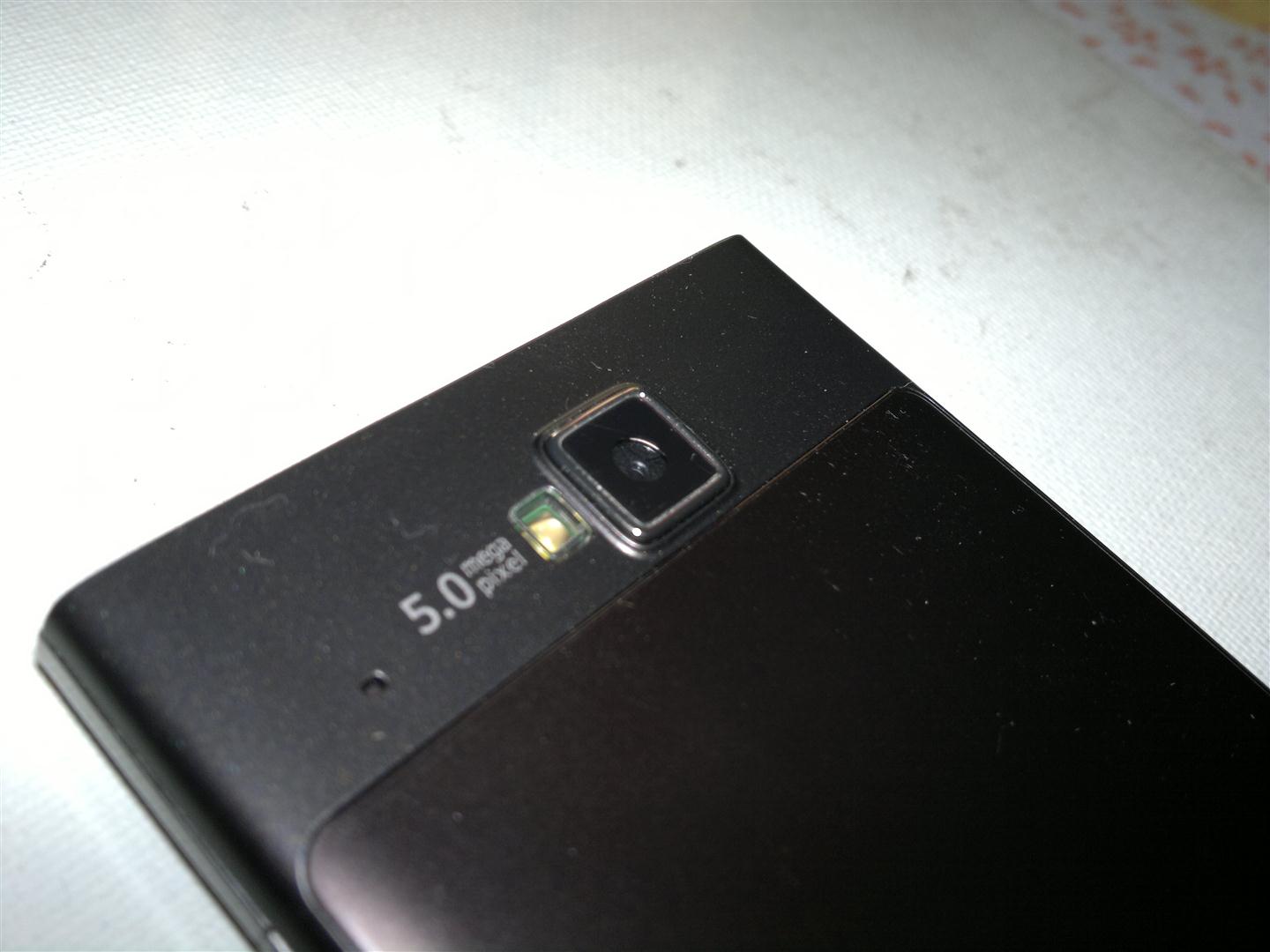 Turn the device over and you get to see a large 5MP camera sensor (lens) along with a LED bulb to be used as the flash. There is another mic available next to the camera and we believe that this if used in conjunction with the mic on the front would allow for noise cancellation during filming. The battery cover is all metal and of high quality. The top features a 3.5mm audio jack and at the bottom you will find the Micro USB slot and the Micro HDMI port to connect to an HDTV.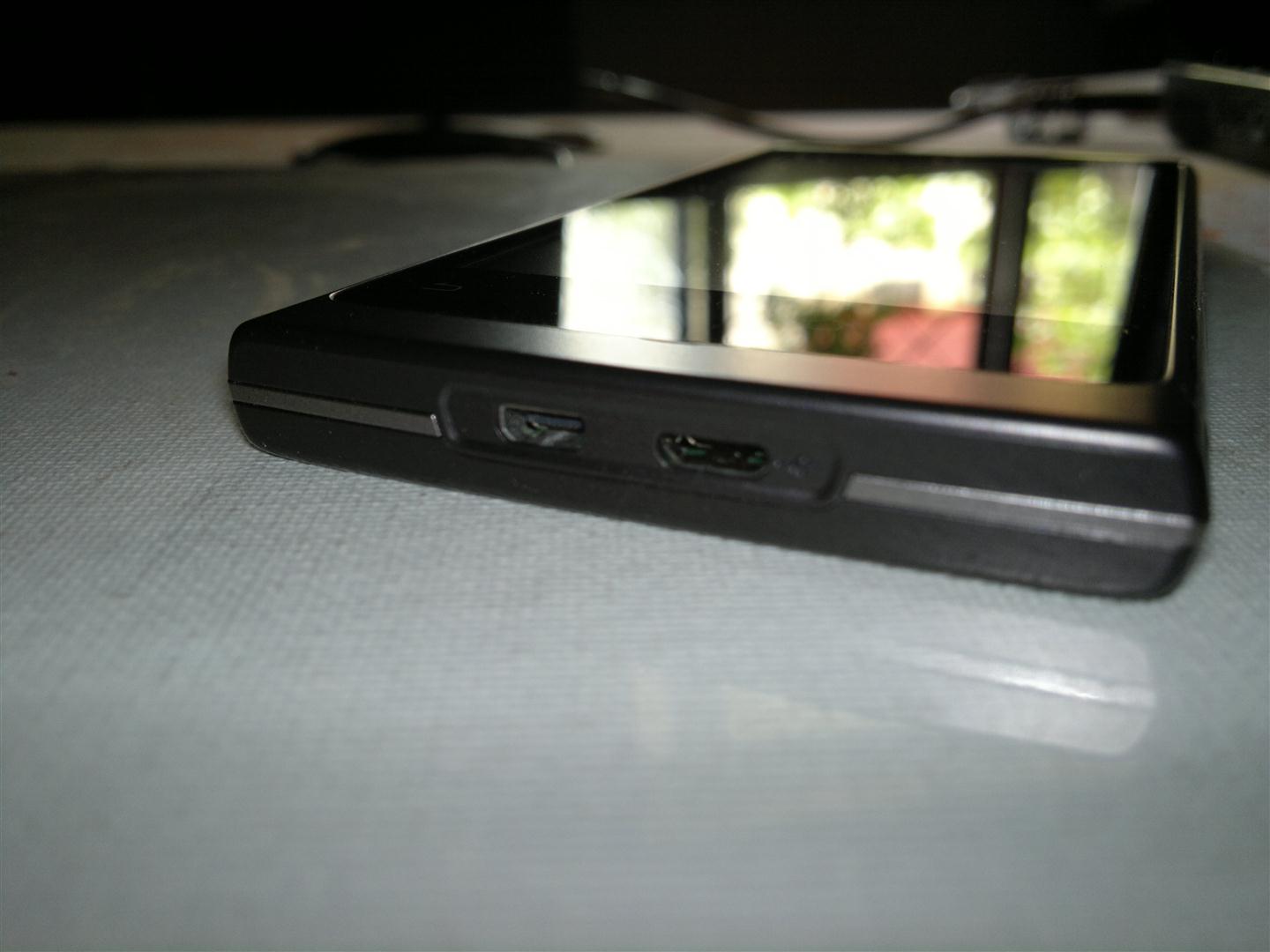 Clearly Spice has gone the distance to ensure that this device is not missing any feature that high –end phones market as premium features.
The left side houses a somewhat invisible power button that doubles up as the lock/unlock key for the screen. On the right you will find the volume rocker. At the bottom, on both sides you will also find slits, these are speakers, yes the MI410 is endowed with stereo speakers.
Overall we found that the Spice phone displayed remarkable build quality. Surely this is one of the best designed and manufactured devices by any Indian brand, capable of easily taking the fight to Nokia, HTC and others. It goes without saying that for the price point of Rs.14000, no device can give you such good quality. I'm sure you are rubbing your eyes, but it's true, here's an Indian mobile phone company that's actually made a world class device!
Very good shutlines, very good materials used and a very reassuring feel. I must congratulate Spice for introducing the benchmark in terms of build quality for Rs.14-20k devices.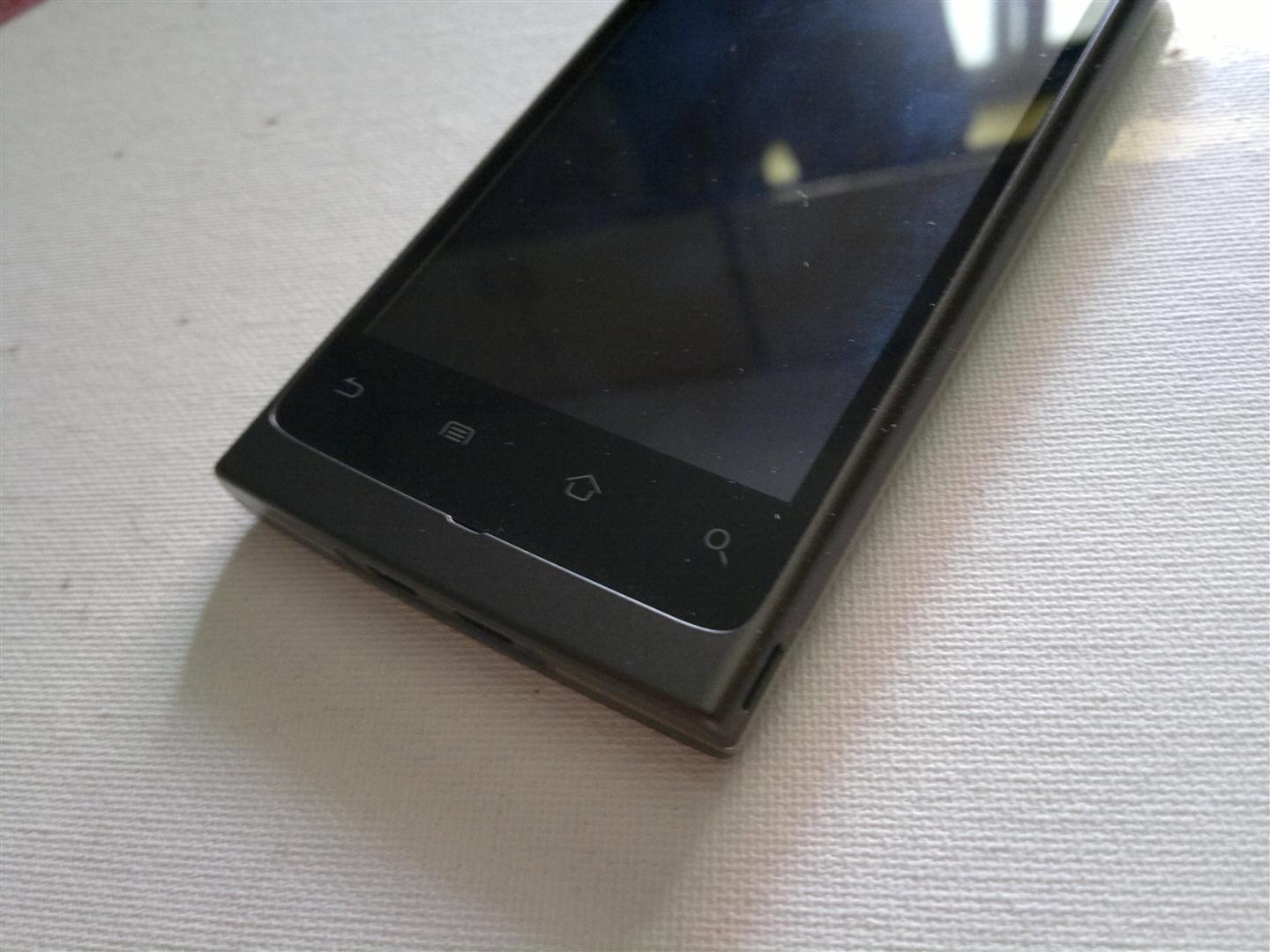 But is the design and execution so good that there are no faults? Well, that's one part which isn't going to come true any time soon. The MI410 suffers from some problems and niggles too. For example, we found the power/lock key at the left to be too deep inside and un-ergonomic in use. The placement isn't bad; however it's too recessed to be easily reachable and usable. We also did not like the unusually large square look for the camera. The design really makes the phone look not so nice. A smaller compact design would have really upped the style quotient for it. The lens as a result is quite prone to scratches and that is not a good thing at all.
Overall a very good attempt, If I were to rate it I'd rate it at 7.5/10. At Rs.14000 this is a well-balanced phone in terms of design.
Hardware: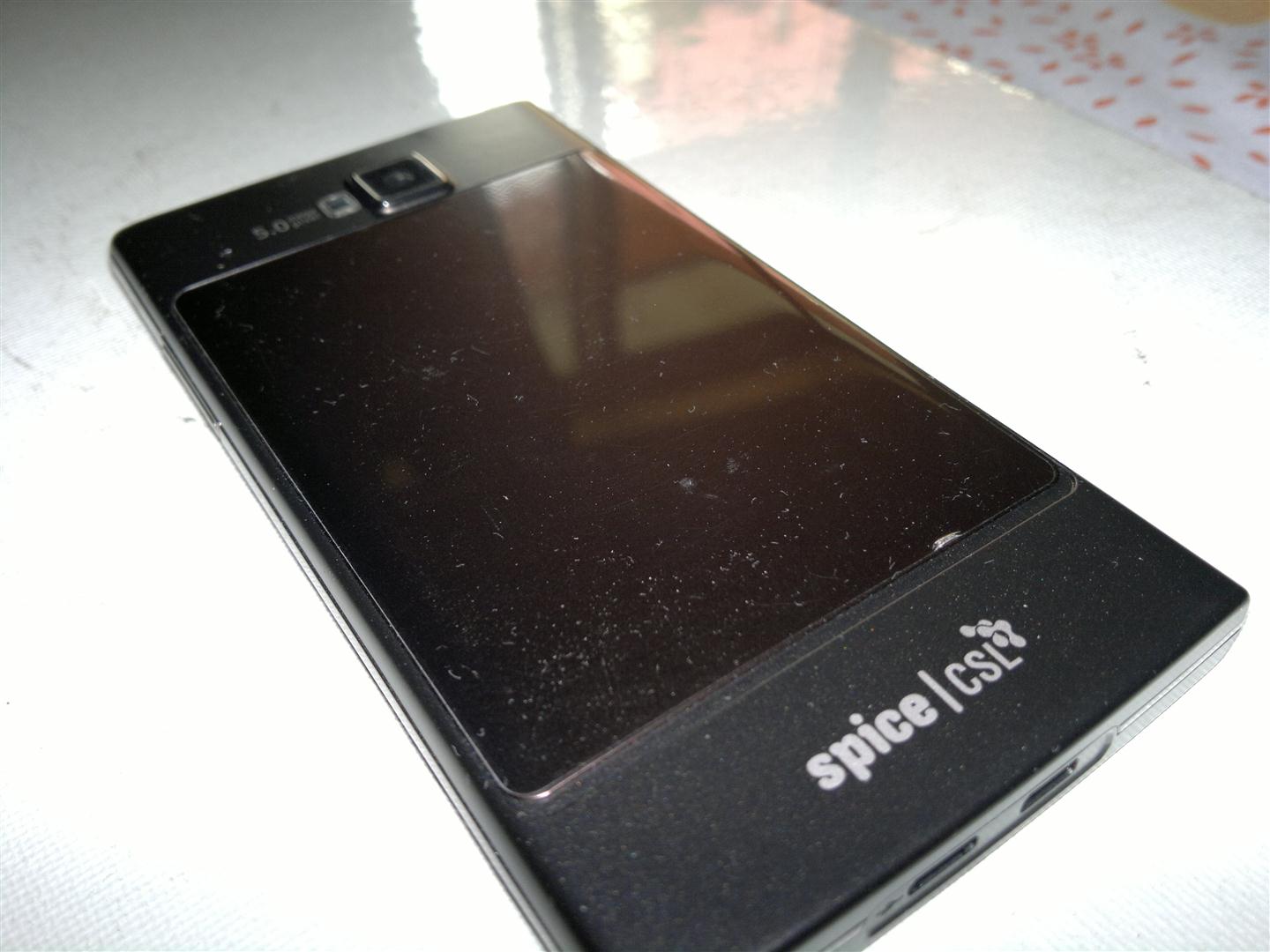 Let's take a look at the internals; the MI410 is powered with a 1GHz Qualcomm 8255 chipset paired with the Adreno 205 GPU and with 512MB of RAM. Since this device is running a pure version of Android, you'll find a few things to be a bit boring, at least I did, but my view is coloured with the fancy UI of Sony, HTC and Samsung. If you are moving from other brands or a low end phone, Android will blow you away.
The phone doesn't lag too often but it does at times. I find that to be a little bothersome, considering this is running just Android. There were times when I would move from one pane on the homescreen to another and within apps at times, the UI would lag, even if it was for a little while. It's not too much maybe a second or half here and there, but it's there.
The MI410 comes equipped with a 1400mAh Li-Ion battery. I'm glad that it is not less than 1200. That would have been criminal. With heavy usage expect it to run out of juice by the time you leave office. I was using it for making close to 1-2 hours of calling, few SMSes, tweeting, continuous syncing of my contacts and mails (2 accounts) a couple of pics here and there. With that kind of usage I would find myself with little battery left at the end of the day, maybe about 25-30% at max.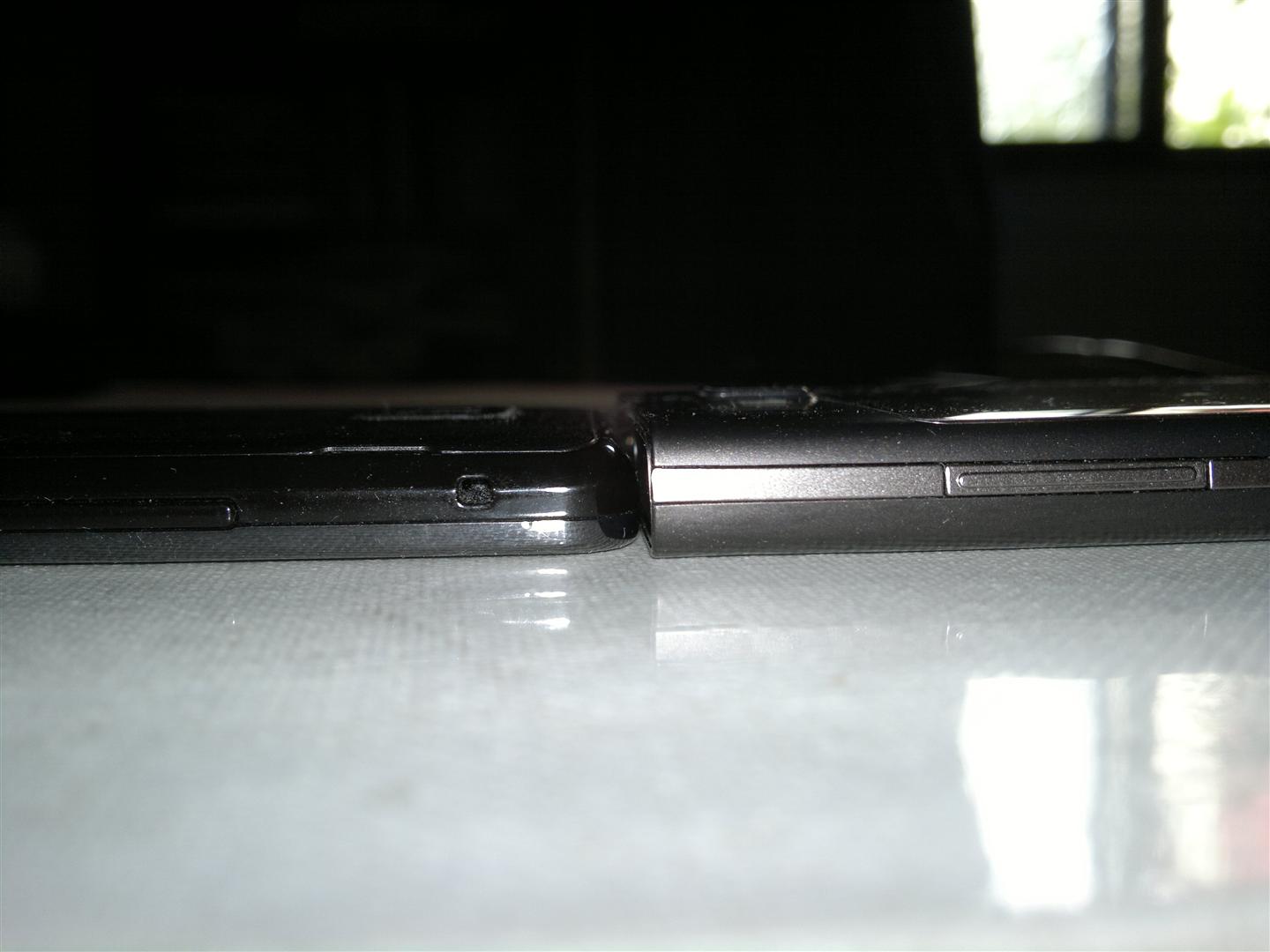 For a FroYo device that's pretty decent. With Gingerbread, you should see an even greater improvement.
The speakers on the phone are pretty decent. In noisy environments, the sound does get drowned out. In an office or at home, you should be able to hear it ring. The speakers at the sides are a blessing and a curse both. If kept on a mattress and other such surfaces, you will never have to worry about the phone not being audible. However when you are watching a movie or showing a video, then be prepared to sacrifice one of the things – audio or video.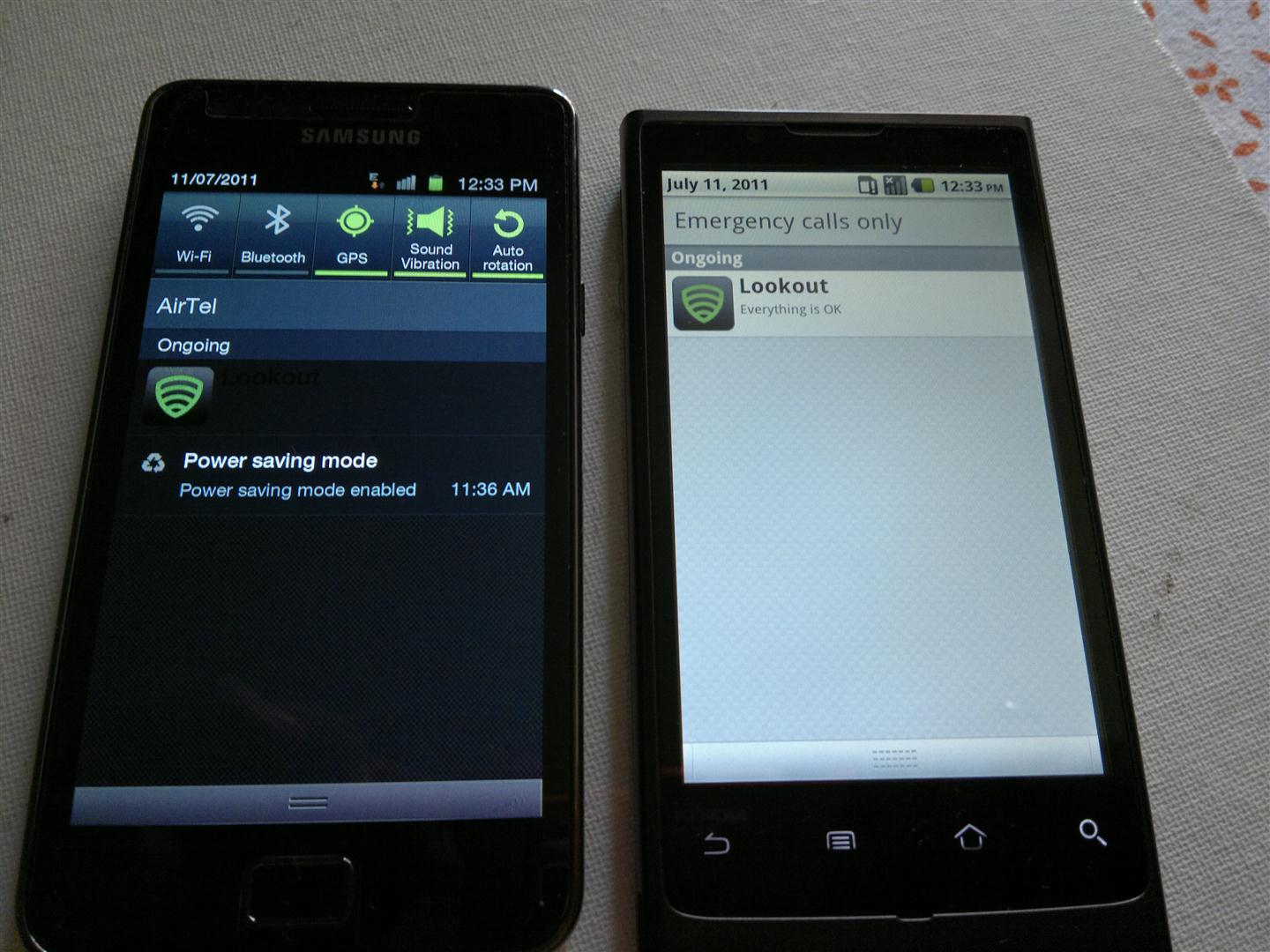 The most important aspect about a touchscreen phone is the screen and the touch. With a 4.1" screen, the MI410 sets a new standard within its portfolio and also at the price-point. The screen is an LCD, which is a dying breed in today's times and since I'm surrounded by AMOLED screens of various generations, it really spoils the way one looks at the LCD screen.
However let me be as objective as I can. For an LCD screen, the brightness isn't bad. It is a pretty bright and had a good amount of colour display. The colours don't jump out, but they aren't bad at all. The touch is pretty slick and if you've used touchscreen devices before you'll find a light flick is enough. However if you are using a touchscreen for the first time or moving up from a resistive screen, then you are likely to apply extra force and feel as if it's not good. One important tip, peel of the screen guard that it comes with. The screen is not a gorilla glass, so you might need to put a scratch guard of a better quality. But you must absolutely get rid of the factory applied one as it hampers the overall touch experience.
Visibility in sunlight is pretty bad. I could not see anything in the daylight unless I turned my back towards the sun. That's not a good thing.
You will be happy to know that the MI410 has an HDMI out in the form of a Micro HDMI slot at the bottom; the cable is sold separately… a bad decision really. It should have been sold with the package.
Software: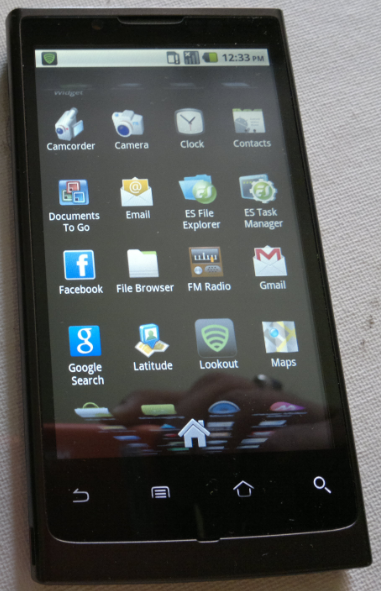 Let's now move to the software. Android is in its original form. No TouchWiz or SenseUI or even Blur. So a lot of comforts are missing (out of the box). Depending up on who you are how you intend to use the device it can be a good or a bad thing. Since the hardware and the phone itself are supported by most of the mods (under Cherry Mobile Magnum HD and the Huawei X6) you will find that you can add a lot of make up to your device and a lot of functionality too. In fact one can also unofficially upgrade it to Gingerbread; I did not want to try it out as it would have led to a false review. Also I hear that Spice Mobile will be releasing Gingerbread by the end of next week or the month perhaps.
Stock Android has meant that there a lot of greys and blacks (colours only). The music player is the standard one without any equalizer settings. Pity since it would have meant a world of good for this phone. Put the music player application in landscape mode and you can have coverflow mode.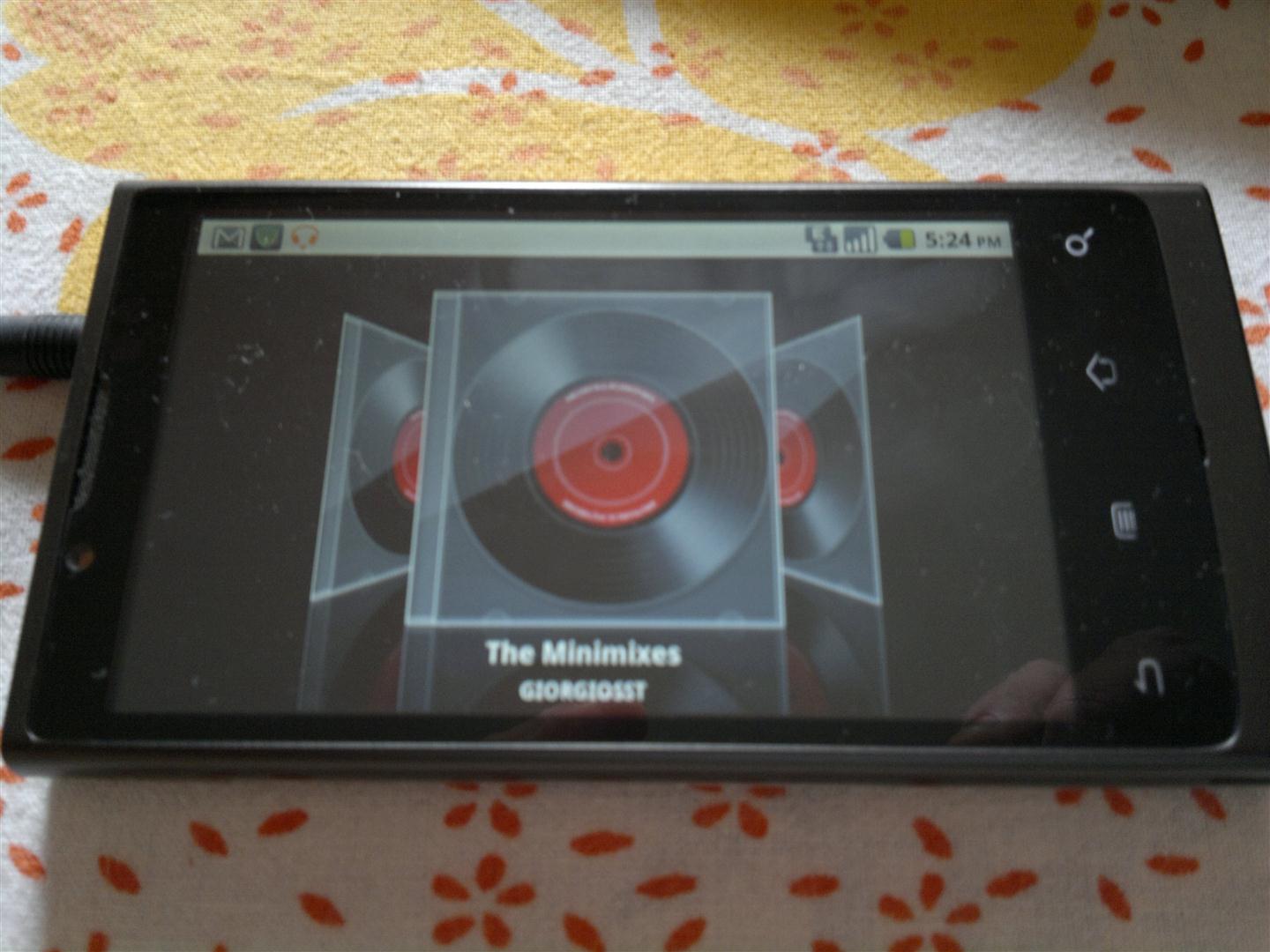 The UI for the music player is pretty ok. Everything is neatly organized. What else can you expect from Android.
I was quite surprised to see that the MI410 packed an FM radio unit also. The FM radio app has a built-in recorder function and you can easily record something of radio and keep it for listening at a later moment. The volume on the radio is good, in fact it's quite loud. There is a quite a bit of static that crept in if the phone was lying on the back. Keep it standing (in a pocket) and the static noise drops.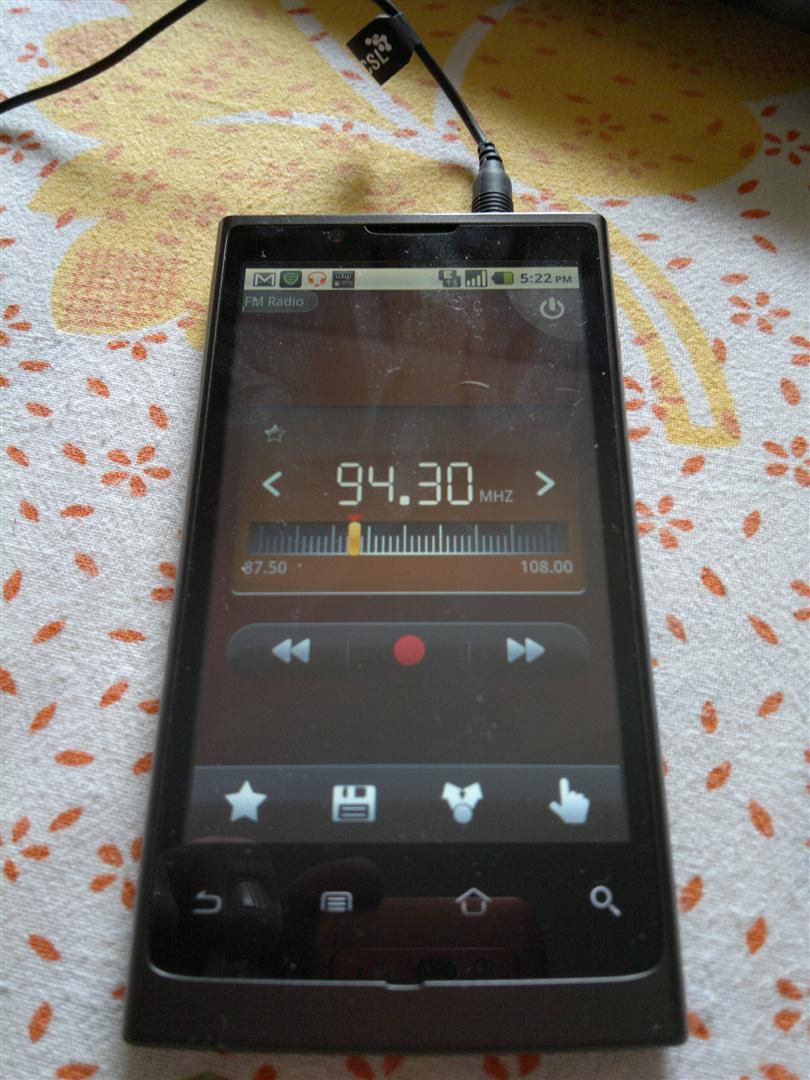 The volume on music and FM radio is pretty good and I wasn't expecting the phone to be so loud. I think this makes the need for an equalizer even more urgent. I hope Spice pays attention to this missing piece.
I was sufficiently satisfied with the audio output on the headphones. The phone does a good job of becoming your music player on the move!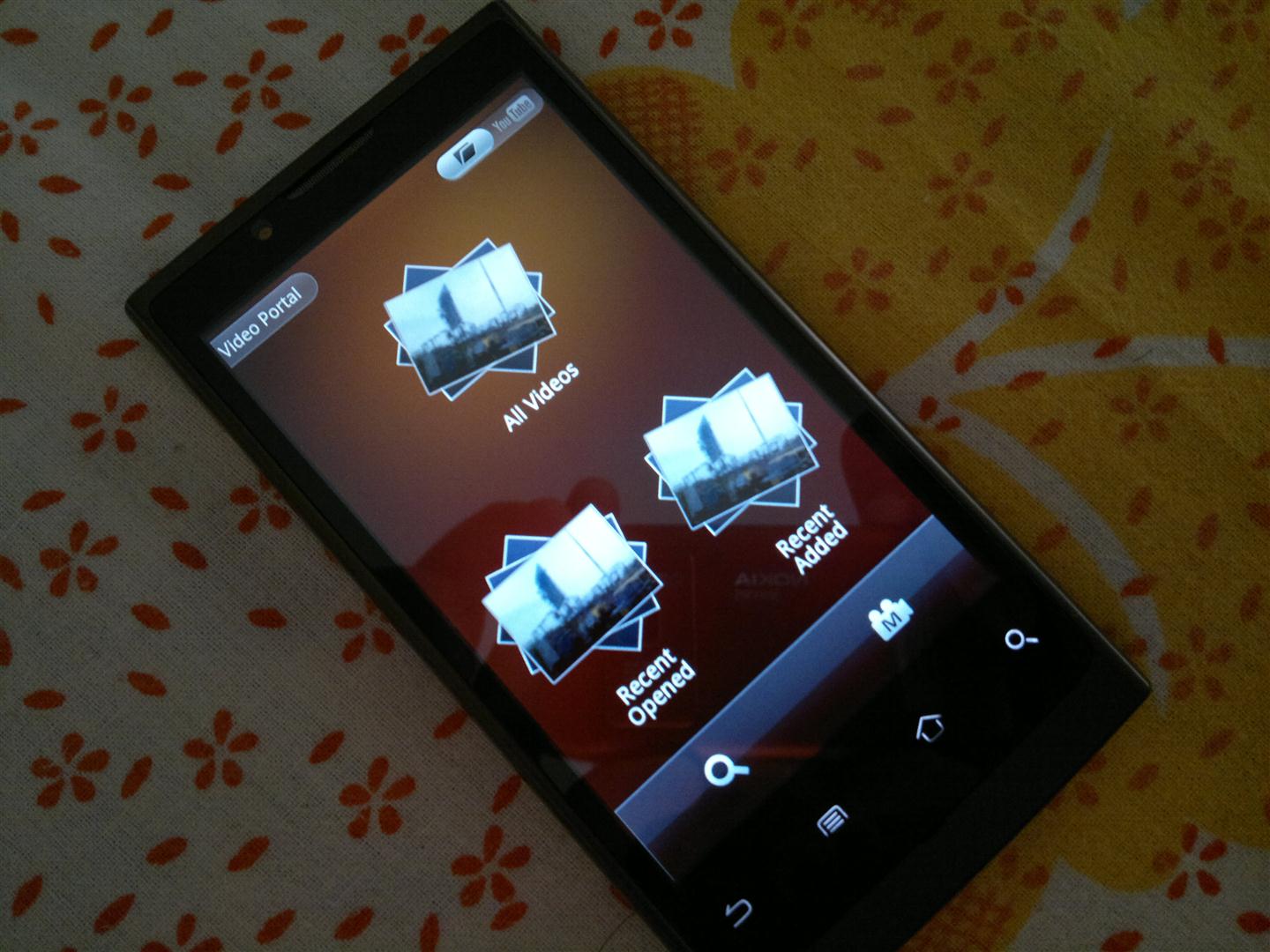 Watching videos? The MI410 has a stock video player and that's disappointing. I really wish they would have clothed it nicely. The player was also not capable of playing an AVI file, maybe that's because it lacks the DivX codec, I did read somewhere that it does have DivX, but I wasn't able to play the AVI files.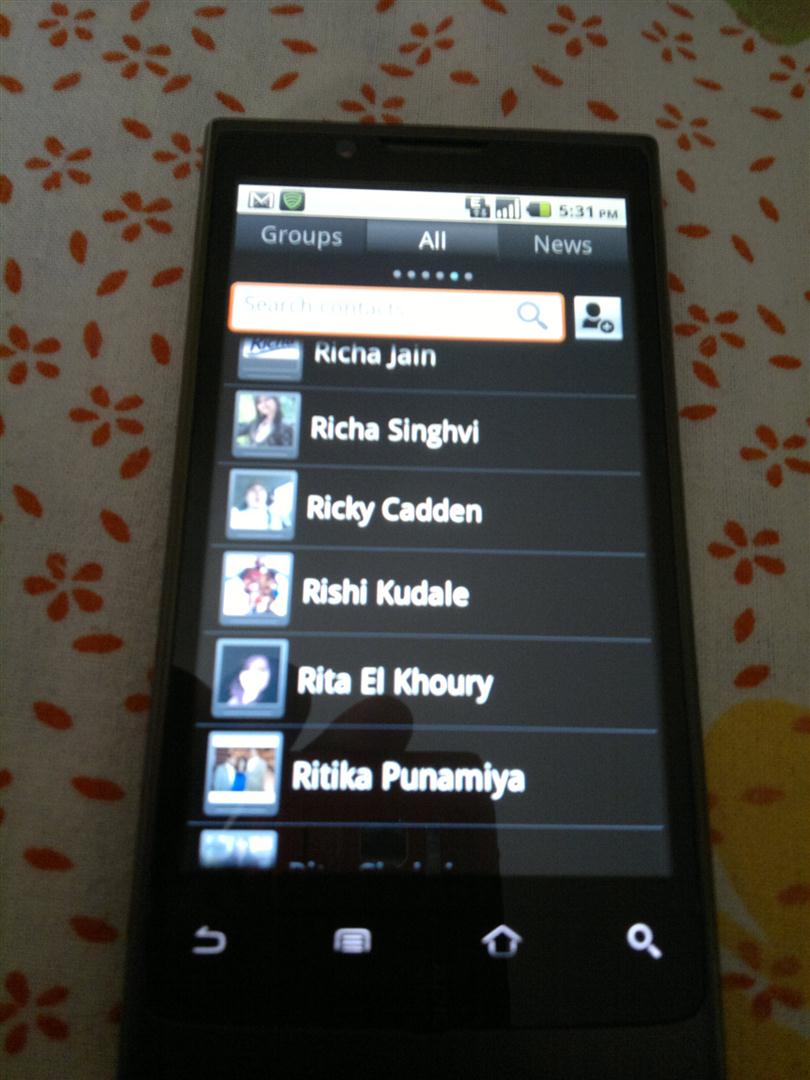 The one thing I hated in the OS was the manner in which the dialler and phonebook are displayed. With the smart search things are easier, but it's the UI that makes it a real pain. I honestly hope Spice does something to fix that. Also since the logs and phonebook are basically different tabs to a single application (to put it crudely) it's a little irritating when you hit phonebook and find the logs tab showing. These are small niggles but they cannot be present at any price-point and on any Android device.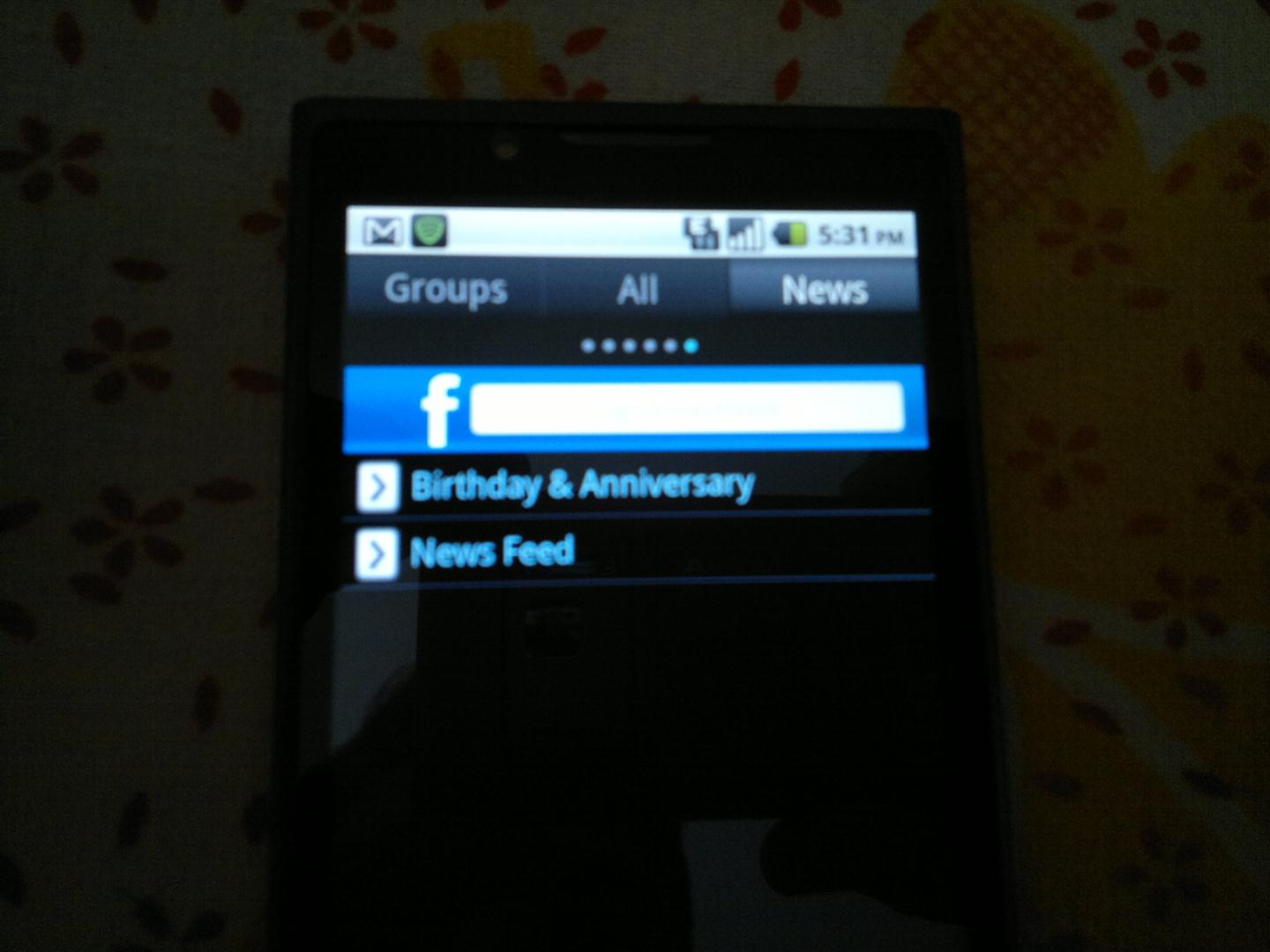 The contacts have a built in ability to link the Facebook account to each phonebook entry. I believe it's because the Facebook app. It's a neat feature and I'm glad even this Spice phone comes with it.
Since it has GPS and other sensors, getting lost is a difficult thing and Google Maps ensures that you won't stay that way for long.
Android Marketplace is also present; this means that downloading those awesome Android apps is totally possible.
Overall the FroYo Android with this hardware is a good mix; with Gingerbread this phone will be even more amazing. I'd rate it at about 7.5/10. A solid device in the software, no surprises, nothing unique but at the same time no real flaws too.
Camera: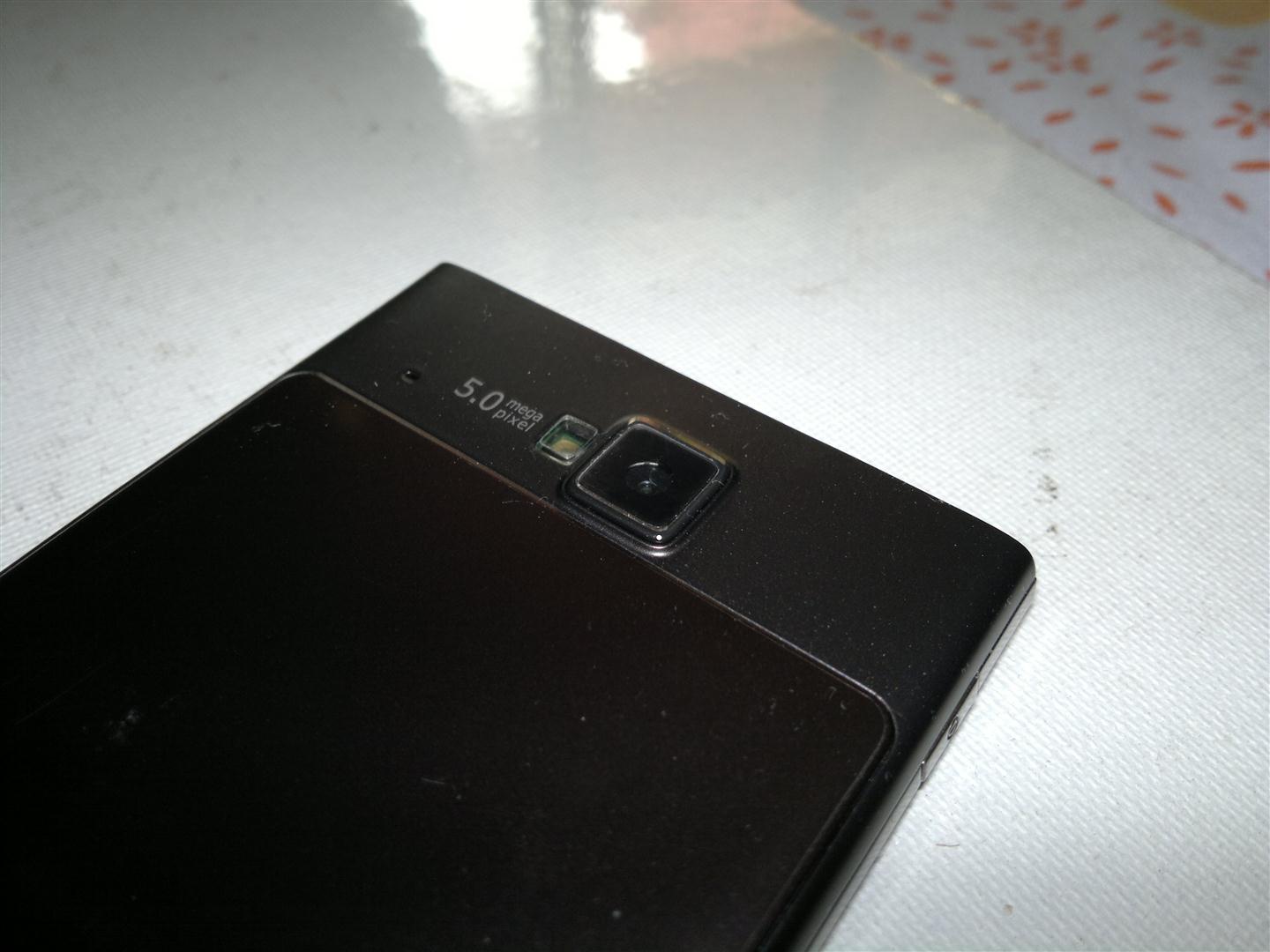 The MI410 comes with a 5MP auto-focus camera and a single LED flash. Before I go ahead with it, Spice, please upgrade the flash to the next generation LEDs, the current one is good but it can be better and more effective and 'whiter'.
The camera is perhaps the weak spot for Spice's offering. It has all the features you want from it, HD recording, etc. Where it messes up is in the settings, there's no way to change it to macro and other bits. Only the colour tone and brightness can be adjusted along with the quality of the image.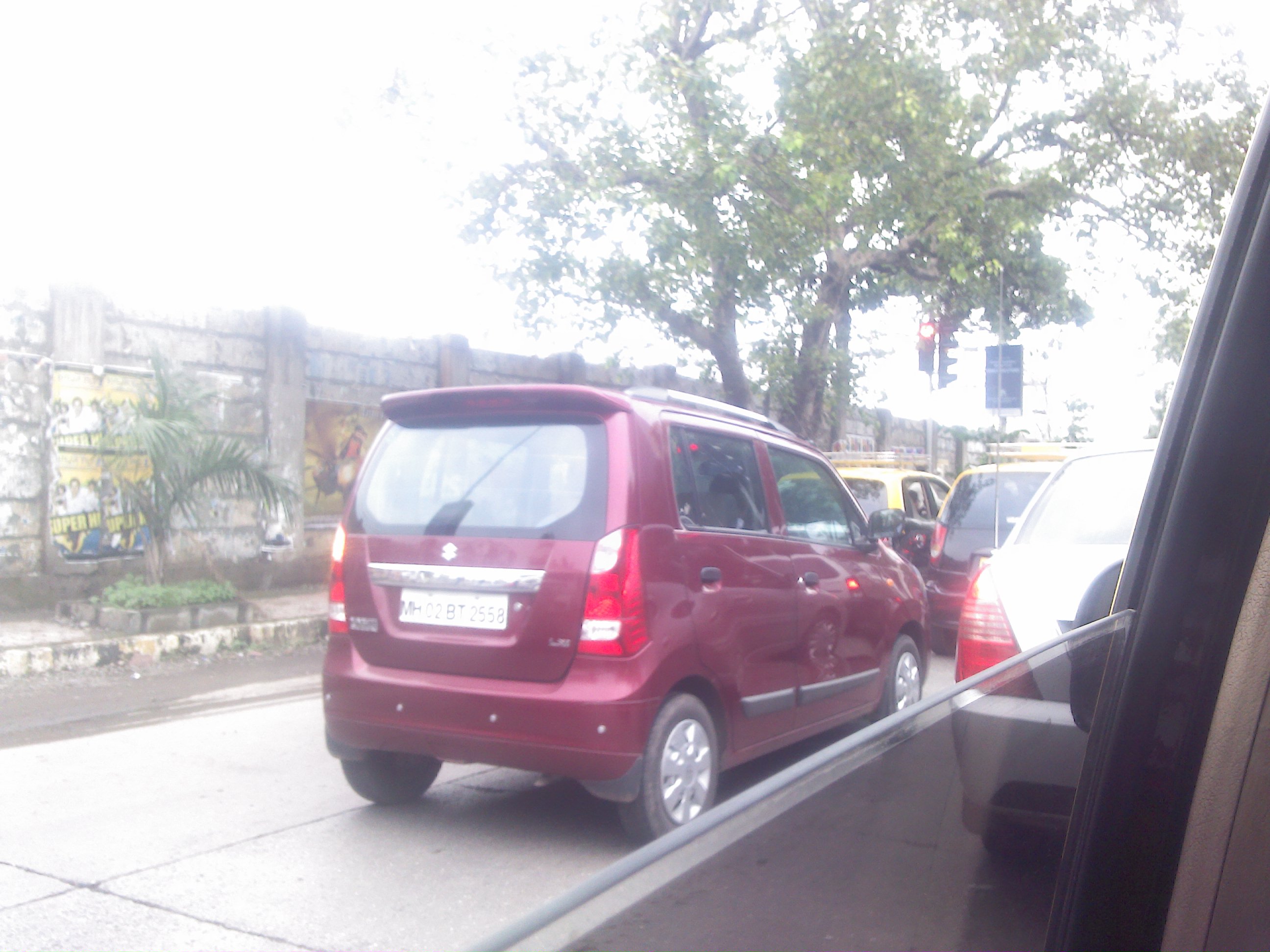 This I found to be a bit displeasing. The images also don't seem to be as colourful and lack sharpness. I wish they'd improve the camera algorithm and make it better. The sample images below show how bad it is.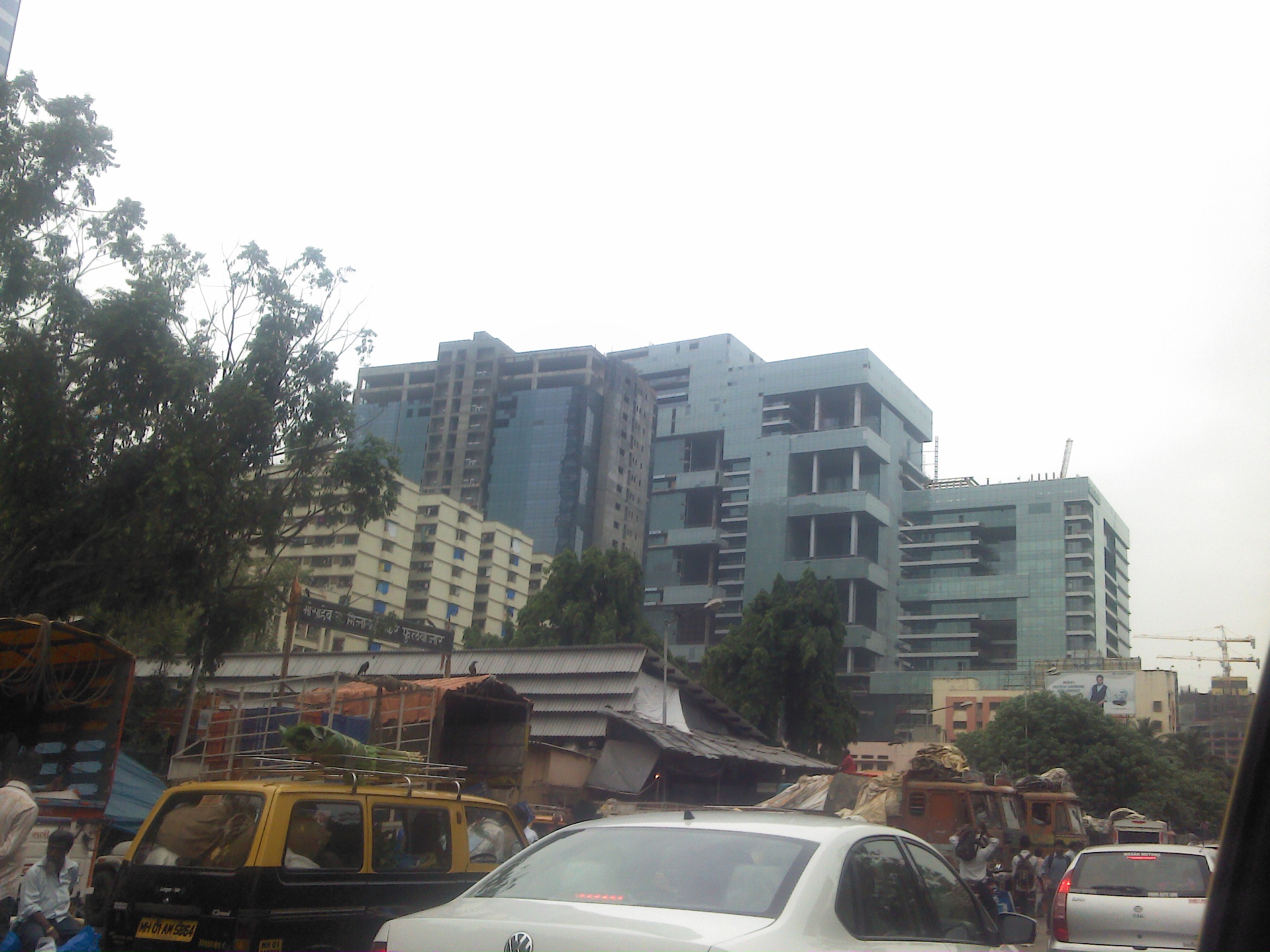 I was disappointed. I was hoping for a good camera unit. May be it was just our review unit that was not so good.
The video camera function is decent and you can do 720p recording at 30fps, but in 3gpp mode. Not the codec of choice, but heck most people won't really care. They will be content with 720p bit. The colours seemed washed out on the video mode too.
httpv://www.youtube.com/watch?v=CDc1IGTSsXA
For me, camera is an important feature and I wasn't overtly happy with the performance of it. An average user, will however, be overjoyed with it perhaps.
This aspect I'll rate at 5.5/10. Above average photo, the HD recording saves it from being a wash out.
Moving on to the accessories, let's take a look at what the device packs in –
Accessories: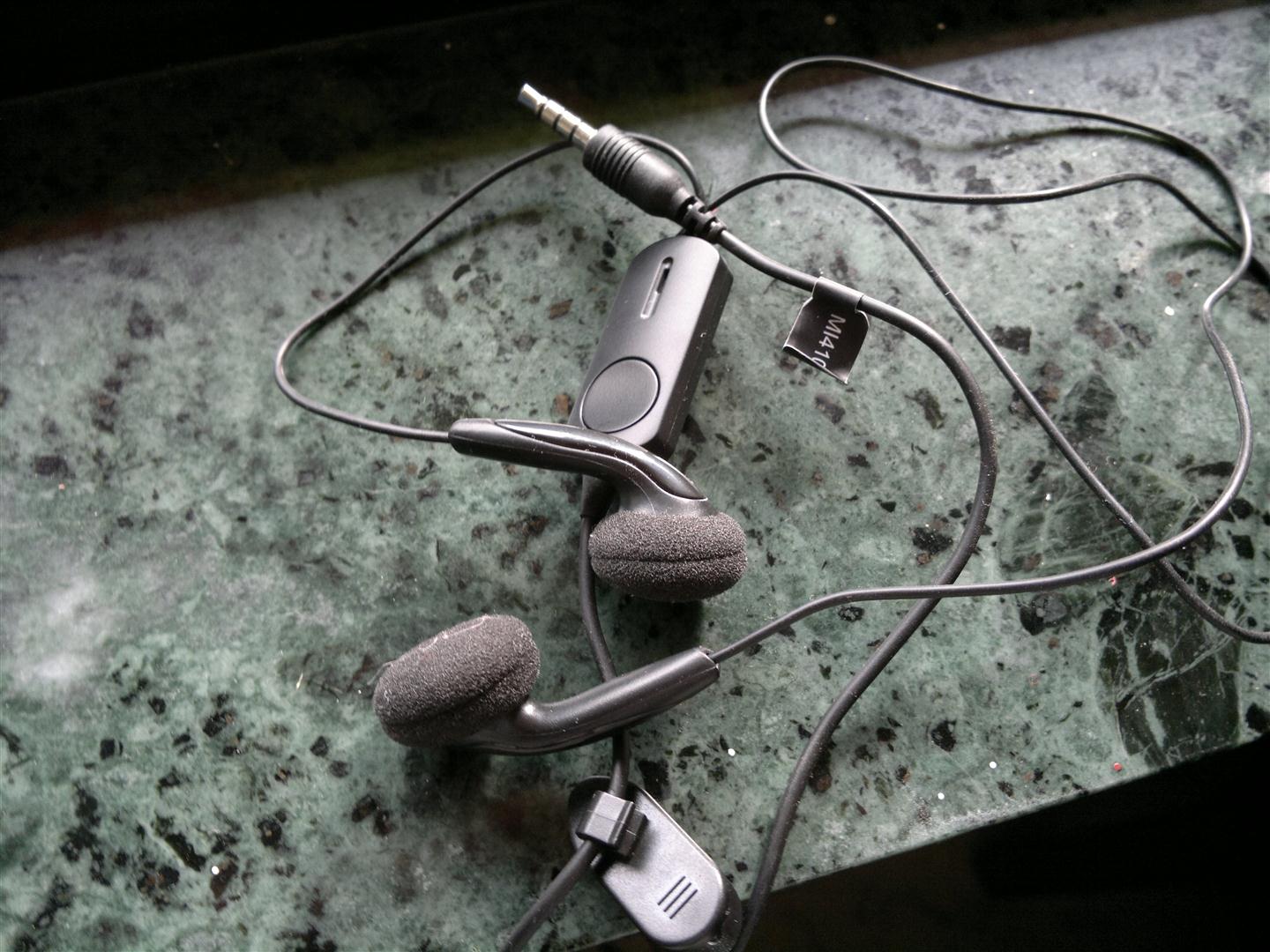 The Accessories on the MI410, chiefly the headset and the data-cable cum charger are what make up the retail packaging. The headphones are ok. But I'd recommend you to chuck those away as they don't do any justice in terms of looks. A device like the MI410 deserves a more upscale headset. The audio quality is ok for the headset, but if you like your music, then you had better buy a good pair of earphones/headphones.
The data cable and the charger socket together form the wall charger for the device, a cost effective and sensible solution for charging and transferring data. I do wish that the adapter to make it compatible to India was a Spice branded and not 'MX' branded. That branding makes the accessory look cheap and something 'alien'.
I almost forgot to mention the pouch that came with the phone. The leather pouch is quite good and not something you will lose easily. I think it's an excellent bargain.
Talktime and Stand-by times:
The talktime on this device is pretty decent for an Android device, I'd say about 4-5 hours would drain it out completely (2G), I did not try 3G on the phone so one can't comment, but I don't suspect it to be any good. Since Android and 3G are both power hungry.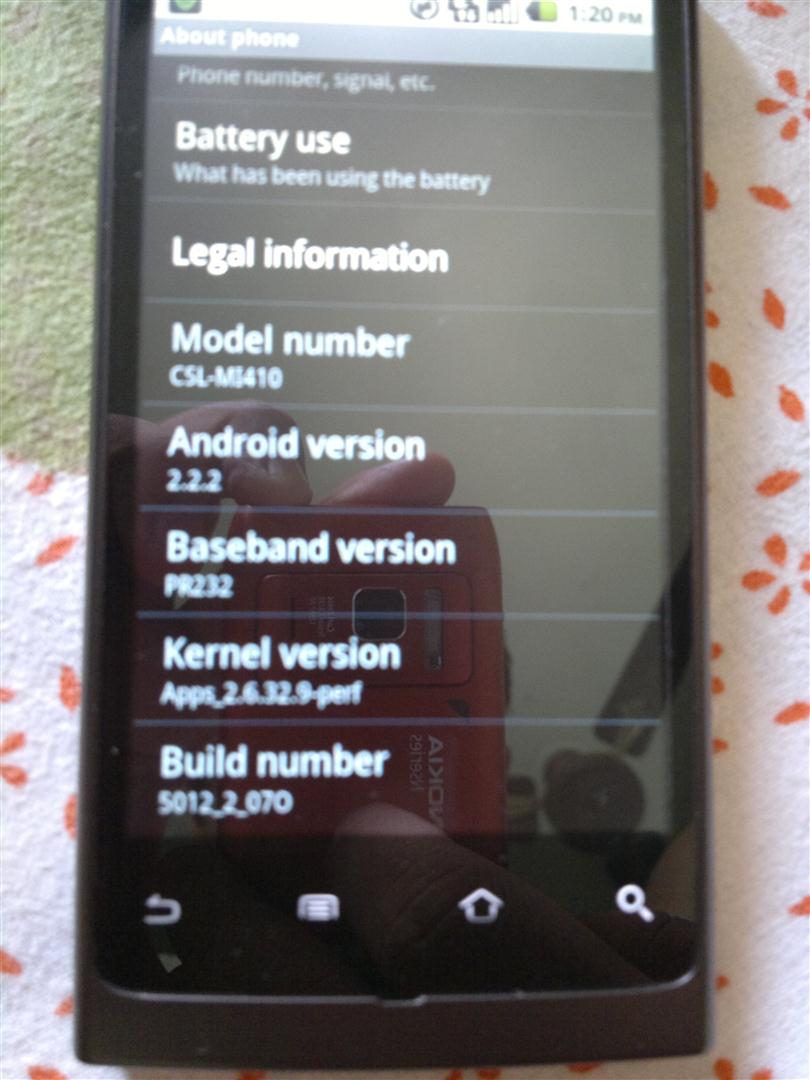 With moderate usage you will be able to get about a day easily. With heavy usage expect just about 11-12 hours. Those stand-by times are good for an Android device mind you! And if you can be judicious with data connectivity and GPS, that could improve also.
However I will warn you against covering the battery cover with your hand or shoulder as the person on the other and will presume you've disconnected. This means it is clear that there are antenna issues, if held in that manner. Hold the phone normally and you won't find any faults.
Web Experience: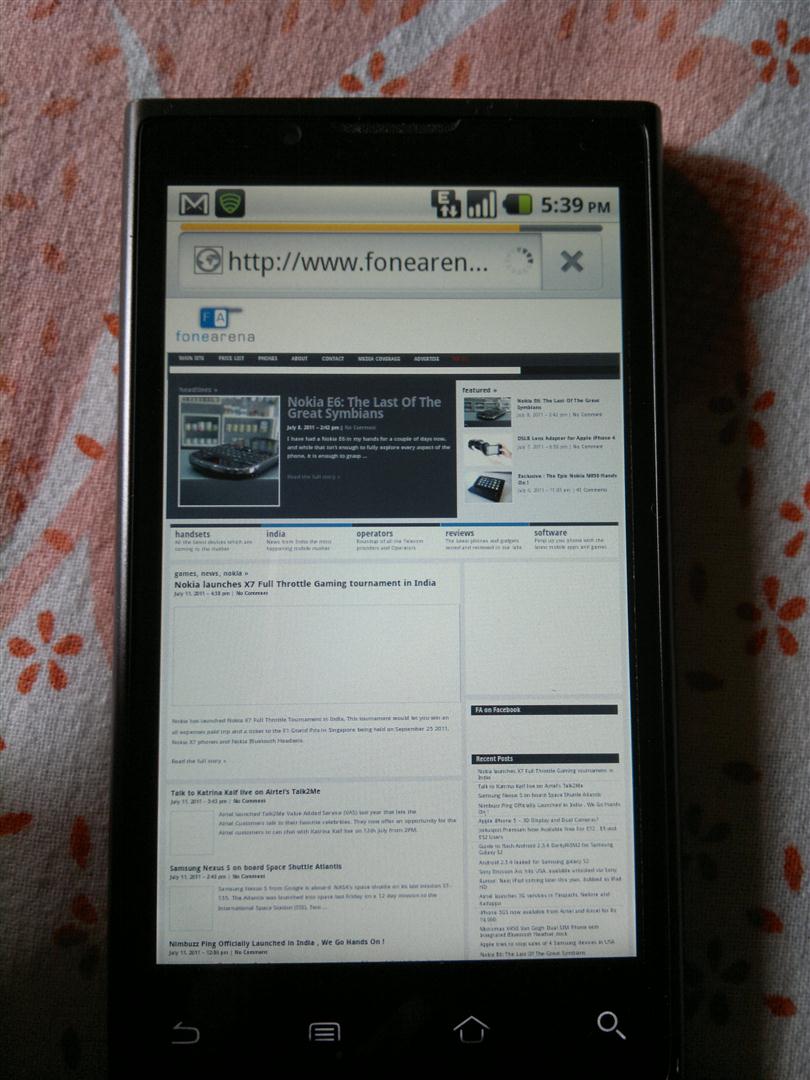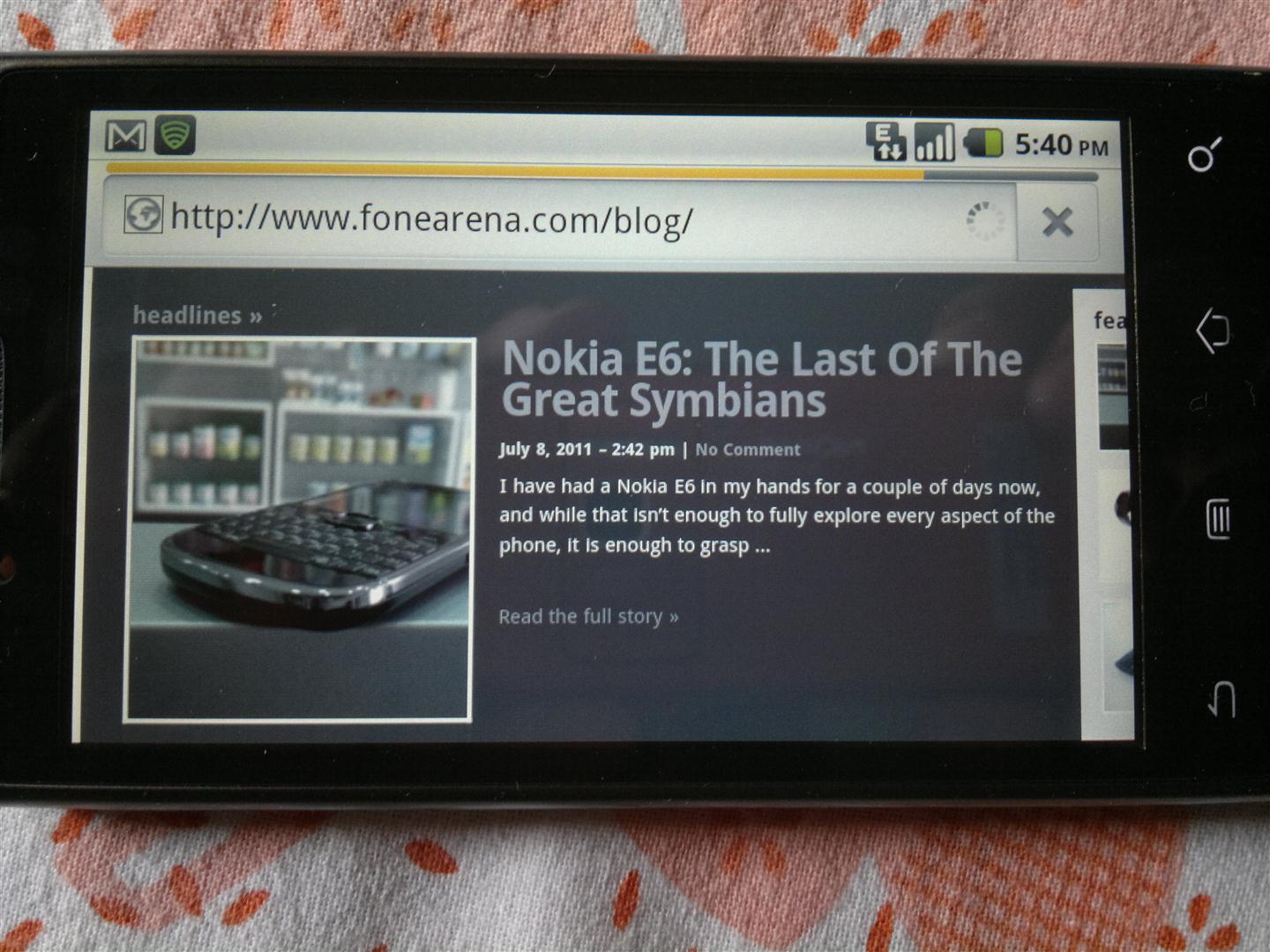 The last but most important part is the web experience. The chrome browser was pretty good, quick and did an efficient job. I did like being able to go online and do things to be very pleasing. You will be a satisfied customer here. This also means that rendering of Flash content is possible as Froyo easily supports Adobe flash 10.1. Since Android has pinch to zoom feature for the browser, you will love how everything just readjusts itself. The browser gets a 8/10. A good, user friendly browser :).
Overall Conclusion: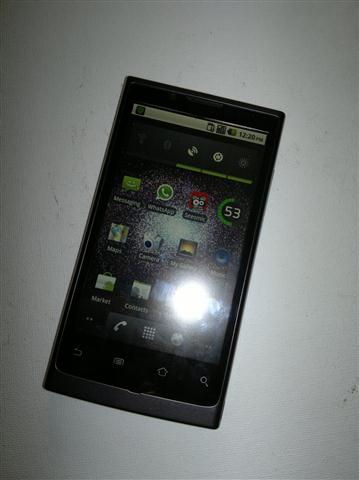 The Spice MI410 does not set out to redefine the boundaries of technology nor is it setting out to make the thinnest devices and I'm glad they aren't. The Spice MI410 is a conservative device in terms of design, but you have to admit that there aren't too many devices with that level of build quality.
The software is not path breaking, but Spice has ensured that it is appealing and fluid.
Spice MI410 offers a run of the mill 1GHz Android device but it is the price at which it offers that makes you sit up and take notice. The Spice MI410 is available at just Rs.14000 at Spice Retail outlets across the country and through saholic.com on the internet.
At that price, the MI410 is the best Android device under 15k. It is a must buy as it gives the best Android experience.
Overall, the MI410 gets a 7/10. A good solid device which provides the most bang for the buck. Good hardware (for the price) and even better software ensures that you will get a good phone. Definitely recommendable to users on a tight budget and wanting the best Android experience. If you are comparing with the higher priced devices then you are making a mistake. This is a good device, truly a smartphone for the masses.