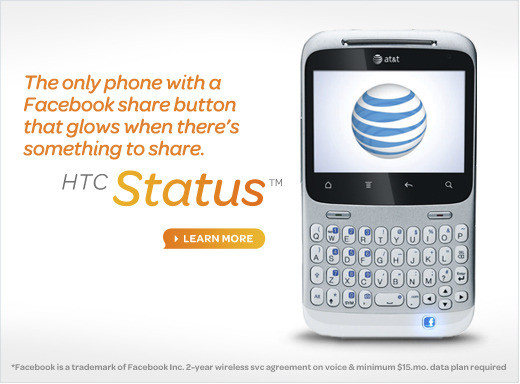 The HTC Status also known as the HTC Cha Cha is now available for pre-order. The Status is one of the first phones to feature the dedicated Facebook button.
Status is the name of the AT&T variant of the HTC Cha Cha. In USA, it is exclusive to the AT&T. The device will begin shipping on 17th July but it is available for pre-order now.
It will cost you 49.99 USD on a two year contract. Best buy will be selling the phone in an exclusive mauve colour shortly as well. Accessories for the devices are also there for sale at Best Buy and AT&T outlets and online stores.