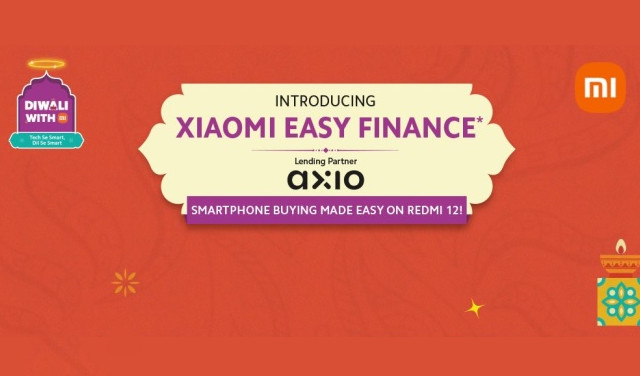 Xiaomi India has introduced the Xiaomi Easy Finance Program (XEF), a digital loan program for Indian consumers, starting with the Redmi 12. This initiative is in partnership with Axio, a digital financial services provider, and Trustonic, a security expert.
Xiaomi's XEF program: Inclusive Financial Solutions
XEF aims to provide a convenient smartphone ownership experience to users across the country. Xiaomi's XEF program offers flexible and budget-friendly options for individuals looking to purchase a smartphone.
It eliminates the need for physical paperwork and offers instant approvals. This program also allows consumers to own Redmi smartphones through no-cost EMI plans.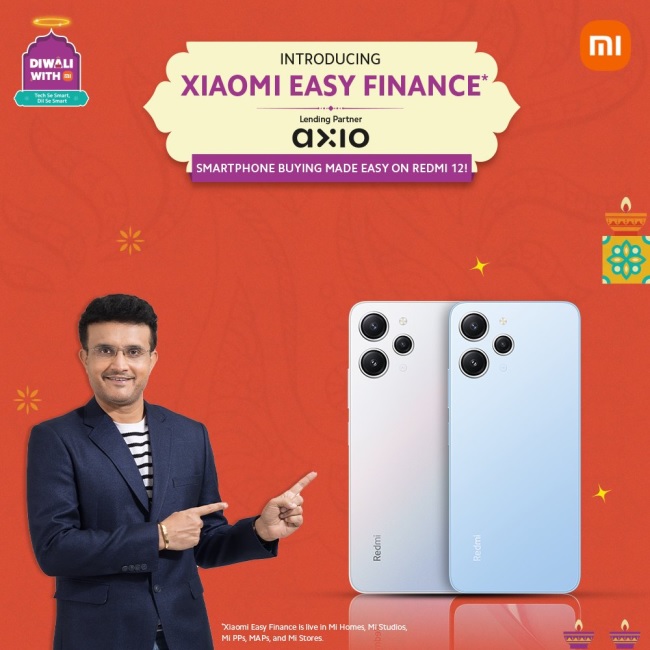 Availability
To kick-start the program, Xiaomi's Easy Finance Program will debut on Redmi 12 smartphones.
Customers can access the XEF program at various Xiaomi retail outlets, including Mi Homes, Mi Studios, Mi Stores, Mi Preferred partners, regional retail chains, and authorized outlets nationwide.
Commenting on the launch, Muralikrishnan B, President, Xiaomi India said,
We've consistently strived to make technology accessible to everyone. Xiaomi Easy Finance is a major leap in that direction. This program enables us to provide our customers with a straightforward and convenient financing option. It ensures that owning Redmi smartphones is not only affordable but also a hassle-free digital experience, no matter where they are.
Speaking on the association, Gaurav Hinduja, Co-founder, and MD, axio said
We are excited to announce our partnership with Xiaomi, as we embark on a mission to make smartphone purchases more accessible and affordable for all. This collaboration has the potential to transform the smartphone market in smaller towns across India, enabling people to embrace the digital era without constraints.

Through our innovative checkout finance product, we've already empowered millions of customers in various sectors. This partnership is a significant stride in closing the financial gap and ensuring technology reaches every corner of our nation. Together with Xiaomi, we are simplifying smartphone adoption with easy financing options.
Commenting on the launch, Ajey Mehta, Vice President India, Trustonic, said:
We are thrilled to collaborate with Xiaomi India to enhance smartphone access and usage in the region. Our timely payment reminders help reduce delinquency rates, enabling our clients to extend credit approval to a wider range of consumers and expand their customer base.