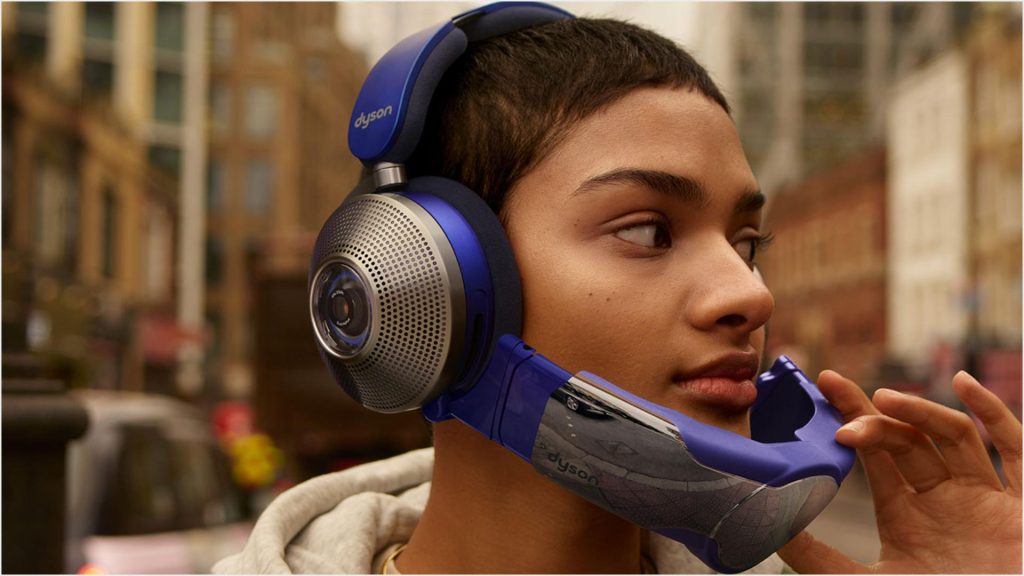 Dyson has made its mark in India's wearable tech arena by introducing its inaugural headphones, the Dyson Zone. Originally announced last year, these headphones offer an array of features, including noise cancellation, a transparent mode, and an impressive claim of up to 50 hours of continuous playtime on a single charge.
The headphones come in two variants – Zone and Zone Absolute+ – which differ in terms of colors and box contents. What truly sets the Dyson Zone apart is its distinctive air filtration visor, a detachable accessory accompanying the headphones. This visor distinguishes them in the market, combining top-tier audio capabilities with air purification.
One standout feature is their ability to attach a removable visor that can project purified air. Utilizing electrostatic and activated carbon filters, these headphones efficiently remove particles as small as 0.1 microns and absorb gases like nitrogen dioxide.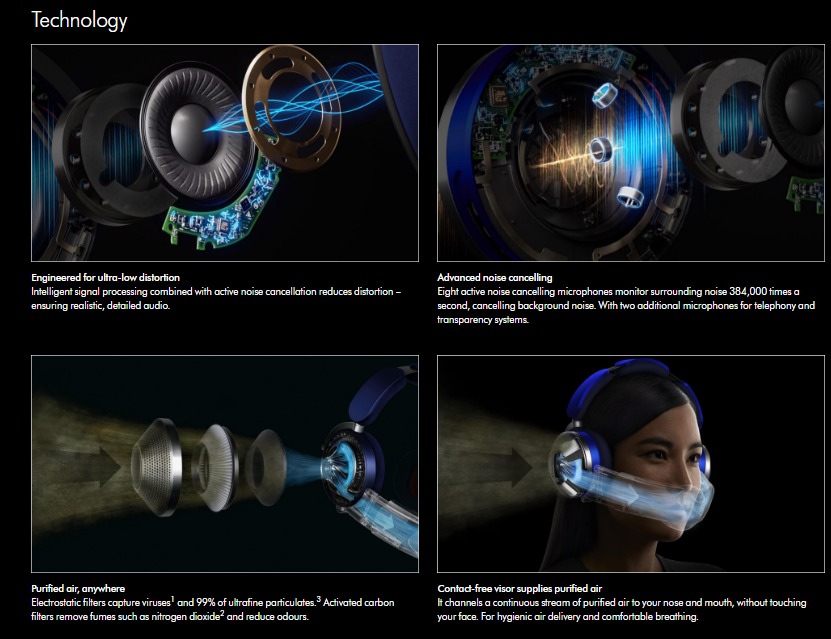 The Dyson Zone headphones ensure high-quality audio output, thanks to the presence of 40mm speakers with a 16-ohm neodymium design. Further, it comes equipped with 11 microphones, including 8 dedicated to noise reduction.
They can effectively reduce ambient noise by up to 38dB while continuously monitoring surrounding sounds at a remarkable rate of 384,000 times per second.
Charging the Dyson Zone headphones takes approximately 3 hours to reach a full charge. With the added air filtration feature, these headphones can last up to 4 hours in low mode, 2.5 hours in medium mode, and 1.5 hours in high mode.
Users can seamlessly control various functions of the Dyson Zone headphones via the MyDyson app, which includes adjustments for airflow speed, noise reduction mode, and audio equalization.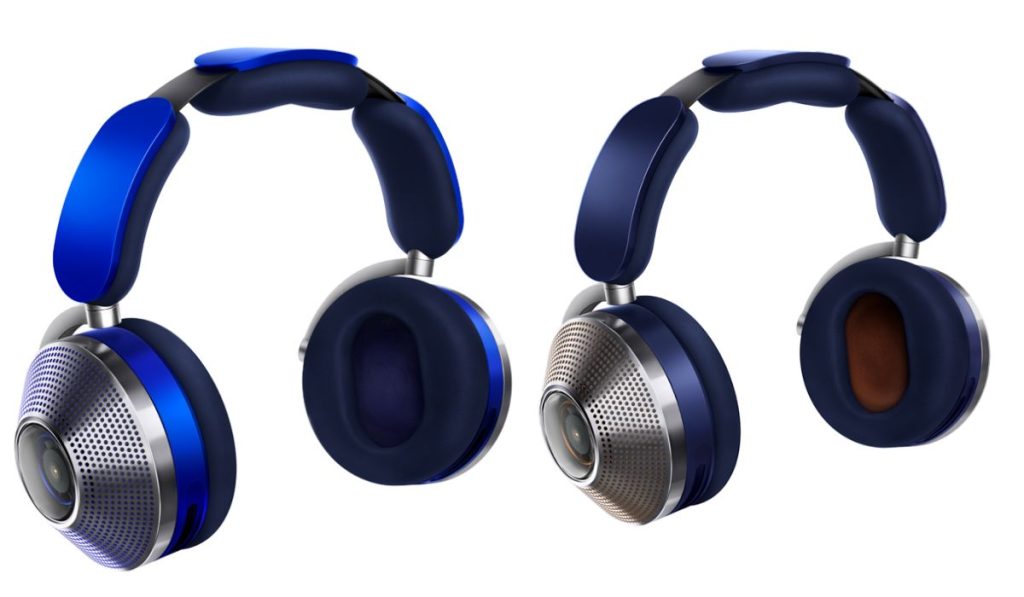 Dyson Zone and Zone Absolute+ headphones Specifications
40mm & 16-ohm neodymium speaker
11 mics, 8 mics for ANC
Compatible with MyDyson App
Bluetooth
Touch and Voice control – hands-free calling, voice assistant support, and manage sounds and airflow
Filters remove viruses, gases, and 99% of pollutants as small as 0.1 microns
Air Quality Monitoring, EQ Controls, Filter Monitoring, battery monitoring via App
Easily detaches and re-attaches for cleaning and headphones-only use
Up to 50 hours battery life with ANC, Up to 4 hours purification + audio with ANC
Box Contents: Zone Absolute+ – 4 x Electrostatic Carbon Filters, Explorer Case, In-Flight Adapter Kit, Soft Pouch, USB C cable, visor cleaning brush, visor sleeve; Zone – 2 x Electrostatic Carbon Filters, Explorer Case, Quarter turn hard case, USB C cable, visor cleaning brush, visor sleeve.
Pricing and Availability
The Dyson Zone is available in blue, while the Zone Absolute+ offers a choice of Prussian Blue and Bright Copper colors. These headphones are priced starting at Rs 59,900 for the Dyson Zone and Rs 64,900 for the Dyson Zone Absolute+. These will be available from Dyson's demo stores and official website.