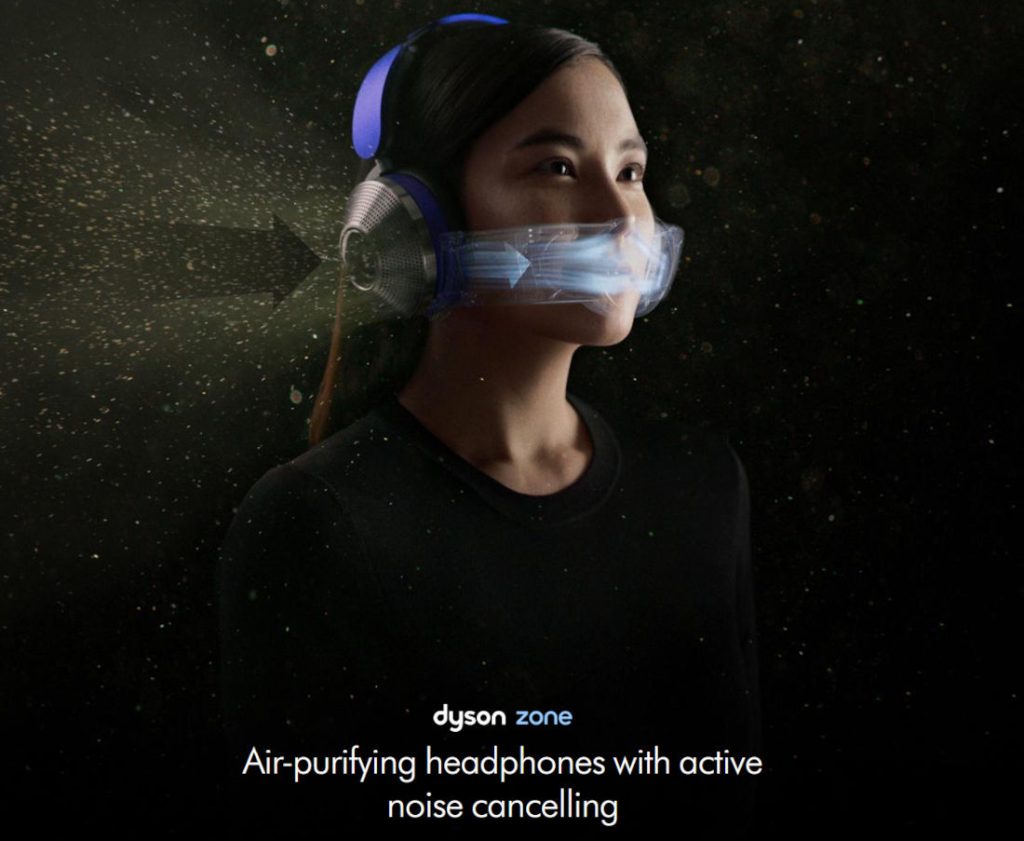 Dyson, a famous British household appliances brand, announced an innovative headphone called the Dyson Zone, a set of noise-cancelling, high fidelity over-ear headphones which simultaneously deliver immersive sound to the ears, and purified airflow to the nose and mouth. So, let's have a deeper look at this innovative product.
This device, according to the firm, is the culmination of more than a decade of air quality research and development. The Dyson Zone changed radically over six years of research, requiring over 500 prototypes to arrive at the ultimate contact-free visor design, which distributes clean air without full-face contact which avoids the discomfort and irritation.
Dyson Zone headphones Prototypes

Design of Dyson Zone contains compressors in each ear cup that take air through dual-layer filters and send two streams of cleaned air to the wearer's nose and mouth via the non-contact visor. The visor's sculpted returns keep the filtered airflow close to the nose and mouth and as diluted by exterior crosswinds as feasible. Additionally, the visor attaches via magnets and can be removed to utilize the headphones only. It also features hinges that allow you to speak normally without removing the whole contraption.
Additionally, the company says that Dyson Zone will sit on and operate on a variety of different heads – informing the clamp force of the headband, the geometry and material composition of the visor, and the machine's adaptability, among other things.
Dyson Zone Functionalities: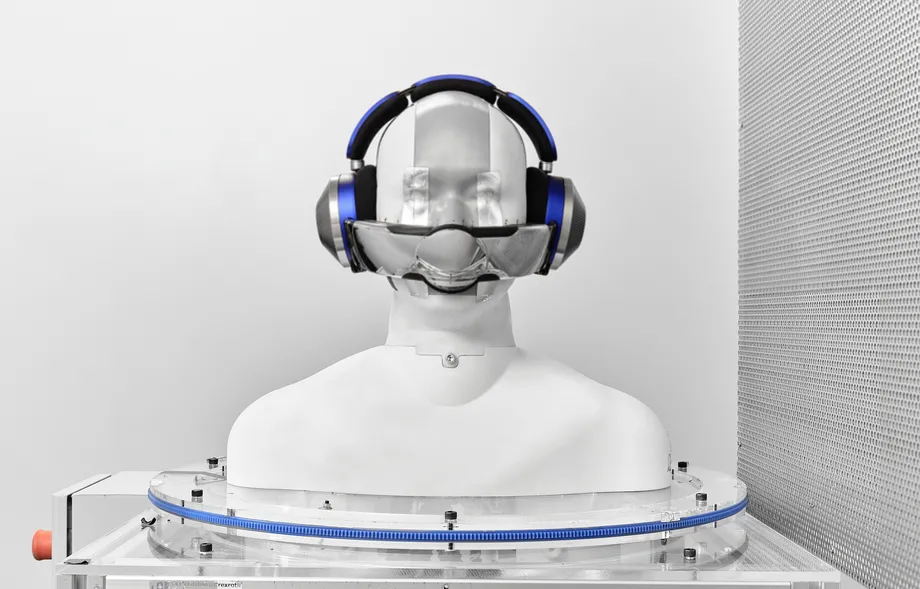 Dyson says the Zone can filter out up to 99 percent of particle pollution — although the filters aren't reusable and will need to be replaced after about a year. It also delivers rich, immersive audio and relief from unwanted city noise thanks to advanced active noise-cancelling (ANC), low distortion and a neutral frequency response.
On the Zone, noise-cancelling is available in three different modes. When the face visor is raised in isolation mode, ANC is activated. When you lower the visor, you enter conversation mode, which disables ANC, so you can hear the person you're speaking with. A transparency option is also available, which filters out important sounds such as car horns and sirens.
The headphones connect to a Dyson Link app, which can provide more extensive information on the air quality around you. Charging is done via USB-C, and the headphones connect to a Dyson Link app, which can provide more detailed information on the air quality around you.
Full product specification of Dyson Zone air-purifying headphones and further details on availability will be announced in the coming months. It will be available online and in-store at Dyson Demo Stores and Dyson.com starting Autumn 2022.
Regarding the announcement, Jake Dyson, Chief Engineer at Dyson, said,
Air pollution is a global problem – it affects us everywhere we go. In our homes, at school, at work and as we travel, whether on foot, on a bike or by public or private transport. The Dyson Zone™ purifies the air you breathe on the move. And unlike face masks, it delivers a plume of fresh air without touching your face, using high-performance filters and two miniaturized air pumps. After six years in development, we're excited to deliver pure air and pure audio, anywhere.