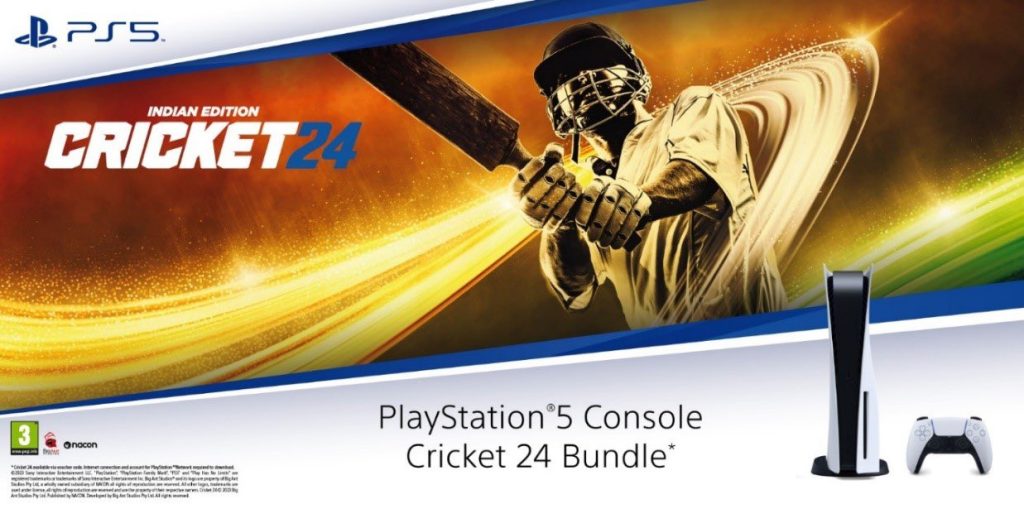 Sony PlayStation India has revealed the PS5 Console – Cricket 24 Bundle, just in time for the Cricket World Cup 2023. Cricket 24 is a highly simulated cricket video game made by Big Ant Studios. It includes professional Indian T20 teams and over 50 official stadiums.
The PS5 Console – Cricket 24 Bundle offers an exciting gaming experience, bringing T20 cricket action to your home. It includes the advanced PlayStation 5 console for immersive gaming. You'll also get the DualSense wireless controller for precise gameplay.
The bundle includes essential accessories like the base, HDMI cable, AC power cord, and USB cable. User manuals are provided to help you get started. To enjoy a complete cricketing experience, the bundle includes a voucher for the Cricket 24 – Indian Edition full game.
This game lets you play as professional Indian T20 teams in detailed stadiums. This bundle, presented by PlayStation India, changes how you experience cricket and gaming, making it a must-have for cricket fans. Make sure to update your PS5 console and have an internet connection for the full gaming experience.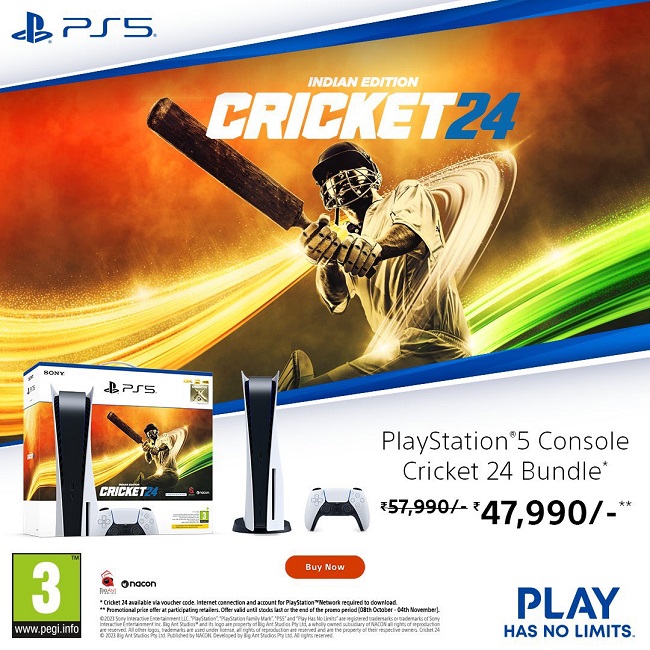 Pricing and availability
The Sony PS5 Console – Cricket 24 Bundle is available at an introductory price of Rs. 47,990 (actual price Rs. 57,990) for a limited time, starting from October 8, 2023.
You can find it on popular e-commerce platforms like Amazon.in and Flipkart, as well as in offline stores like Sony Center, Croma, Reliance, Vijay Sales, and participating retailers across India.