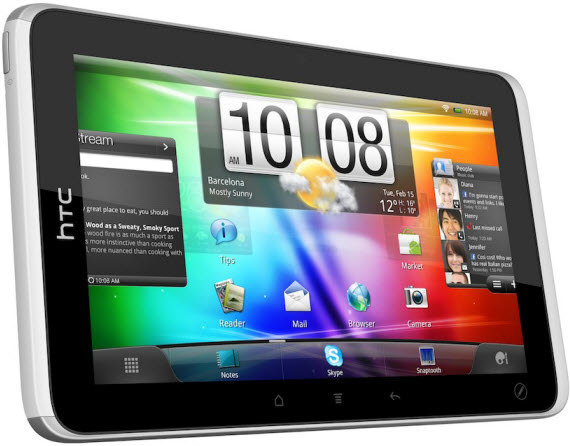 We recently got our hands on the HTC Flyer which is an amazing and versatile Android powered tablet. It's currently available in USA, UK and several other countries. It is offered by Sprint in USA and some retailers and few carriers are offering it in UK and now another UK carrier is getting ready to launch the HTC Flyer in UK and it's T-Mobile. T-Mobile has officially added the HTC Flyer on their Coming Soon page and it's due this month so probably you will see it later this month. HTC Flyer is an expensive tablet and don't expect it free on tablet as 3-UK is offering it for £169 on contract, so expect almost the same price tag.
HTC Flyer will pack the Magic Pen which is actually for free in UK. It's an amazing accessory and makes the Flyer experience way better. It's not a dual-core tablet like other tablets in market these days but trust me, Flyer runs so smoothly and fast on a single-core 1.5 GHz processor.
So any of our reader getting one from T-Mobile UK?