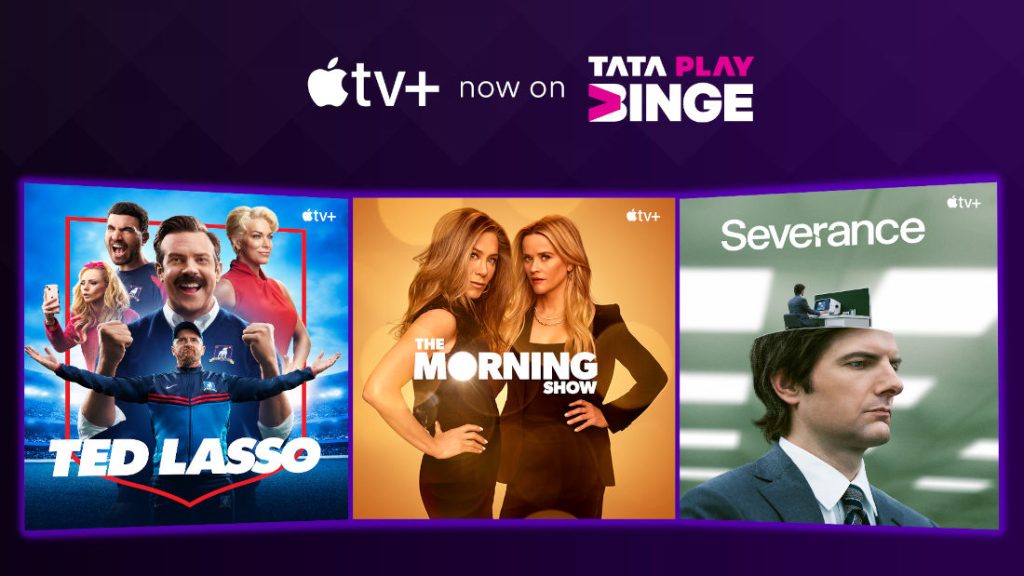 Tata Play has announced that it is adding Apple TV+ coming to Tata Play Binge. It gets added to 26+ other apps that are already a part of the aggregated platform.
Apple TV+ on Tata Play Binge is accessible across Mobile devices, Smart TVs, Desktops, Laptops & Tablets, the Web, and Binge+ Set-Top Box.
Tata Play Binge has rolled out a new campaign featuring Saif Ali Khan and Kareena Kapoor Khan communicating the new proposition. You can check out more details on Tata play website.
Commenting on the partnership, Tata Play's Chief Commercial and Content Officer, Pallavi Puri said:
This collaboration with Apple TV+ is a testament to our commitment to bring to our viewers the very best of content in the world. Apple TV+ features premium, high-quality series and films that are available across devices for all kinds of viewers.
Oliver Schusser, Apple's Vice President of Apple Entertainment Services & Beats, said:
We couldn't be more excited that Tata Play Binge subscribers in India will be able to enjoy the acclaimed series and movies on Apple TV+. Apple TV+ is home to incredible shows and films from the world's best storytellers, and we're so glad that Tata Play Binge customers can watch on the Apple TV app across all their favorite devices, including the Tata Play Binge+ Set Top Box.