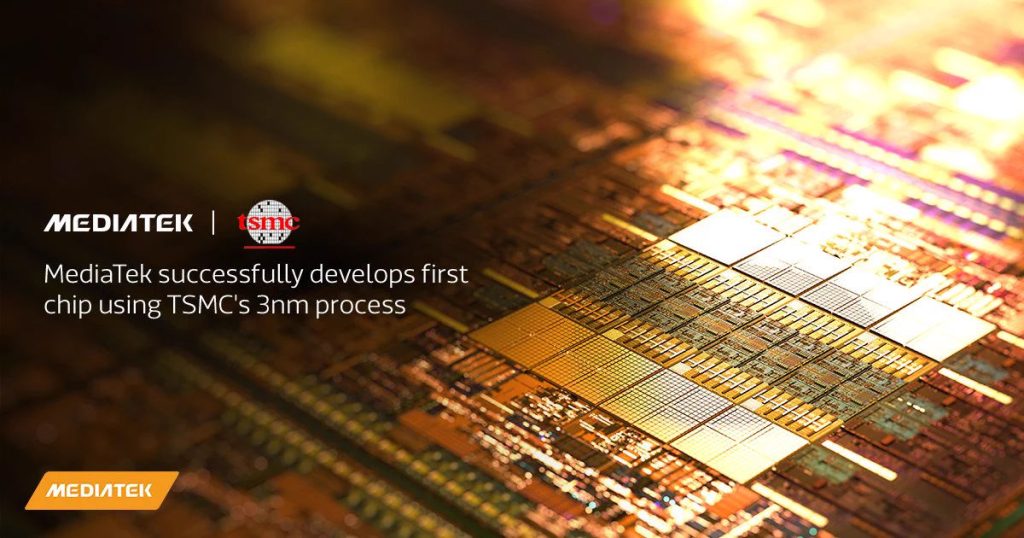 MediaTek and TSMC have announced that MediaTek has developed its first chip using TSMC's 3nm technology for MediaTek's flagship Dimensity system-on-chip (SoC).
MediaTek didn't reveal any other details about the chip, but said that the TSMC's 3nm process technology provides enhanced performance, power, and yield, in addition to complete platform support for both high performance computing and mobile applications.
Compared with TSMC's N5 process, TSMC's 3nm technology currently offers as much as 18% speed improvement at same power, or 32% power reduction at same speed, and approximately 60% increase in logic density.
Availability
MediaTek's first flagship chipset using TSMC's 3nm process is expected to power smartphones, tablets, intelligent cars and various other devices starting in the second half of 2024.
Commenting on the new achievement, Joe Chen, President of MediaTek, said:
We are committed to our vision of using the world's most advanced technology to create cutting edge products that improve our lives in meaningful ways. TSMC's consistent and high-quality manufacturing capabilities enable MediaTek to fully demonstrate its superior design in flagship chipsets, offering the highest performance and quality solutions to our global customers and enhancing the user experience in the flagship market.
Dr. Cliff Hou, Senior Vice President of Europe and Asia Sales at TSMC, said:
This collaboration between MediaTek and TSMC on MediaTek's Dimensity SoC means the power of the industry's most advanced semiconductor process technology can be as accessible as the smartphone in your pocket. Throughout the years, we have worked closely with MediaTek to bring numerous significant innovations to the market and are honored to continue our partnership into the 3nm generation and beyond.