We all know that AT&T will soon be acquiring T-Mobile and Apple has shown no signs of bringing iphone to the latter, but this has not stopped the customer from unlocking the iPhone and using it on T-Mobile. T-Mobile USA today reported that more than a million iPhones are currently active on their network,  just ahead of the Pepcom event in NYC.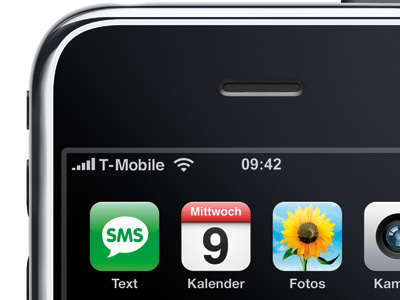 When asked for further details T-Mobile responded by saying that most of the handsets were pre-iPhone 4s mainly because the 3G and 4G data speeds of T-mobile cannot be received on an iPhone 4 due to radio difference between the networks. T-Mobile also does not provide Micro- SIM, so people using an iPhone 4 have to modify their SIM cards into Micro-SIMs. Unlocked iPhone 4s where announced by Apple just a few weeks back but that has not increased the number of iPhone 4 users on T-Mobile because of the above issues.
When asked about availability of Micro SIMs on T-Mobile, they replied by saying that it will be coming shortly maybe after the deal with AT&T is finalized .
Source: 9to5mac