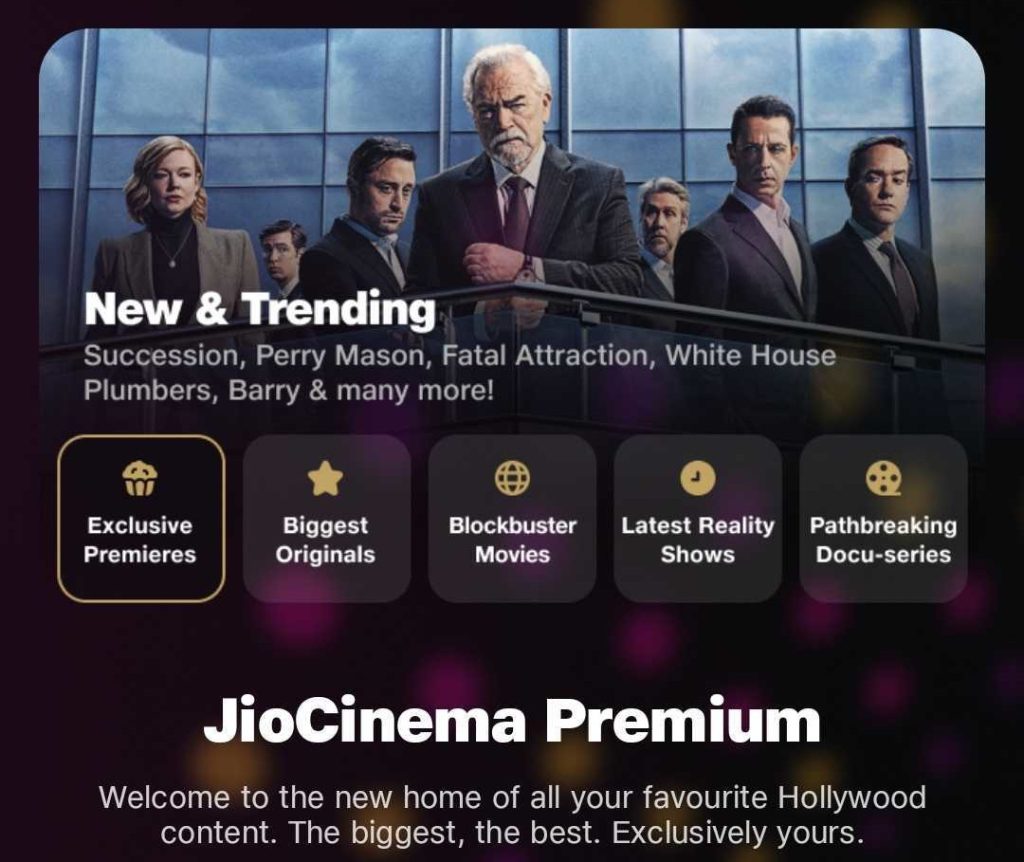 After the Warner Bros Discovery and Viacom18 deal last month, to stream HBO, Max Original and Warner Bros in India on JioCinema. Today, JioCinema has launched its Premium plan, priced at Rs. 999 per year.
What's Streaming?
This will offer access to premium content such as HBO's globally acclaimed series, highly anticipated HBO Original series, Max Original series, HBO's esteemed series and documentaries and Future Warner Bros. blockbuster movies and a vast film library.
Content that were available on Voot Select are also available under JioCinema Premium. However, JioCinema still offers Tata IPL and several Indian movies, including the latest Vikram Vedha for free, but it might charge for them in the future.
Supported devices and plans
You can watch all the content on a mobile device, a smart TV and 2 more devices as the plan allows simultaneous streaming on 4 devices. It also offers download option for eligible videos depending on the availability and acquisition of their relevant digital rights.
Even though earlier leak revealed cheaper Gold plan for 3 months and daily plans, the company has decided to stick to single yearly plan for now priced at Rs. 999.
How to subscribe?
You can subscribe on jiocinema.com. There is a UPI payment option for the plan, in addition to Credit Cards & Debit Cards. Android users can directly subscribe from the app through Google Play, and iOS users can subscribe from iTunes.
The company says that it will show ads on all content, including live and downloaded content, and it doesn't offer an 'Ads free' subscription option.